Former President Donald Trump's recent speeches and social media posts have taken an increasingly aggressive and unhinged tone.

According to Daily Kos on Monday, November 20, most notably on a Sunday post on Truth Social, Trump declared the upcoming 2024 election as "our final battle," using language that has raised eyebrows and drawn comparisons to historical fascist rhetoric.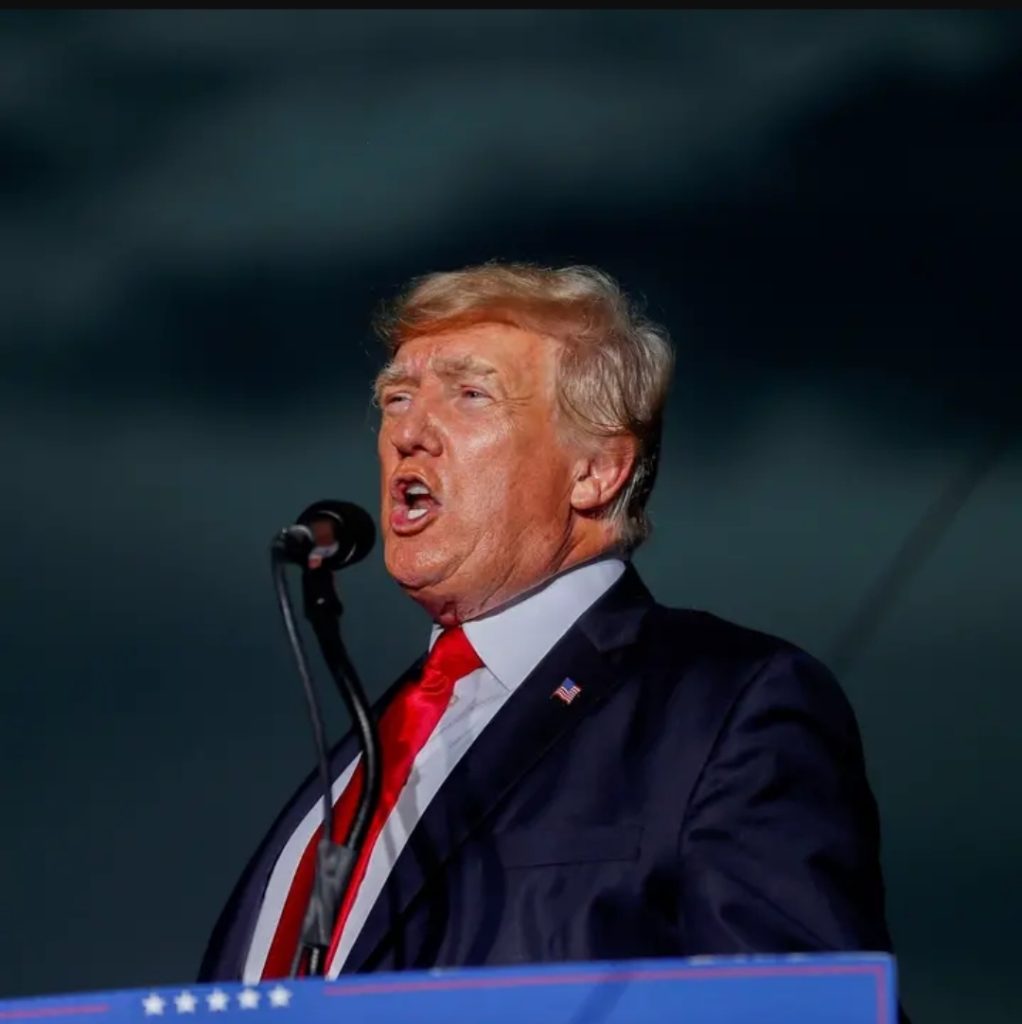 The post outlines Trump's vision for 2024, framing it as a decisive confrontation against what he labels as the "Deep State," warmongers, globalists, Communists, Marxists, Fascists, the political class, and the Fake News Media.

The choice of words such as "demolish," "expel," "drive out," "cast out," "throw off," "rout," and "evict" paints a vivid picture of a confrontational narrative.
What is particularly alarming is the language's similarity to historical fascist writings, with Trump vowing to "finish the job once and for all."

The invocation of a "final solution" is particularly noteworthy, echoing historical contexts that are deeply troubling.
The rhetoric takes a stark departure from the typical political discourse, moving into an aggressive and combative terrain.

In a separate incident, Trump's callous mockery of former President Jimmy Carter during a rally in Iowa adds another layer to the growing concern.
Carter's family recently confirmed that Rosalynn Carter had entered hospice care, a delicate and somber moment that Trump chose to exploit for political jabs.

At the Iowa rally, Trump disparaged President Biden, stating, "Compared to Biden, Jimmy Carter was a brilliant, brilliant president."

This aggressive rhetoric aligns with a broader pattern in Trump's communication style, characterized by personal attacks, divisive language, and a lack of restraint even in sensitive moments.

The tone not only undermines the gravity of political discourse but also raises questions about the ethical boundaries in political speech.
Trump's recent behavior suggests a shift from a legal defense strategy to a more aggressive political one, as he faces multiple legal challenges that could significantly impact his future.

This strategy appears to involve rallying supporters against perceived enemies, creating an 'us versus them' narrative that is concerning in its intensity.

Even as the nation watches this unfolding narrative, it prompts critical reflections on the state of political discourse, the impact of extreme language on public sentiment, and the responsibility of leaders in shaping a united and respectful national conversation.