The indictment of former President Donald Trump in Georgia has reignited discussions surrounding media bias and its potential influence on the justice system.

Trump's legal spokesperson, Habba, expressed concerns about the growing impact of "fake news media" on court proceedings.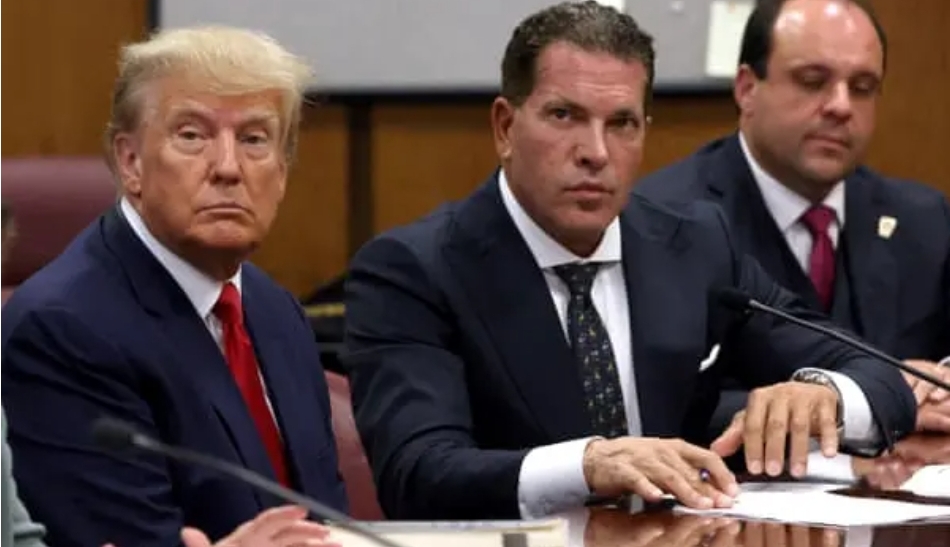 She asserted that media outlets tend to cater to specific ideological beliefs, further deepening divisions among the public.
The underlying issue, she noted, is the challenge of discerning the truth amid the barrage of conflicting information.

Habba emphasized the importance of presenting objective and intelligent viewpoints, highlighting her commitment to providing honest perspectives.

She raised a valid concern that the erosion of trust in media sources could undermine the credibility of legal proceedings, a sentiment echoed by former President Trump himself.
The discussion gained momentum as Georgia District Attorney Fani Willis indicted Trump and several others on charges related to alleged racketeering tied to the 2020 election.

This move prompted state Republican lawmakers to explore ways to halt Willis's prosecution of Trump.

They cited suspicions of a partisan agenda and questioned her ability to impartially fulfill her duties.
Among the potential measures being considered is the utilization of a law signed by Republican Governor Brian Kemp, which establishes the Prosecuting Attorneys Qualifications Commission.

This commission aims to oversee district attorneys' conduct and ensure they uphold their constitutional and statutory obligations.
The law emerged in response to concerns that certain prosecutors might prioritize political motivations over their responsibilities to enforce the law.

However, its implementation has not been without opposition, as four district attorneys contested its constitutionality in court.

Georgia State Senator Clint Dixon joined the discourse, pledging to involve the PAQC in investigating Willis's alleged partisan targeting of Trump.

He criticized her for what he perceived as a calculated effort to exploit the justice system for political gain and personal fame.

Dixon's stance suggests that the PAQC could potentially serve as a safeguard against the misuse of prosecutorial power and uphold the integrity of legal proceedings.

In the broader context, the debate highlights the challenges of maintaining an impartial justice system in an increasingly polarized media landscape.

The concerns raised by Habba and others point to the delicate balance between free speech and responsible journalism, as well as the potential consequences of media bias on public perception and trust in the legal process.

The ongoing legal proceedings against Trump underscore the significance of transparency, accountability, and the need for unbiased representation within the legal system.

The exploration of avenues to curtail perceived prosecutorial bias speaks to the overarching goal of ensuring that justice is dispensed impartially and without political interference.