The Congress is losing as a growing number of lawmakers disillusioned by the rampant infighting, legislative paralysis, and unrelenting demands of the job, are opting to leave the political arena.

This exodus as reported by the NBC News on Sunday, November 19, spanning both parties and seniority levels, is leaving a trail of uncertainty and raising concerns about the institution's ability to function effectively. The recent outburst of Republican infighting, epitomized by the speaker's race, has been a major catalyst for the wave of retirements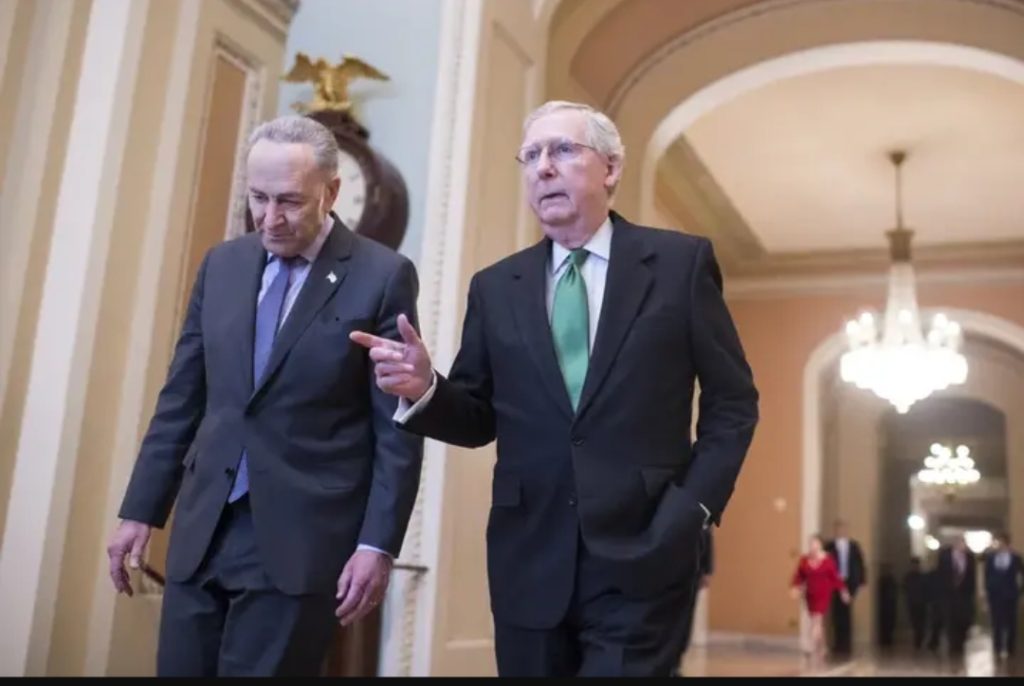 The ousted speaker, Kevin McCarthy, was accused of physically confronting a political opponent, while Senator Markwayne Mullin, a former MMA fighter, threatened to engage in a brawl with a union leader.

These incidents, coupled with the constant bickering and obstructionism that have plagued the legislative process, have painted a picture of a dysfunctional Congress incapable of addressing the pressing issues facing the nation.
Chuck Schumer and Senate Majority Leader Mitch McConnell arriving at Congress together to announce a deal. (Tom Williams/CQ Roll Call/Getty Images)

The unpredictable schedule and relentless demands of the job have also taken a toll on lawmakers' personal lives, particularly those with families. The frequent late nights, early mornings, and long weeks away from home have strained relationships and forced many to reconsider their priorities.
Representative Debbie Lesko, who had secured influential positions on key committees, surprised her colleagues by announcing her retirement in the midst of the speaker's squabble, citing the need to focus on her family.

The departure of experienced lawmakers, such as Appropriations Chairwoman Kay Granger, leaves a void in institutional knowledge and expertise, further hindering Congress's ability to function effectively.

The loss of these legislators will make it more difficult to navigate complex issues and reach bipartisan consensus, potentially exacerbating the already gridlocked political landscape.
As the list of retiring lawmakers continues to grow, both parties are facing the prospect of losing key players and facing an uphill battle in retaining control of their respective chambers in the upcoming elections.
The uncertainty surrounding these departures adds another layer of complexity to an already unpredictable political climate. The exodus of lawmakers from Congress is a stark reminder of the institution's struggles to adapt to the changing demands of modern politics.

The relentless partisan divisions, coupled with the increasing workload and personal sacrifices, have made the job less appealing to many. The challenge now lies in addressing these underlying issues to restore faith in Congress and attract a new generation of willing and capable leaders.