Jenna Ellis, former attorney to Donald Trump, has ignited a heated online dispute with Trump's son, Don Trump Jr., and other allies of the ex-president.

According to a report by Raw Story on Friday, November 17, 2023, the clash centers around the suggestion that controversial figure Laura Loomer could play a role in a future White House, with Trump Jr. endorsing the idea.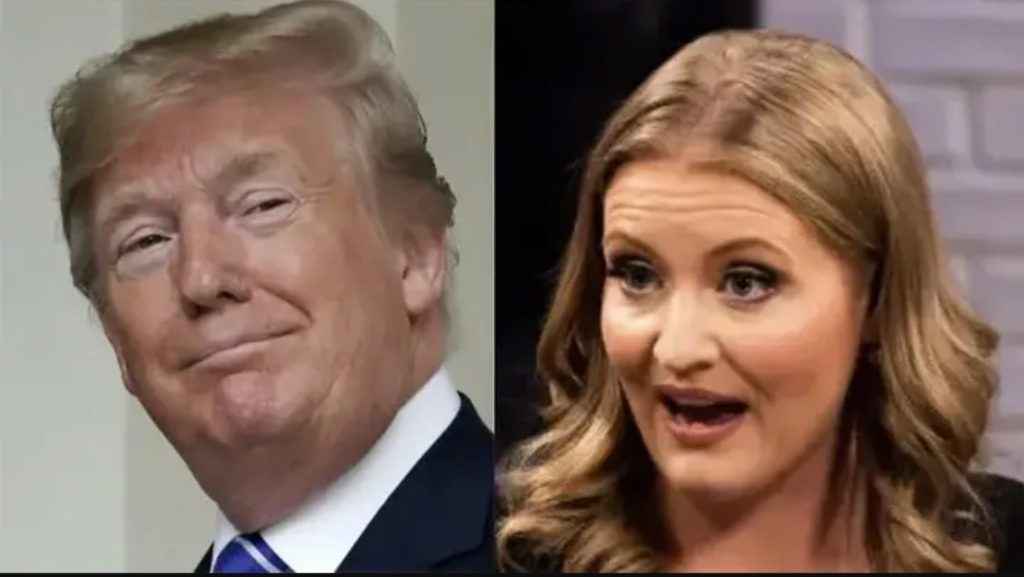 Ellis, currently cooperating with investigators in the Georgia RICO election case, had previously criticized Donald Trump as a "narcissist." Now, she has shifted her focus to Trump's inner circle.
The feud began when Trump Jr. responded positively to a fan's suggestion that Loomer, a staunch Trump supporter, be considered for a press secretary position in the event of Trump's return to the presidency.

However, Trump Jr. added the caveat that her role should be only interim.

In response, Ellis sarcastically criticized the potential appointment, stating that "personnel picks WILL be better this time!"
The comment sparked a heated exchange with Loomer, who fired back by attacking Ellis's personal life, claiming her own husband divorced her after just two months of marriage.

"I don't think the woman who was more loyal to a fast food drive-through than to Donald Trump has any right to talk about personnel decisions," Loomer retorted, accusing Ellis of being disloyal and insincere in her Christian beliefs.

Unfazed by the personal attacks, Ellis responded, highlighting Don Jr.'s divorce and his father's controversial history.

She argued that true Christianity seemed to be based on belief in Donald Trump rather than traditional religious tenets.

In a post, Ellis emphasized that Loomer's potential consideration for a White House role was "absurdly insane."
The online clash between Ellis and Loomer raises questions about the dynamics within Trump's circle and the potential individuals considered for key roles in a hypothetical future administration.

The public exchange sheds light on the internal divisions and differing opinions among those close to the former president.

As both sides continue to trade barbs, it remains to be seen whether this feud will have broader implications for Trump's political future and the alliances within his inner circle.

The public spectacle underscores the volatility and unpredictability that characterize the post-Trump political landscape, where personal and political loyalties are frequently tested and reshaped.