The Department of Justice (DOJ) has thrown a last-minute curveball into the House Judiciary Committee's investigation into Big Tech's alleged suppression of the Hunter Biden laptop story.

This move has left many questioning the transparency of the process and the extent of FBI involvement in this contentious matter.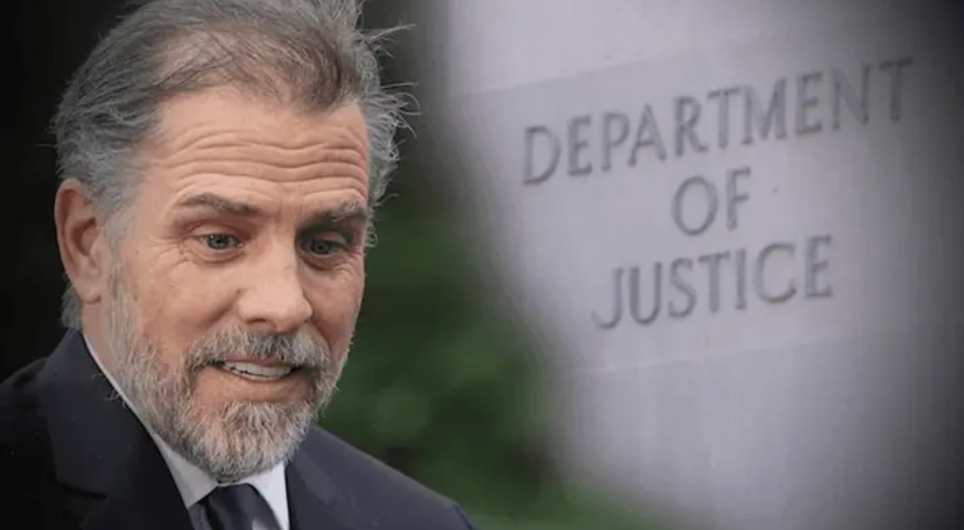 Chairman Jim Jordan, leading the charge in the inquiry, had managed to secure the testimony of FBI agent Elvis Chan, who played a pivotal role in the FBI's interactions with tech companies regarding Hunter Biden's laptop.

Daily Mail revealed in an exclusive report on Friday, September 15 that Chan had initially agreed to voluntarily appear before the committee, accompanied by his personal counsel.
However, complications arose on the day of the scheduled testimony when both agency counsel and personal counsel for Chan showed up.
This unexpected turn of events derailed the proceedings, and Chan's interview did not take place as planned.

To address this setback, an official subpoena is now expected to be issued for Chan, compelling his appearance for a transcribed interview on Thursday, September 21.

The revelations in this investigation stem from the earlier testimony of Agent Chan, who had been a liaison between the FBI and tech companies during a lawsuit against the federal government and the Biden administration.
In November 2022, Chan testified about his interactions with Facebook regarding the Hunter Biden laptop, but his statements have come under scrutiny.
Jim Jordan, in his recent disclosures, pointed out discrepancies in Chan's testimony. Chan had initially denied multiple meetings with Facebook concerning the laptop, but internal Facebook documents obtained by the committee contradict this claim.

These documents revealed a secret "follow-up" call between Chan and Facebook just one day after The New York Post published its story on the laptop.

Furthermore, Chan had asserted that he was not privy to internal details of the FBI's investigation into the laptop, yet internal Facebook records indicated otherwise.

This inconsistency raises questions about the FBI's handling of the laptop and whether there was a deliberate effort to suppress information.
Jordan's committee aims to uncover the truth behind these discrepancies and assess whether there was an intentional effort to downplay the Hunter Biden laptop story.

The saga surrounding this laptop, containing controversial images, emails, and business-related information, has been a topic of significant public interest and political debate.

As the House Judiciary Committee pushes forward with its investigation, the actions of the Department of Justice in blocking Chan's testimony have cast a spotlight on the transparency and accountability of the agencies involved.