The spokesperson for Florida's Governor, Ron DeSantis, has announced that there are no scheduled plans for a meeting between the Republican governor and President Joe Biden during the President's visit to Florida on Saturday, September 2.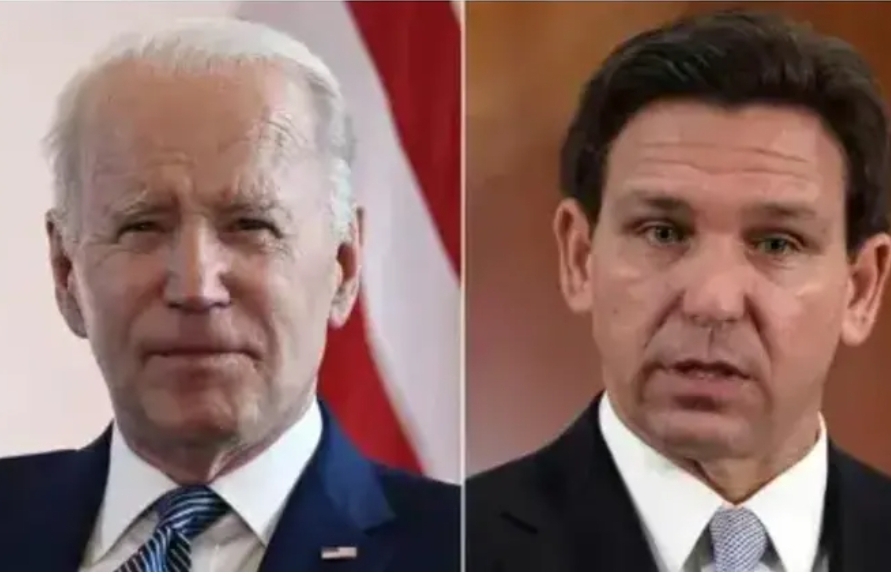 According to a report by CNN on Friday, September 1,2023, this sentiments contradicts President Biden's earlier announcement, where he indicated that a meeting with Governor DeSantis was on the agenda while surveying the damage caused by Hurricane Idalia in the state over the weekend.
Jeremy Redfern, DeSantis's spokesperson, explained to CNN that the lack of preparations in rural communities, coupled with the immediate recovery efforts underway, made setting up such a meeting logistically challenging, if not impossible.

This discrepancy in statements has brought to light a rare public sign of discord between the two leaders, following the devastation caused by Hurricane Idalia.
Both President Biden and Governor DeSantis had previously emphasized their cooperation in responding to the hurricane, portraying their efforts as above the realm of politics during a time of crisis.

In recent years, both leaders had indeed collaborated effectively in the face of crises, notably during the condo collapse in Surfside in 2021 and the response to Hurricane Ian in 2022.
However, it's important to recognize that beyond these moments of crisis-induced cooperation, their relationship is far from amicable. Governor DeSantis has made his intentions clear—he is actively running to unseat President Biden from the White House in the 2024 election.

The public sparring between DeSantis and Biden highlights the sharp political divisions and differing agendas that underlie their interactions. Both leaders have not shied away from intense criticism of each other during moments when they are not compelled to work together by
As President Biden continues his visit to Florida to assess the hurricane's damage, the absence of a planned meeting with Governor DeSantis underscores the complexities of their political relationship, where cooperation and contention often coexist on the same stage.

It remains to be seen how this dynamic will evolve in the lead-up to the 2024 presidential race, where both leaders are poised for a head-to-head battle for the highest office in the land