A Russian pilot has defected to Ukraine with his Mi-8 combat helicopter, according to Ukraine's intelligence directorate.

The pilot, who has been identified as 28-year-old Maxim Kuzminov, said he contacted Ukrainian intelligence after becoming disillusioned with the war in Ukraine.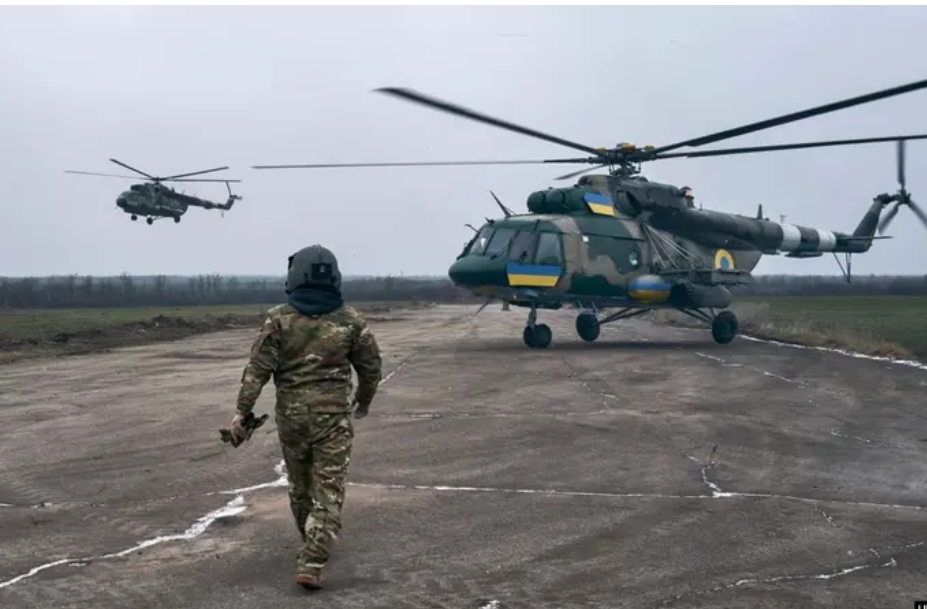 "I realized that I was near the border," he said in a video interview.

"I relayed my location. I said: 'Let's give it a try, I'm not far away.' And having made a final decision, I flew at an extremely low altitude in radio silence mode.

"No-one understood what was going on with me at all…. I flew across [into Ukraine], landed, they met me, and explained everything to me."

Kuzminov said he was "very sorry" for what was happening in Ukraine and that he did not want to be an accomplice to Russian crimes.
"The truth is, it's right here," he said. "That there are no fascists, no Nazis here. And I am very sorry for what is happening now. Murders, tears, blood.

"People just kill each other, that's all. That's the only thing I don't understand, the only thing I didn't want. What is happening now is simply a genocide of the Ukrainian people."

Kuzminov urged other Russians to defect to Ukraine.

"I know that there are many people like me," he said.

"People who do not want this war. People who do not want to kill their brothers. People who want peace. I urge you to defect. Come to Ukraine. We will help you."
The defection of Kuzminov was a significant blow to the Russian military. The Mi-8 is a powerful helicopter that can be used for a variety of missions, including transporting troops, providing fire support, and conducting search and rescue operations.

It is also a morale boost for the Ukrainian military, which has been fighting bravely against the Russian invasion. The defection of Kuzminov shows that there are Russians who are willing to stand up to the regime and fight for what is right.


The Ukrainian intelligence directorate said that Kuzminov would be given a new identity and monetary compensation for his defection. He would also be allowed to join the Ukrainian military.

The defection of Kuzminov is a reminder that the war in Ukraine is not only a conflict between two countries but also a conflict between two ideologies.

The Russian government is trying to impose its will on Ukraine by force, but the Ukrainian people are resisting and they are not going to give up without a fight.