An ex-Florida cop was sentenced to 30 days behind bars in connection to an incident where he was accused of aggressively arresting a pregnant Black woman a few years ago.


Jordy Martel, 33, formerly of the Miami Gardens Police Department, was handed down his sentence on Wednesday, WSVN reported. He was convicted in June on charges of battery and trespassing resulting from the 2020 incident outside a Miami club.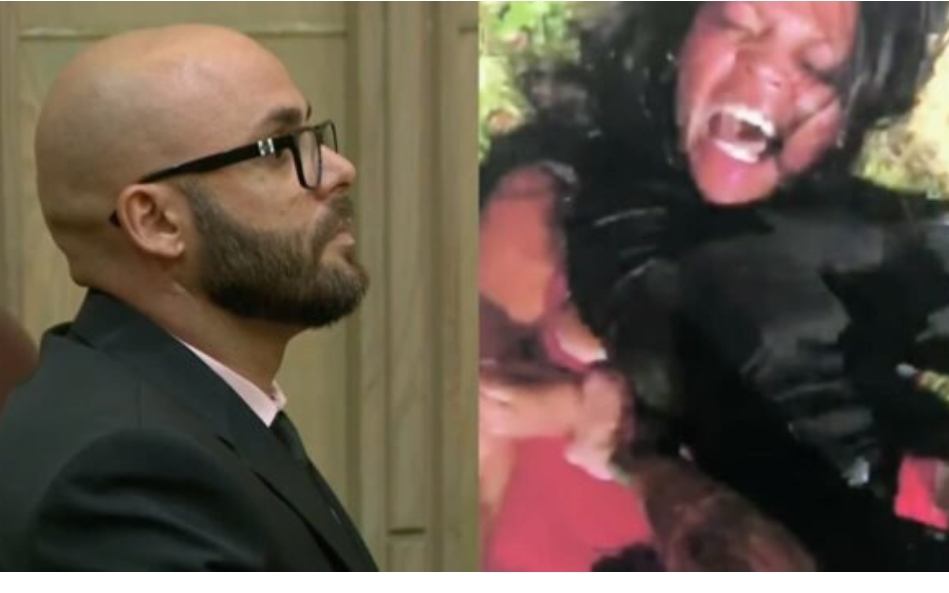 Body camera footage shows when Martel used a Taser on Safiya Satchell's belly multiple times and placed his knee on her neck during the excessive arrest in the Tootsie's Cabaret parking lot. Satchell, who had a dispute with club staff before leaving, could be heard screaming while the officer pinned her down on the ground.
Martel, who was working as an off-duty security at the time, pulled Satchell out of her vehicle moments before, according to reports.

"Justice was served. He changed me as a person mentally and physically, and I've accepted due to his actions, I will never be the same," Satchell said to NBC Miami.
In addition to his sentence, Martel was ordered to complete 250 hours of community service. The outlet reported that during the trial, his defense team argued that Satchell was uncooperative and accused her of striking him during the arrest.

"I was humiliated. I was embarrassed. I was scared for my life," Satchell told the Miami Herald in 2020. "I've always had respect for the law. My family, a lot of people who are close to me, are police officers. I felt violated."