Startling revelations have emerged about President Joe Biden's use of pseudonyms in email communications, shedding light on discussions involving the White House and his son, Hunter Biden.

A recent discovery of emails from 2014, found on Hunter Biden's laptop, has raised eyebrows and prompted renewed scrutiny.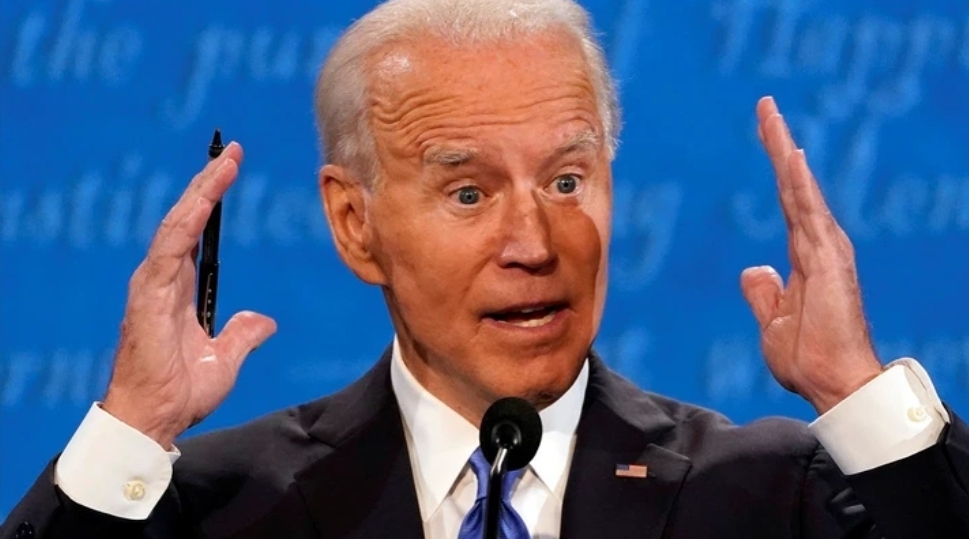 According to a report by Fox News published on Friday, Sep 1, then-Vice President Biden used a pseudonym during exchanges with his son, Hunter, to discuss potential White House hires.
These emails, dating from 2014, suggest a level of secrecy in their communications that has captured the attention of both the media and political commentators.

In an email on June 23, 2014, Hunter emailed "Robin Ware" from his company email at Rosemont Seneca Partners.

"Before you fill position pls talk to me—– J. McGrail very much wants to serve as detail fr treasury," Hunter wrote as quoted by Fox News Digital.

A response just moments later from the email address robinware456@gmail.com reads: 'Re Johnny, please call me urgently, Dad.'"

This revelation comes on the heels of an earlier report that Joe Biden sent over 5,400 secret emails under different pseudonyms during his time in office.

While Biden had previously declared an "absolute wall" between his family's foreign business dealings and his role as vice president, the use of pseudonyms in official communications has raised questions about transparency and accountability.

The practice of using pseudonyms for official government communications is not without controversy.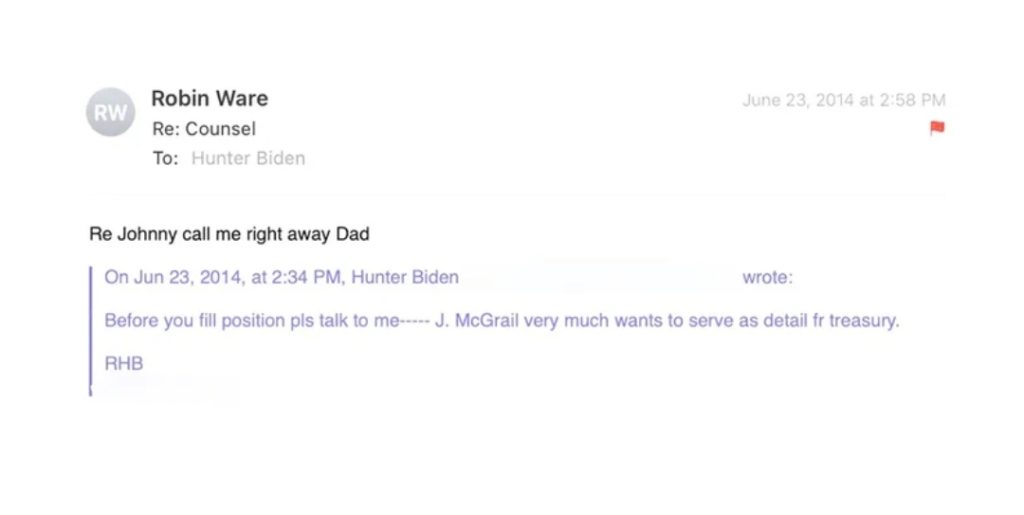 "Robin Ware" emailed Hunter Biden on June 23, 2014. Photo/Fox News
Critics argue that it undermines transparency and makes it difficult for the public and oversight bodies to track official government actions.

In contrast, supporters may contend that pseudonyms are used to protect sensitive information and maintain security.

The emergence of these emails has ignited a debate over the extent of Joe Biden's involvement in his son's business affairs and whether any lines were crossed in these discussions.


As these revelations continue to make headlines, the Biden administration faces growing pressure to address the concerns raised by these emails.

The use of pseudonyms in government communications is likely to be a topic of discussion in the coming weeks, with calls for greater transparency and scrutiny.

As America navigates its political landscape, these revelations may have far-reaching implications for the Biden presidency and its efforts to maintain public trust.