Snoop Dogg took to TikTok to rip into Donald Trump and tell his supporters they really shouldn't vote for him.

In his usual expletive-laden language, Snoop says he's no political analyst but knows enough not to support the "punk" Donald Trump in the 2024 election. He called people who would willingly vote for the GOP candidate ignorant and misguided fools, in his own words of course.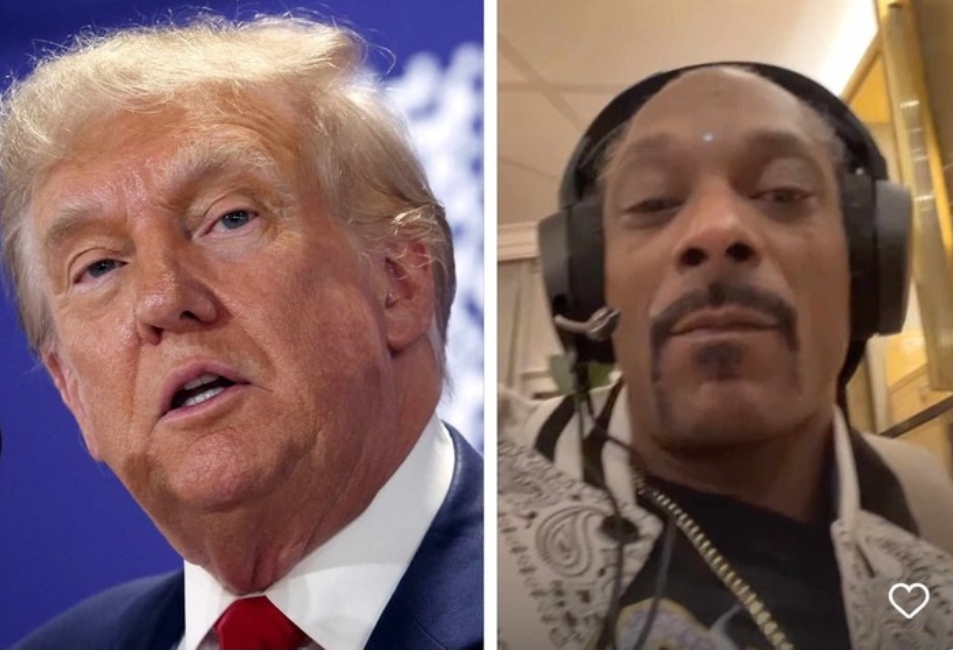 "I want to say this real quick, I don't know political s**t. Ain't no f**king way y'all could vote for Donald Trump when he comes back up again. If y'all do vote for him, y'all some stupid mother f**kers," Snoop says in the video, which has circulated on multiple social media platforms including Twitter/X, where it has amassed hundreds of thousands of views.

Not The First Time

In 2017, Snoop made a hilarious video called "Lavender" in which the character "Ronald Klump," presented as a clueless clown, is shot by Snoop Dogg with a Looney Tunes-style gun. "BANG!" says the little flag that flops out.

The mock shooting drove then-President Trump straight to his Twitter account, where things got nasty.
Naturally, Snoop's recent video has sparked outrage among MAGA supporters, whose expletives are equally as creative as the king of F-bombs, though a response from one user was practical.

"The only advice I'd take from him is where to get good weed," posted one man.

In a clearly racist post, one user accused Snoop of peddling propaganda and said, "Snoop Dogg is the greatest rapper the Plantation has ever had. They own him and use TF out on him to spit lies and propaganda. Snoop is uninformed and unintelligent, so he's easily persuaded."

So far, no word from Donald Trump.

Here's Republicans Against Trump's Twitter/X repost of Snoop's video. Tell the kids to leave the room for a few minutes:
We promise there will be no expletives and no racism at the upcoming Benzinga Cannabis Capital Conference in Chicago on September 27 and 28. All information is available on bzcannabis.com Get your tickets today before prices go up and secure a spot at the epicenter of cannabis investment, culture, politics and branding.