Former President Donald Trump issued a stark warning on Monday, September 18, decrying a recent $6 billion hostage deal with Iran as a dangerous precedent for the future.

Trump's impassioned post on Truth Social sent ripples through the political landscape, as he asserted that this agreement has not only jeopardized national security but also diminished the reputation of the United States on the global stage.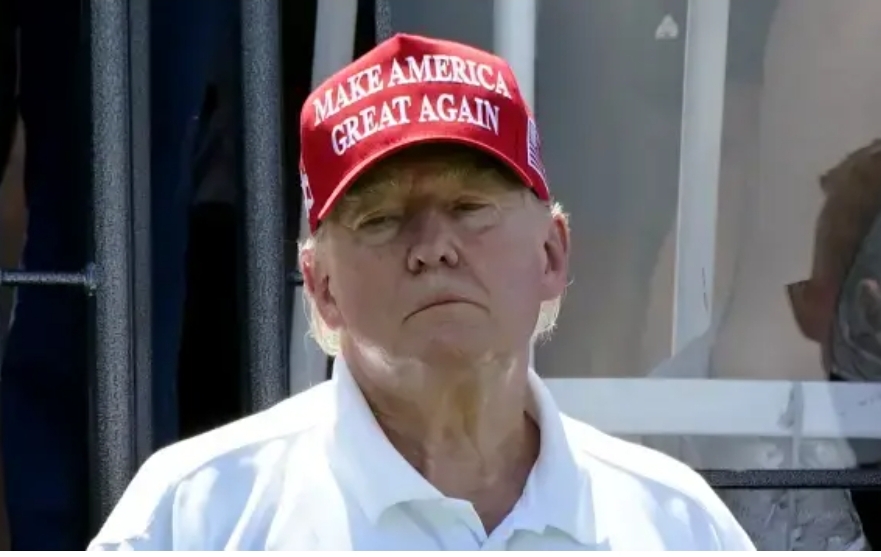 The deal, which has been the subject of intense scrutiny and debate, involved the payment of a substantial sum to secure the release of five individuals held in Iran.

Trump minced no words in expressing his vehement opposition to this transaction, characterizing it as "absolutely ridiculous" and asserting that it sets a perilous precedent for future negotiations.

Trump, known for his uncompromising stance on hostage situations during his presidency, drew a stark contrast between his own approach and what he deemed the current administration's mishandling of the situation.

He emphasized that he successfully secured the release of 58 hostages from various countries, including North Korea, without making any monetary concessions.
According to Trump, his resolute stance sent a clear message that these individuals must be allowed to come home without delay.

As Trump recounted, his unwavering stance on this matter led to a shift in the dynamics of negotiations.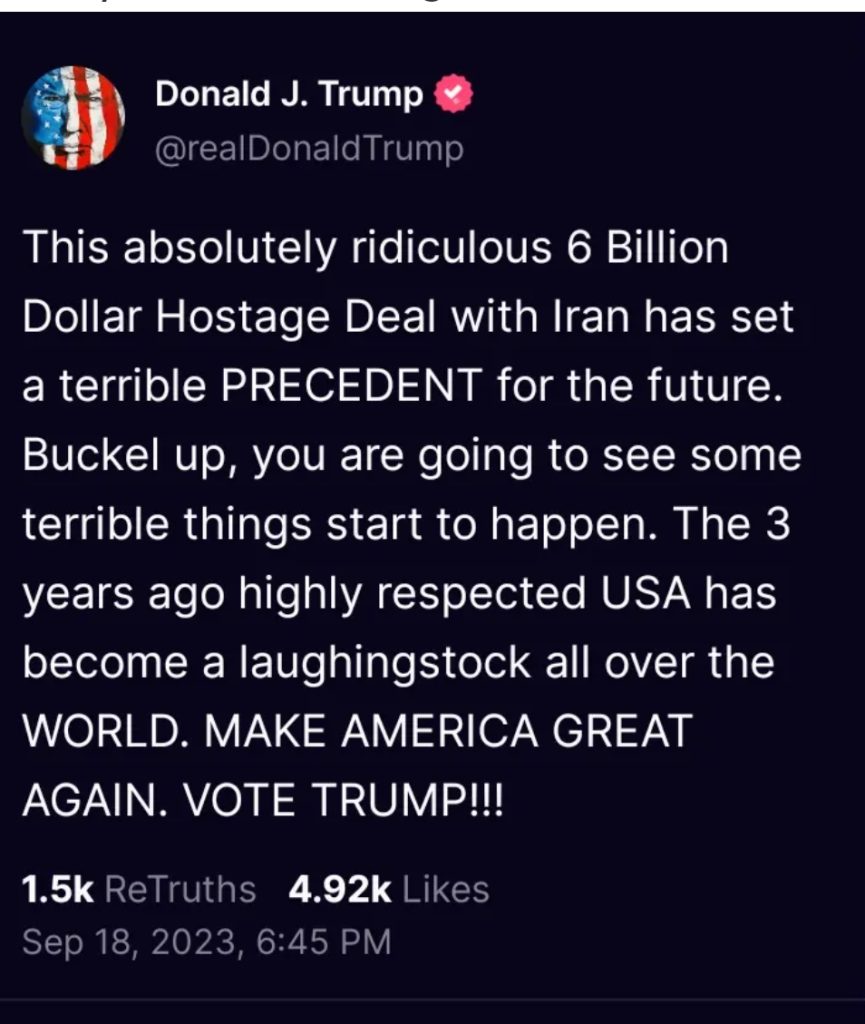 Countries ceased initiating conversations with an expectation of financial remuneration, understanding that such requests would be met with firm resistance.

Trump's assertion is that once a payment is made, it sets a precedent, leading to an increase in hostage-taking incidents.

In direct contrast, Trump sharply criticized President Joe Biden's handling of the recent Iran hostage situation.
He expressed incredulity at the decision to allocate a staggering $6 billion for the release of five individuals, characterizing it as an excessive and ill-advised move.

Trump was particularly critical of Iran's role in the deal, asserting that they did not make any financial contribution in exchange for the release of their citizens.

In a blistering assessment, Trump referred to President Biden as "Dumb as a ROCK" and labeled him a "grossly incompetent 'leader'".

This denunciation reflects the deep-seated differences in approach between the two administrations, particularly on matters of national security and diplomacy.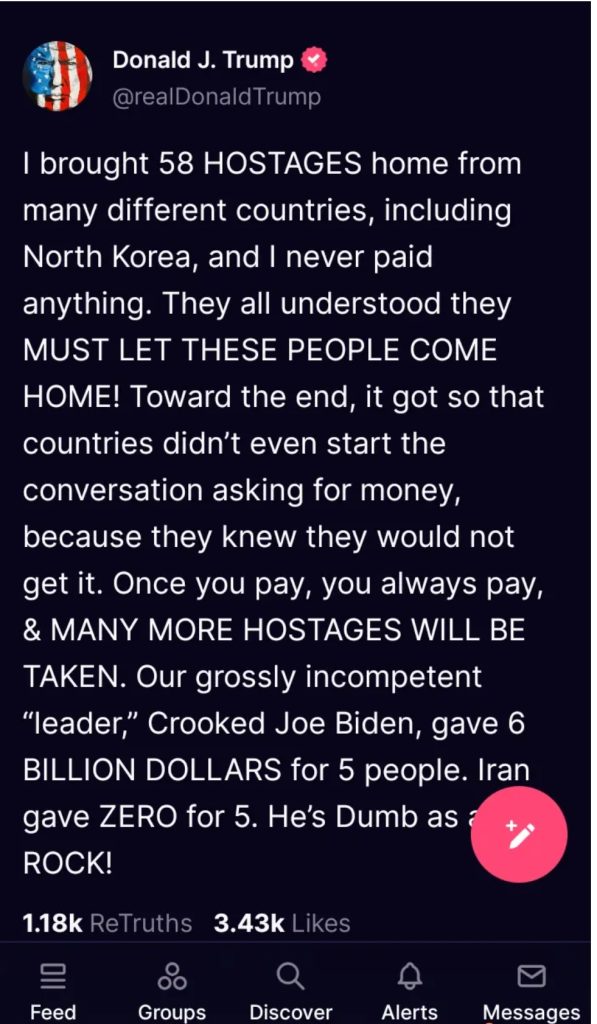 The repercussions of this high-profile hostage deal are multifaceted.

Trump's fiery rhetoric highlights not only the potential security risks associated with such negotiations but also raises questions about the image and standing of the United States on the global stage.

Trump contends that the country has transitioned from being highly respected to a perceived laughingstock, an assertion that is likely to spark fervent debate and further divisions within the political landscape.

As Trump's passionate social media posts continue to reverberate through the public discourse, they serve as a stark reminder of the profound ideological differences that continue to shape American politics.

The fallout from this controversial hostage deal will undoubtedly remain a subject of intense scrutiny, as both supporters and critics grapple with its implications for national security and international relations.