According to a report by Law and Crime on Sunday, October 15, 2023, the ordeal began in February 2020 when Anna Primavere, a 36-year-old woman, was reported missing from the house where she had been renting a room.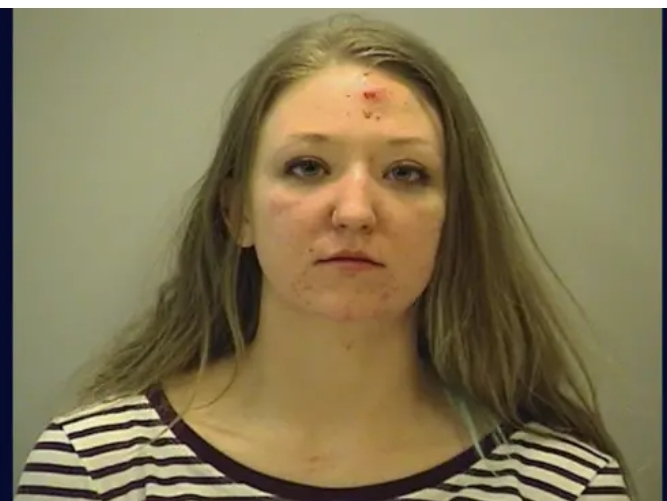 Her personal belongings, including her car and phone, were all found at the residence, but the most alarming discovery was that her mattress had vanished.

This unsettling situation led law enforcement to question the circumstances surrounding Primavere's disappearance.

The investigation revealed that Courtney Dawn Gibson, another resident of the house, had been present and caring for the homeowner's child while he was away.

When the homeowner returned, he was shocked to find the child alone, with neither Gibson nor Primavere anywhere to be found.
The scene suggested foul play, with evidence indicating an attempt to clean up what appeared to be a crime scene.


Law enforcement's belief was that a confrontation between Gibson and Primavere had escalated tragically, leading to the murder of the latter. Primavere's body was later discovered in the trunk of a vehicle, and Gibson was located in Lebanon, Tennessee.

The legal proceedings surrounding this case were extensive and stretched out over three long years.

Finally, on September 27, Gibson pleaded guilty to second-degree murder. During the sentencing hearing, she was credited with 1,310 days of time served.
In addition to the murder charge, Gibson had faced previous legal troubles, including an altercation on May 10, 2020, in which she struck deputies.
Another incident, on July 3, 2020, saw Gibson's aggression surface once more, this time over the issue of having a cellmate.

The impact of this tragic case was felt deeply by the victim's family and friends.

Anna Primavere's sister, Kristie Fuller, expressed gratitude for the support and kind words they received during this difficult time.

Fuller shared the devastating news that they had feared most and mentioned that nothing could fill the void left in their hearts.

Anna was remembered as someone who brought life and joy to everyone she encountered, leaving an indelible mark on those who knew her.

The family vowed to work closely with local law enforcement to seek justice and closure.

The story of Courtney Dawn Gibson's conviction for the murder of her housemate Anna Primavere is a somber reminder of the consequences of violence and the enduring pain it inflicts on victims' families.

The legal process, though protracted, ultimately led to a guilty plea, offering a semblance of closure for those affected by this terrible tragedy