Jaqueline Bledsoe. Photo Credit: Louisa County Commonwealth Attorneys Office.


According to a Law and Crime report on Friday, September 22, 2023, a Virginia woman has been convicted of second-degree murder for shooting and killing her boyfriend in cold blood last year.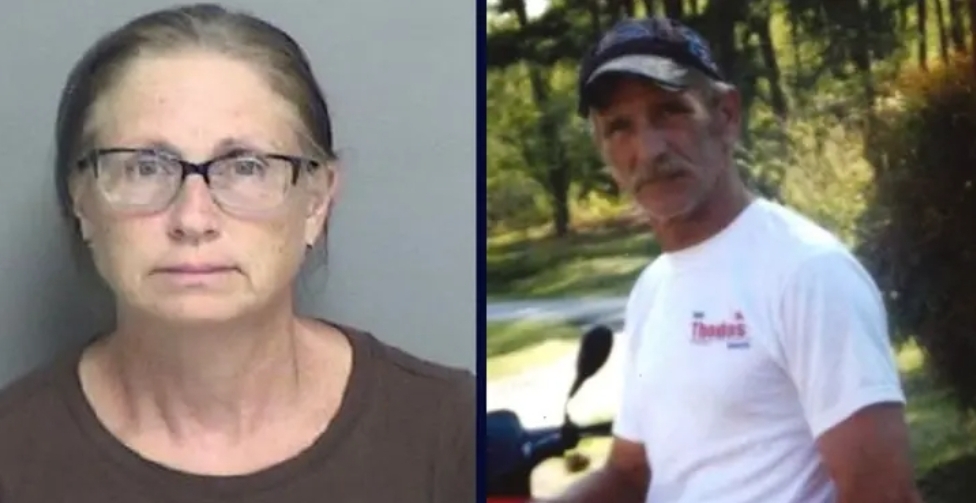 56-year-old Jacqueline Bledsoe of Bumpass claimed she shot 59-year-old Melvin Hansen in self-defense after he attacked her when she tried to break up with him.


However, prosecutors revealed that Bledsoe's story was fabricated and she murdered Hansen in an "act of cold blood" after he had tried to end their relationship. On the night of June 4, 2022, Hansen texted Bledsoe that he wanted to break up.

Just over three hours later, Bledsoe called 911 and casually admitted to shooting someone on her property.

Bledsoe claimed Hansen had choked and attacked her multiple times as she fled up the driveway to her home.
She said they struggled again inside the barn and that's when she shot him with a handgun. Bledsoe chillingly told dispatch "He didn't listen and that's what happened. I just pulled the ticker."

When asked where Hansen's body was located, Bledsoe callously replied she "didn't want her dogs who were all in the barn to be worried about all of that."

So she dragged his lifeless body out of the barn, saying "I didn't want my dogs upset about him."

Prosecutors revealed Bledsoe enlisted neighbors to help her cover up the murder.

She asked one to retrieve Hansen's phone and delete text messages, trying to conceal evidence.
Detectives also found that shortly after the shooting, Bledsoe drove to an ex-boyfriend's home to get help moving the body, but he refused.

Despite Bledsoe's claims of self-defense, detectives found no injuries or marks on her body.

Interviews with Hansen's family painted him as a gentle man with no history of violence.

Prosecutors argued Bledsoe fabricated a story of being choked and attacked to justify the cold-blooded murder.

Bledsoe took the stand in her own defense, testifying for over 4 hours that she feared for her life when she shot Hansen.

But the jury saw through her lies and convicted her of second-degree murder.

The chilling indifference Bledsoe showed after killing a man in cold blood surely contributed to the verdict.

Bledsoe also tried to manufacture evidence to support her claims.

After a 3 hour break in a police interview, she claimed to suddenly remember having a bruise on her elbow from Hansen's attack.

But detectives saw right through the attempt to fabricate evidence.

Ultimately, forensic evidence from Bledsoe's car placed her at the ex-boyfriend's home after the shooting, contradicting her alibi.

Phone records also showed Hansen had texted her to break up mere hours before she killed him.

Bledsoe's own mother even told prosecutors that Hansen "followed her around like a puppy" and that her daughter's claims of self-defense were completely unfounded.

The callous murder of an innocent man, followed by a twisted effort to conceal the crime and slander the victim, resulted in justice finally being served.

Bledsoe now faces up to 43 years behind bars for the cold-blooded murder of a man whose only crime was trying to end the relationship.