According to a report by Rolling Stone on Sunday, September 3, 2023, members of white supremacist and antisemitic hate groups gathered in a shocking display of hatred and extremism in Orlando..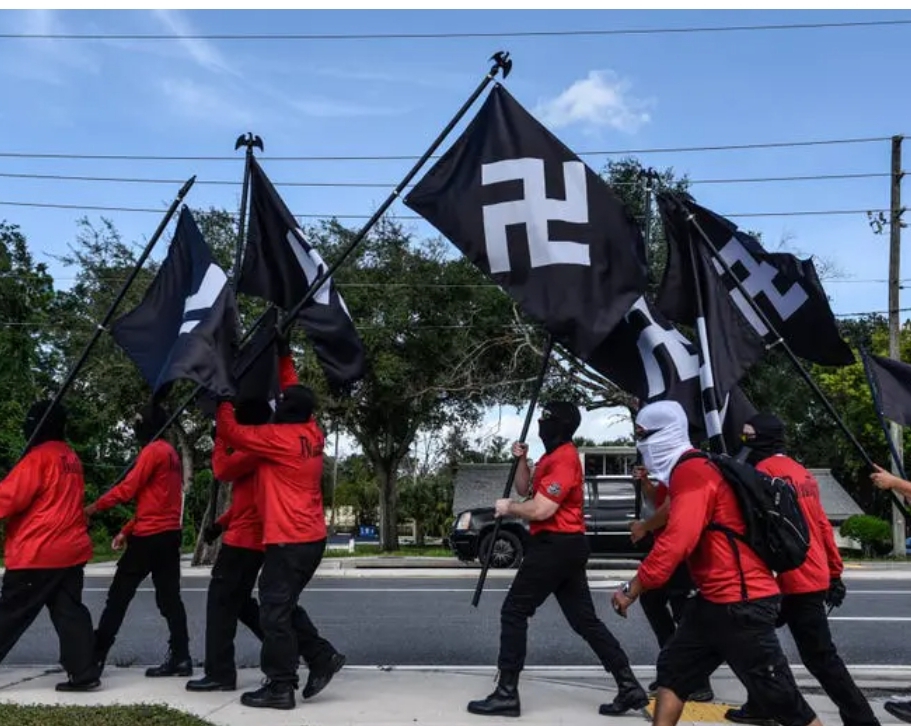 The incident left the local community and the nation deeply disturbed.

The disturbing event featured neo-Nazis screaming invectives, raising the Nazi salute, and chanting slogans like "Heil Hitler" and "white power."

This brazen act of bigotry highlights the ongoing challenges faced by communities combating hate and extremism.

The warning signs for this distressing event were apparent even before it occurred..
The Anti-Defamation League's (ADL) Center on Extremism had issued a prescient advisory days prior, alerting the public to the upcoming demonstration.

The event was organized jointly by two extremist groups, the Goyim Defense League (GDL) and Blood Tribe (BT), who cynically named it the 'March of the Redshirts.'

The Goyim Defense League, as characterized by the ADL, is a loose network of individuals unified by their virulent antisemitism.

Their overarching goal is nothing short of the expulsion of Jews from America, a deeply disturbing objective that goes against the principles of tolerance and diversity that the nation stands for.

Blood Tribe, on the other hand, is led by white supremacist Christopher Pohlhaus and is described by the ADL as a growing neo-Nazi group with alleged chapters across the United States and Canada.
It is a call to action for all individuals and organizations committed to the principles of equality, justice, and inclusivity to stand united against hate and to work tirelessly to dismantle the toxic ideologies that fuel events like these.

It is a challenge that cannot be ignored, and it is a stark reminder that the battle for a more tolerant and inclusive society continues, one step at a time.