President Joe Biden's message to Americans resonates loudly and clearly: "We have to reject hate in every form." His commitment to combating hate and discrimination is not merely a political stance; it's a fundamental principle that has been reinforced throughout history.

According to Biden on his account on Facebook on Sunday, October 15, 2023,Biden addresses the interconnectedness of hatred directed at different groups, emphasizing that to secure a better future, we must stand together against all forms of prejudice.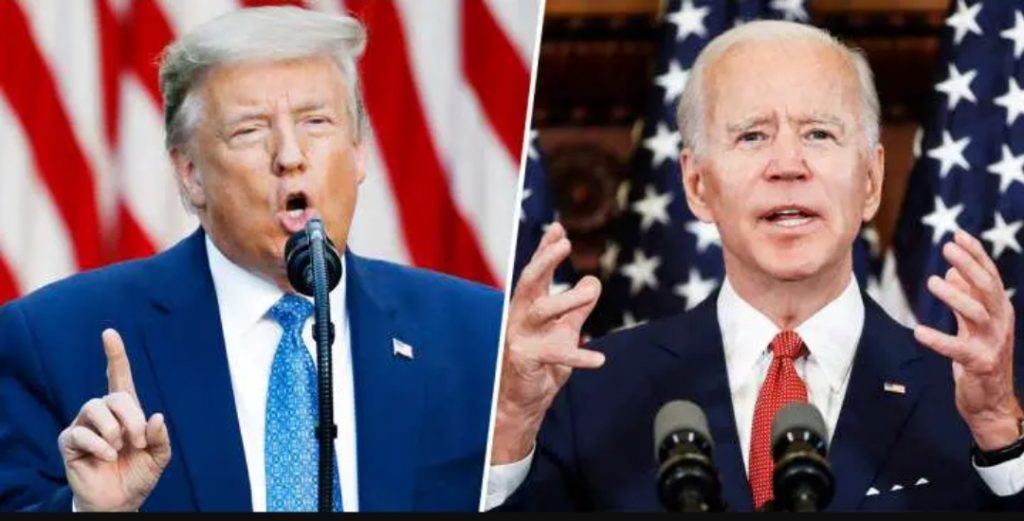 President Biden acknowledges that these manifestations of hate are intrinsically linked. Hate towards one group can serve as a slippery slope, opening the door to more hate directed at other marginalized communities.

Recognizing this interconnectedness is crucial to dismantling prejudice and fostering a more inclusive society.

The importance of Biden's message lies in its universality. He underlines that the laws and measures that protect equality matter to every single American, irrespective of their background, sexual orientation, or identity.
It's a message that goes beyond partisan politics and appeals to the very essence of the American dream that all citizens are created equal and should be treated as such.

Antisemitism is one of the oldest forms of hatred, deeply ingrained in history. It has manifested itself in many ugly ways, from the Spanish Inquisition to the Holocaust.

Joe Biden's commitment to rejecting hate in every form means addressing antisemitism head-on, recognizing its historical roots, and taking proactive steps to combat it
His administration has been vocal in denouncing antisemitic incidents and has sought to strengthen laws against hate crimes targeting Jewish communities.

Islamophobia is another manifestation of hate that has plagued society for years. In the post-9/11 world, Muslims have faced unjust discrimination and prejudice.
Biden's stance on rejecting hate in every form also extends to addressing Islamophobia, highlighting the need to confront this hatred, which has real-world consequences for countless individuals.

Homophobia and transphobia continue to hinder the progress of LGBTQ+ rights in America and around the world.

President Biden's commitment to rejecting these forms of hate signifies a significant step forward in creating a more inclusive and accepting society.

From overturning the transgender military ban to implementing protections for LGBTQ+ individuals in healthcare, his administration has worked tirelessly to promote equal rights for all, regardless of their sexual orientation or gender identity.

Biden's message serves as a reminder that the fight for equality is ongoing, and every individual, regardless of their identity, should be afforded the same rights and protections.

His administration has made it clear that laws that protect equality matter, as they form the foundation of a just and fair society.

These laws ensure that no one is denied their basic human rights because of who they are, whom they love, or where they come from.

Equality and anti-discrimination laws are not just abstract concepts. They have a profound impact on the everyday lives of Americans.

They provide the legal framework that safeguards the rights of minorities and marginalized communities.


They ensure that individuals can go about their lives without fear of discrimination or violence based on their religion, sexual orientation, or gender identity. In doing so, these laws uphold the values upon which the United States was founded.

Joe Biden's call to reject hate in every form extends beyond words; it's a call to action. It's a recognition that discrimination in any guise harms the fabric of society and jeopardizes the very principles of liberty and justice upon which the United States stands
His administration has actively worked to strengthen and enforce anti-discrimination laws, with a focus on protecting the rights of all Americans, regardless of their background.

Joe Biden's message of rejecting hate in every form is a powerful and timely reminder of the importance of unity and equality in American society.

The interconnectedness of different forms of hate is a stark reality that demands attention and action.

By emphasizing the significance of laws that protect equality for all Americans, President Biden reinforces the idea that no one should be left behind or discriminated against because of who they are or where they come from.

It is a message that resonates deeply with the core values of the United States and serves as a beacon of hope for a more inclusive and harmonious future.