Former President Donald Trump took to social media to express bewilderment over President Joe Biden's actions during a meeting with Chinese President Xi Jinping in a surprising revelation on Wednesday, November 15.

According to Trump, Biden seemingly orchestrated a scripted interaction with a reporter, calling on them, receiving a pre-known question, and then reading a pre-prepared answer from a card.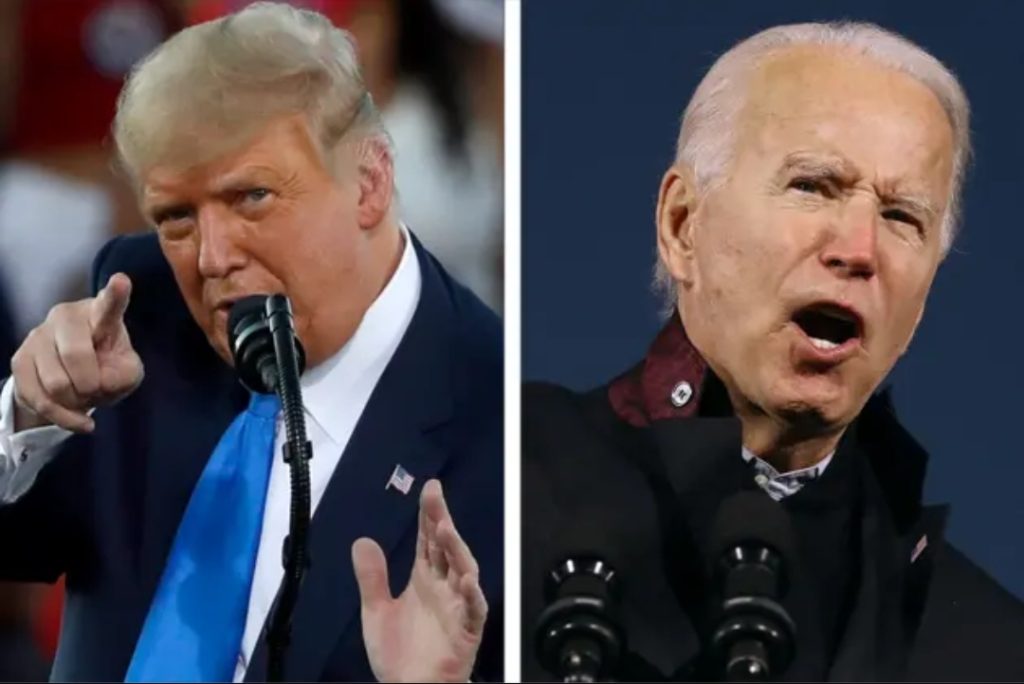 Trump zeroed in on footage showing Biden calling on a specific reporter, receiving the question, and then consulting notes before responding.

"Biden calls on a specific reporter, gets a question, then reads the answer off a card. In other words, he knows the question and then reads the answer. What is going on here?" Trump wrote.
The video shows Biden reviewing a notecard labeled "Question" that appeared to cue him to call on a particular reporter and anticipate their question.

This unusual sequence of events has left many questioning the transparency and authenticity of Biden's communication during a critical meeting with a global leader
The incident has fueled criticism that Biden's public appearances are tightly orchestrated. Trump himself has long attacked Biden's mental fitness and reliance on handlers.

Some say the notecards indicate White House staff spoon-feed Biden answers, propping up an ailing president.

However, the practice also provides useful guidance for any commander-in-chief navigating complex policy issues.

President Biden and President Xi Jinping engaged in talks at the Asia-Pacific Economic Cooperation (APEC) summit in Woodside, California.

The discussions, characterized as "blunt" by sources, resulted in significant deals on military collaboration and agreements related to curbing fentanyl production.
The summit addressed various issues, including concerns about human rights abuses in Xinjiang, Tibet, and Hong Kong.

President Biden's characterization of Xi as a "dictator" in June resurfaced during the summit, emphasizing the tensions in the U.S.-China relationship
Despite the substantive discussions, Trump's claim raises questions about the behind-the-scenes orchestration of Biden's interactions with the press.

The White House's readout of the summit did not provide specific details about the incident mentioned by Trump.

To understand the context and accuracy of Trump's claims, further investigation and clarification from reliable sources are needed.

The incident, as described by Trump, underscores the importance of transparency in high-stakes diplomatic meetings.

As the details unfold, the public awaits a clearer picture of the dynamics during Biden and Xi's meeting and whether scripted interactions played a role in shaping the narrative.