Former President Donald Trump made headlines today with a scathing critique of Fox News and their recent Republican presidential primary debate.

In a video released on Thursday,August 31 by the Fox Trump lambasted the network for its disappointing ratings and took the opportunity to target both the debate participants and President Joe Biden.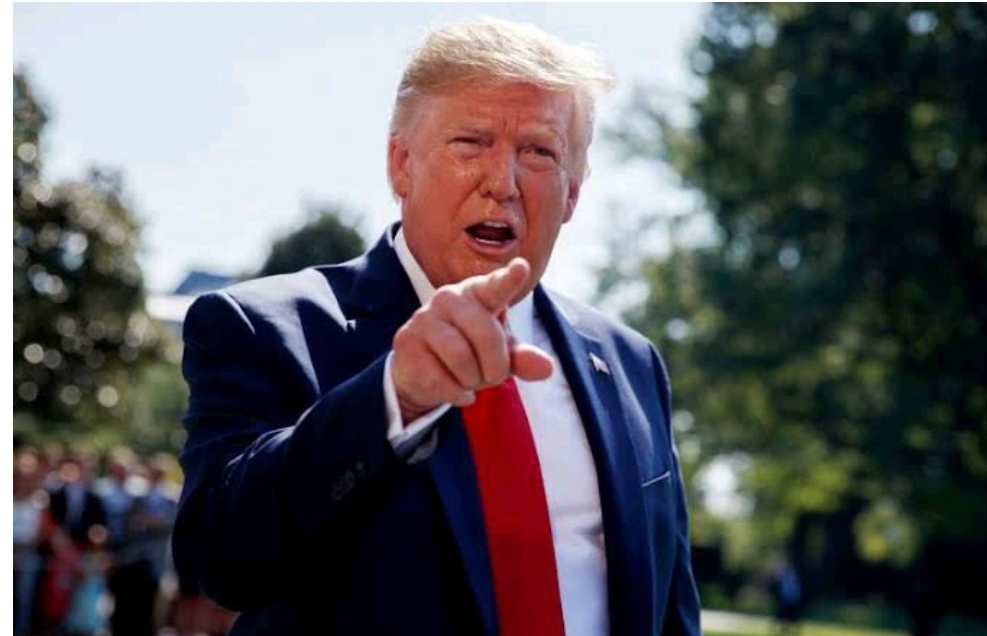 Trump, who has often emphasized the importance of television ratings, began his criticism by stating that the debate on Fox News had struggled with low ratings.

He went on to describe it as "one of the lowest ever rated in terms of debates, if not the lowest."
The former president didn't hold back, also criticizing the debate participants, referring to some as "second-tier people."

Trump singled out former New Jersey Governor Chris Christie and former Arkansas Governor Asa Hutchinson, whom he mockingly referred to as "Ada Hutchinson," stating that they were not fit for the presidential stage.

Furthermore, Trump commented on the quality of answers provided during the debate, labeling some as "bad" and criticizing their delivery.
He even compared the recent debate's ratings to those of a debate he participated in during the 2016 election cycle, highlighting the significant difference in viewership numbers.

While his critique was primarily aimed at Fox News and the debate, Trump didn't miss the opportunity to turn his attention towards President Joe Biden.

He referred to Biden as "the worst president in the history of our country," and criticized him for being "the most corrupt" and "the most incompetent."
Trump also expressed concern over the country's direction under Biden's leadership, stating, "We will not let this country suffer any more under the reign of a man that can't put two sentences together."
The former president concluded his video with a rallying cry for the 2024 presidential election, stating, "We will win in 2024.

We're going to make our country great again." Trump's confidence in his political future remains unwavering, and his speech seemed to signal his intentions to play an active role in the upcoming election cycle.

Interestingly, reports have surfaced that an interview conducted by Tucker Carlson with Trump outperformed Fox News' own GOP presidential debate in terms of viewership.

The interview garnered 19 million viewers, while the debate drew 12.8 million viewers. This indicates a significant interest in Trump's perspectives and opinions, even beyond the traditional debate format.

In response to the underwhelming ratings of the recent debate, Fox News announced a change in its approach for the second Republican presidential primary debate.

The network revealed that Stuart Varney and Dana Perino would co-moderate the event, and they would be joined by Univision's Ilia Calderón.

The debate is scheduled for September 27 and will be hosted by the Ronald Reagan Presidential Foundation and Institute in Simi Valley, California.