Florida Governor Ron DeSantis issued a stern warning to potential looters on Wednesday, cautioning that residents in the aftermath of Hurricane Idalia would be well within their rights to use lethal force against those attempting to invade their properties.


The governor's remarks came during a press conference held in Perry, a town deeply affected by the hurricane's devastating impact.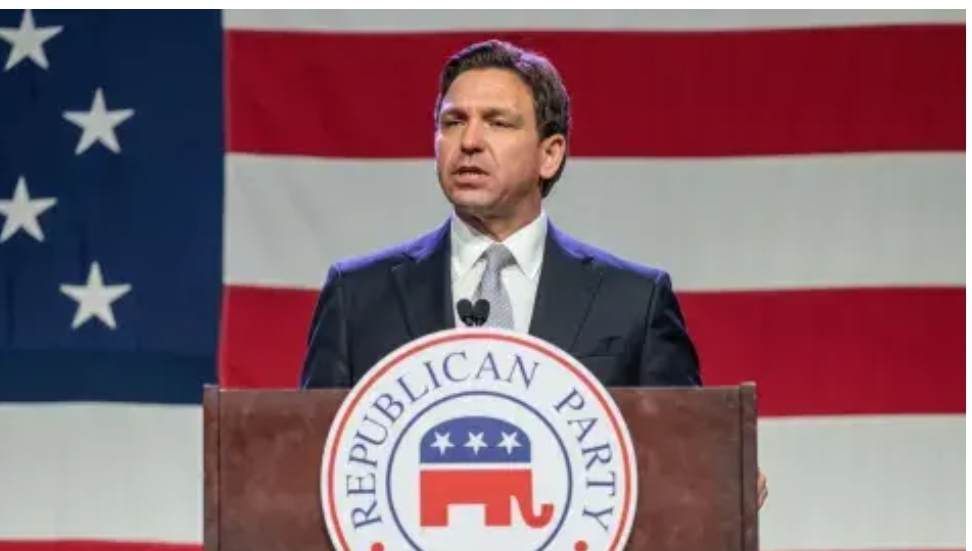 According to a report by The Hill on Thursday, August 31, 2023, DeSantis emphasized that the state's residents have a right to defend their properties and that many in the area are staunch advocates of gun rights.


In his address, DeSantis referenced the ominous signs that have been displayed in the yards of residents after past natural disasters, stating that the message was clear:

"You loot, we shoot." The governor expressed the sentiment that potential trespassers should be cautious, as they never truly know what could be waiting behind the doors they attempt to breach.


"These are people that are going to be able to defend themselves," DeSantis asserted, underlining the determination of Florida's residents to protect their homes and livelihoods.

With a significant number of individuals in this region being strong supporters of the Second Amendment, DeSantis highlighted the importance of being held accountable for one's actions, particularly when they infringe upon the rights and security of others.


While the statement has ignited a debate over the appropriateness of using deadly force to protect property, DeSantis defended his position by referencing the deeply rooted culture of self-reliance and defense among Florida citizens.

He underscored the fact that this stance aligns with the state's history and values, which prioritize individual rights and personal security.

However, legal experts have raised concerns about the potential consequences of such a warning, arguing that it could lead to unnecessary violence and legal complications.
Critics point out that the use of lethal force to protect property, especially in non-life-threatening situations, is not universally supported by laws across the United States.
Advocates of stricter gun control measures also argue that the governor's statement further exacerbates the ongoing issue of gun violence in the country.

They contend that encouraging the use of firearms against potential looters may inadvertently lead to more tragedies and unnecessary loss of life, particularly in high-stress situations such as post-disaster environments.


Conversely, supporters of DeSantis applaud his unwavering commitment to the Second Amendment and individual rights.

They view his message as a resolute defense of homeowners' abilities to safeguard their families and property in times of vulnerability, such as the aftermath of natural disasters.

In response to the concerns raised, DeSantis's office issued a follow-up statement clarifying that while he supports the right to self-defense, he does not condone any form of violence without just cause.


The governor emphasized that his intention is to empower residents to protect themselves and their communities, but also to discourage criminal behavior through a clear display of vigilance.

As Florida navigates the recovery process after Hurricane Idalia's devastation, Governor DeSantis's warning has sparked intense discussions about the balance between personal rights, property protection, and the use of deadly force.

The ongoing debate underscores the complex interplay between individual freedoms, public safety, and the ethical responsibilities that arise in extraordinary circumstances