On Friday night, Speaker Mike Johnson delivered on his promise to release security camera footage from the January 6, 2021, protests at the US Capitol.

Among the over 90 videos released on the Committee on House Administration website, a particularly intriguing clip has surfaced, revealing an undercover operative disguised as a Trump supporter flashing his badge to Capitol Police officials as he entered the Capitol during the chaotic events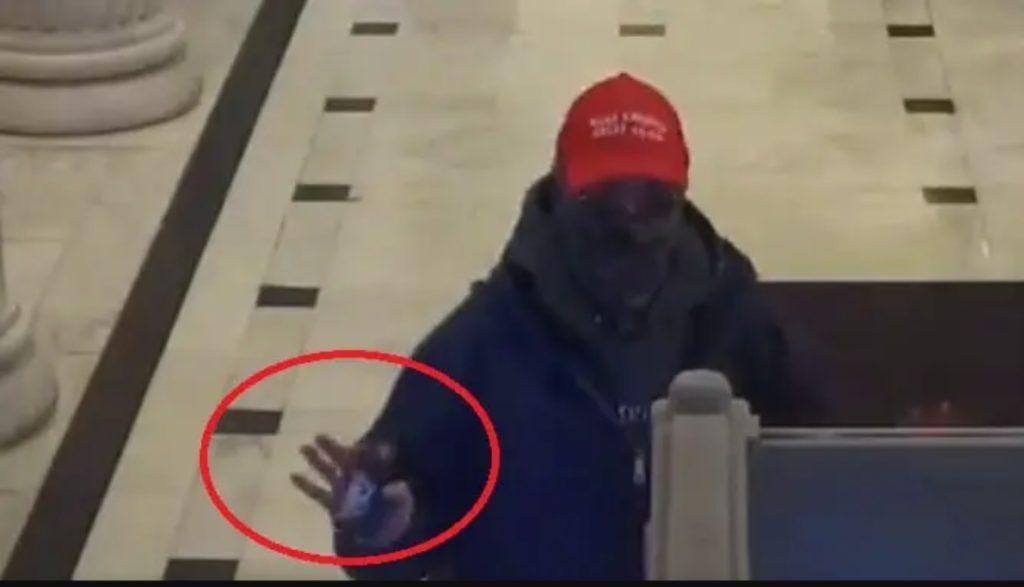 The released video as per the Gateway Pundit on Sunday, November 19, 2023, captures the moment a Capitol Police Officer guides a handcuffed individual, purportedly a protester wearing protective gear, towards the Capitol's exit point.

Astonishingly, as the individual disappears from view, the officer is seen un-cuffing him and even exchanging a fist bump. The footage raises questions about the nature of the Capitol breach and has led some to speculate about the possibility of internal collaboration.
Social media erupted over the weekend as another video clip gained traction. In this footage, a government undercover officer, cleverly disguised as a Trump supporter, boldly enters the US Capitol and proceeds to flash his badge to Capitol Police stationed in the area.

The agent's actions are captured on camera, revealing a surreal scene of individuals considered part of the insurrection mingling casually with Capitol Police and FBI agents in full riot gear.
The recently surfaced J6 video has ignited public curiosity and concern. Commentators, including Kyle Becker, have expressed bewilderment at the seemingly lax response of law enforcement towards individuals classified as dangerous "insurrectionists."

The footage depicts these individuals strolling through the halls alongside Capitol Police and FBI agents, raising questions about the events that transpired on that fateful day.
A key revelation from the footage is the undercover officer's brazen act of flashing his badge. The badge, disguised with a red hat, adds an extra layer of intrigue to the unfolding events. Social media users and commentators alike have questioned the motives behind such actions, labeling the entire incident as a "fedsurrection."


The implications of these videos suggest a level of coordination and potential collaboration between undercover operatives and law enforcement during the January 6 events. The release of these clips has reignited debates surrounding the nature of the Capitol breach, with some asserting that the insurrection may have involved internal actors.

As Speaker Johnson pledges to unveil more footage in the coming days, the revelations from these videos are likely to intensify discussions about the events of January 6, prompting further investigations into the role of undercover operatives and potential complicity within law enforcement agencies.