In an unexpected turn of events, former President Donald Trump has announced his intention to visit a group of striking auto workers, leaving allies of President Joe Biden on edge.

As reported by the Republic World on Wednesday September, 20 the visit is set to take place in the heart of a labor dispute, has injected a sense of tension and anticipation into the political landscape.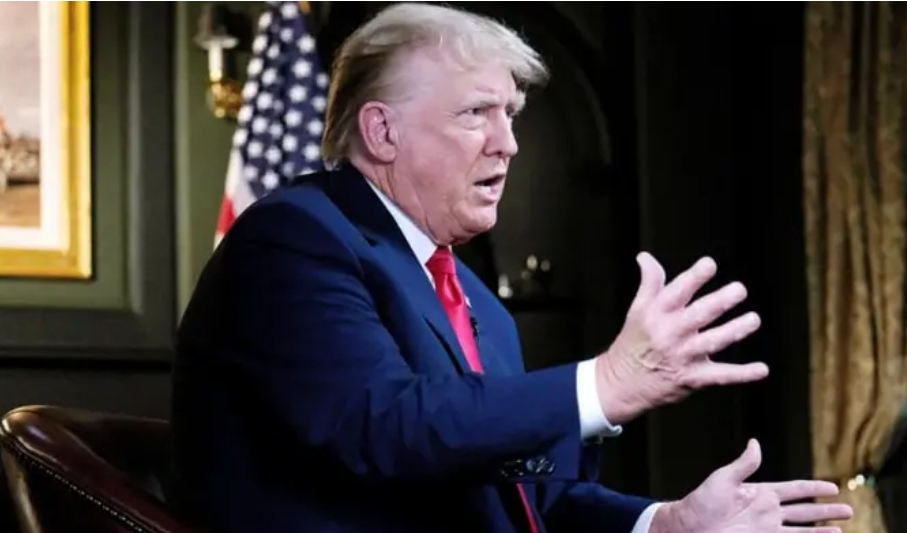 The strike in question involves thousands of auto workers who are demanding better wages, improved working conditions, and job security. The labor dispute has garnered national attention, and President Biden has expressed his support for the striking workers, calling for a fair resolution to their concerns.
However, the situation took an unexpected twist when Donald Trump, the former president and a polarizing figure in American politics, announced his plan to visit the striking auto workers. The news of Trump's impending visit has sent shockwaves through the ranks of Biden's allies, who are worried about the potential impact of his appearance.

Trump, known for his strong support among certain segments of the working class, could use this visit as an opportunity to bolster his image as a champion of blue-collar workers. This prospect has raised concerns among Biden's inner circle, who fear that Trump's visit could sway public opinion and undermine the administration's efforts to support the striking auto workers.

While Trump's motives for visiting the striking auto workers remain unclear, political analysts speculate that it could be part of his ongoing efforts to remain relevant in American politics. Since leaving office, Trump has maintained a prominent presence, continuing to rally his base and weigh in on key issues. Visiting a group of workers engaged in a high-profile labor dispute is a move that could keep him in the spotlight and further energize his political base.
To understand the anxiety among Biden's allies, it's important to recognize the complex dynamics at play. First, there is concern that Trump's visit could overshadow President Biden's message of support for the striking workers. The administration has been working diligently to address the concerns raised by the auto workers and emphasize the importance of workers' rights. Trump's visit could potentially divert media attention away from these efforts.

Additionally, Trump's visit to the striking auto workers could be seen as an attempt to exploit the labor dispute for political gain. By aligning himself with the workers, he may seek to portray the Biden administration as ineffective in resolving the issue, thus undermining the credibility of the current president.

However, not all members of the Democratic Party are equally anxious about Trump's visit. Some argue that the auto workers' struggle is about their demands and needs, not about political posturing. They believe that the workers' concerns should take precedence over any political calculations.

Union leaders, who have been at the forefront of the strike, have expressed mixed reactions to Trump's impending visit. While some view it as an opportunity to draw attention to their cause and potentially gain leverage in negotiations, others are wary of being used as political pawns in the ongoing political rivalry between Trump and Biden.
The auto workers themselves remain focused on their core demands: fair wages, better working conditions, and job security. Many have expressed skepticism about politicians using their struggle for their own agendas. They emphasize that their primary goal is to secure a fair and just resolution to their labor dispute.
The announcement of Donald Trump's visit to the striking auto workers has created a sense of anxiety and uncertainty among Biden's allies. They worry about the potential political implications of Trump's presence at the labor dispute and how it might impact the administration's efforts to support the workers.

However, amid these concerns, it's essential to remember that the auto workers' demands and their struggle for better working conditions remain at the forefront of this ongoing story. The outcome of Trump's visit and its impact on the labor dispute will be closely watched by political observers and workers alike.