Mary Trump, the estranged niece of former President Donald Trump, delivered what she described as "explosive evidence" on Friday, injecting new dynamics into the ongoing criminal case against Trump in Washington, D.C.

As reported by Newsweek on Saturday, November 17, legal experts have scrutinized the significance of newly released audio, raising questions about potential implications for the Department of Justice's (DOJ) special counsel Jack Smith's investigation into the U.S. Capitol riot on January 6, 2021.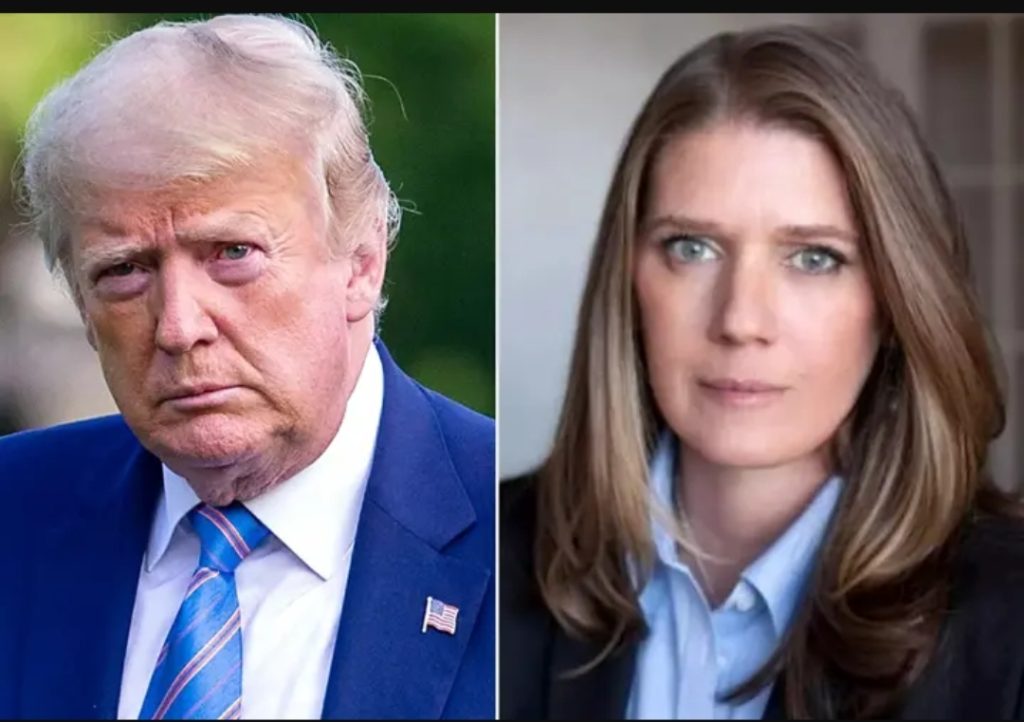 In August, Trump, a frontrunner for the 2024 Republican presidential nomination, faced indictment in Washington, D.C., as part of the DOJ's probe. The charges ranged from conspiring to defraud the government to corruptly obstructing an official proceeding.

Thousands of Trump supporters gathered at the Capitol on January 6, contesting the certification of Joe Biden's Electoral College victory. Despite lacking evidence, Trump alleged widespread voter fraud and maintained his innocence in the case.
The DOJ reports that over 1,200 people face charges related to the insurrection, with more than 400 accused of assaulting or impeding law enforcement—a felony offense.

The spotlight turned to a 2021 interview between Trump and ABC News correspondent Jonathan Karl, recently highlighted in a newsletter by Mary Trump. She claimed to have provided the audio to a lawyer, stating, "the audio appears to prove two damning admissions" crucial to Jack Smith's investigation.

In the interview audio, Trump can be heard boasting about the crowd on January 6, stating, "It's the biggest crowd I've ever spoken in front of by far."

Former federal prosecutor Jennifer Rogers commented, "The fact that he's recorded saying, basically, 'I knew that these were my supporters — they were there to do what I wanted them to do to stop the certification' is good evidence of his participation."
Karl pressed Trump on his intentions to go to the Capitol. Trump responded, "I would have, and then when I get back, I saw — I wanted to go back. I was thinking about going back during the problem to stop the problem, doing it myself. Secret Service didn't like that idea too much."
An ex-White House aide, Cassidy Hutchinson, testified that Trump attempted to reach supporters at the Capitol, grabbing the limousine wheel and shouting at the Secret Service, saying, "I'm the f***ing president. Take me up to the Capitol now."

Attorney Joe Gallina from Call to Activism stated, "If prosecutors draw the nexus that Donald Trump knew these were HIS people, that they turned violent, and did absolutely NOTHING to stop it, it is superb evidence to show his intentions."

The trial is scheduled for March 2024, with Judge Tanya Chutkan yet to rule on Trump's legal team's motion to dismiss the case.