Former President Donald Trump's relentless propagation of conspiracy theories surrounding the 2020 election has not only shaken the foundations of democracy but has also birthed a mutated version of the infamous "big lie."


This evolving narrative, now warned against by columnist Heather Digby Parton for Salon, is not only serving as a smokescreen for past falsehoods but is also contributing to a dangerous culture of misinformation.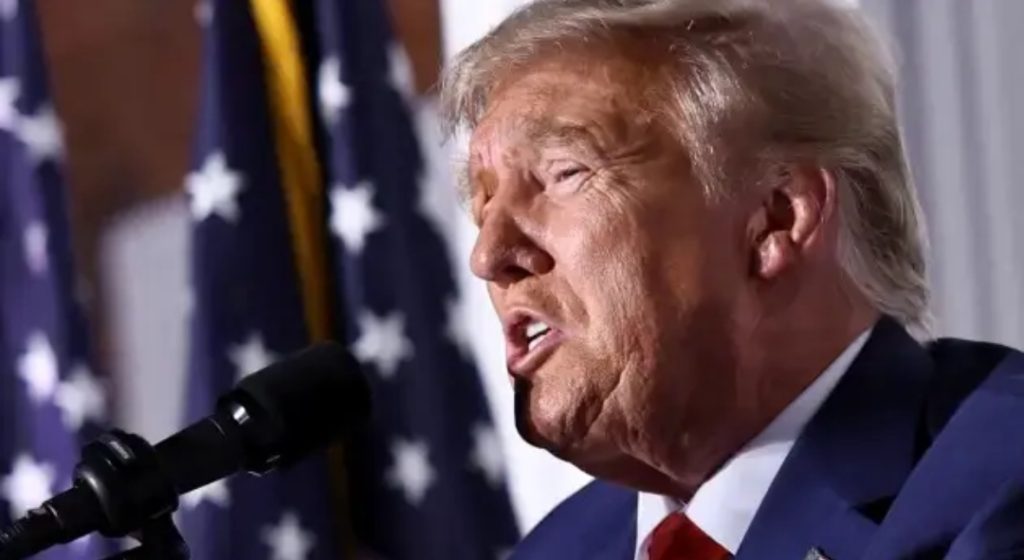 For years, Trump has woven a narrative of the 2020 election being stolen or rigged against him.

As reported by Raw Story on Monday, October 30, 2023, these baseless claims, often labeled the "big lie," have had far-reaching consequences, culminating in criminally charged plots to overturn the vote and, most shockingly, the violent attack on the U.S. Capitol by his supporters.
However, as the dust settled, it became apparent that the narrative was not fading away but transforming into a more insidious form.

Heather Digby Parton's warning in Salon sheds light on the mutating nature of Trump's "big lie."
According to Parton, it is not merely a static falsehood; it is now being used as a tool to obfuscate and gaslight voters about Trump's earlier fabrications.

This evolution marks a dangerous turn in the post-election narrative, creating a web of deception that threatens the very core of democratic values.

Trump's initial claims of election fraud, despite being widely debunked and dismissed by election officials and courts across the country, have persisted.

Instead of retracting or admitting to the lack of evidence supporting these allegations, the narrative has evolved into a self-sustaining myth.

The "big lie" has become a catch-all term, encapsulating not just the original false claims but also serving as a shield against accountability for spreading disinformation.
By perpetuating the idea that the election was stolen, Trump is not only undermining the legitimacy of the democratic process but also creating a parallel reality where facts are malleable.

This alternate reality, fueled by the mutated "big lie," becomes a breeding ground for distrust in institutions, eroding the very fabric of a functioning democracy.

Parton's analysis underscores the role of the "big lie" in gaslighting voters. Gaslighting, a term rooted in psychological manipulation, involves the deliberate distortion of facts to make individuals doubt their own reality.

In the context of Trump's evolving narrative, the "big lie" serves as a gaslighting mechanism, making it increasingly challenging for voters to discern fact from fiction.

The danger lies not only in the perpetuation of falsehoods but also in the erosion of truth as a foundational principle.


As the mutated "big lie" takes root, it fosters an environment where evidence, logic, and accountability become casualties.

This environment, Parton argues, is fertile ground for the cultivation of authoritarian tendencies, where leaders can exploit the blurred lines between truth and fiction for their political gain.

It's crucial to recognize that the consequences of the evolving narrative extend beyond political rhetoric.
The "big lie" has become a potent tool in shaping public opinion, influencing legislation, and justifying restrictive voting measures.

By perpetuating a narrative of widespread fraud, Trump and his allies create a pretext for restrictive voting laws, purportedly aimed at safeguarding elections but, in reality, disenfranchising segments of the population.

Addressing the mutating "big lie" requires a multi-faceted approach. It involves not only fact-checking and countering misinformation but also fostering a culture of media literacy and critical thinking.

Additionally, there is a responsibility on the part of political leaders, regardless of party affiliation, to uphold the sanctity of democratic principles and ensure that false narratives do not become a weapon against the very system they are meant to serve.