Former President Donald Trump once again directed his ire towards Judge Arthur Engoron and New York Attorney General Letitia James.

As reported by Raw Story on Saturday, November 18, 2023, Trump asserted that the duo had conspired to undermine his reputation by alleging that his properties were not as valuable as he claimed.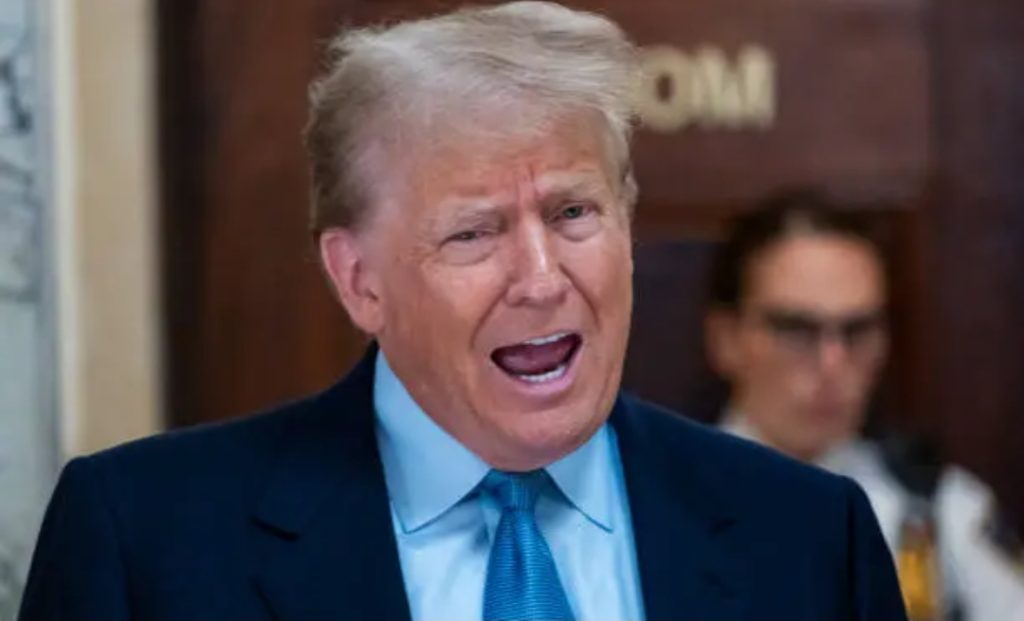 Trump's diatribe against Engoron's legal acumen and labeling James as a racist has become a recurring theme in his public statements.

Taking advantage of the temporary pause in Engoron's gag order in the ongoing $250 million financial fraud trial, Trump vented his frustrations, stating, "Judge Arthur Engoron, the most overturned and stayed Judge in the State, and the Racist New York State Attorney General, the most corrupt & incompetent A.G.
In the Country (Violent Crime Is Raging!), have FRAUDULENTLY Undervalued my properties, by many times, in order to make me look bad, and make the Judge's original ridiculous finding of Fraud pass the 'smell test,' which it does not."

Continuing his tirade, Trump further claimed, "This Judicial and Prosecutorial corruption and misconduct took place BEFORE THE TRIAL EVEN STARTED, & WITHOUT ANY KNOWLEDGE OF THE CASE.
Judge Engoron just did what the highly partisan A.G. told him to do. He is her complete and total puppet!"


The former president's accusations of corruption and misconduct leveled against Engoron and James are unsubstantiated and have drawn criticism from legal experts.

Engoron, a judge in the New York Supreme Court, has presided over numerous cases and, like any judge, has experienced some of his rulings being overturned or stayed, which is not uncommon in the judicial system
Similarly, Letitia James, as the Attorney General of New York, has been engaged in various legal matters, including investigations into Trump's business empire.

Trump's attacks on Engoron and James come as he faces mounting legal challenges and scrutiny over his financial affairs.
The ongoing financial fraud trial, where Trump is accused of inflating the value of his properties, has attracted significant attention.

However, these recent remarks by Trump do not appear to be based on any new developments in the trial.


It is worth noting that Trump's Truth Social platform has faced numerous obstacles since its launch, including technical glitches and an exodus of key personnel.

Critics argue that the platform lacks the reach and credibility of established social media networks.

As the legal proceedings against Trump continue, it remains to be seen how these latest attacks on Judge Engoron and Attorney General Letitia James will affect the ongoing trial and public perception.