During interview with MSNBC News on Sunday , September 10, veteran Washington insider Jonathan Alter stirred the political pot by suggesting that former President Donald Trump could be placed under house arrest as a result of his confrontations with Judge Tanya Chutkan.


According to a report by Daily Caller on Sunday, September 10, 2023, amidst growing tension surrounding Trump's legal troubles, Alter's insights have added a new layer of intrigue to an already complex legal saga.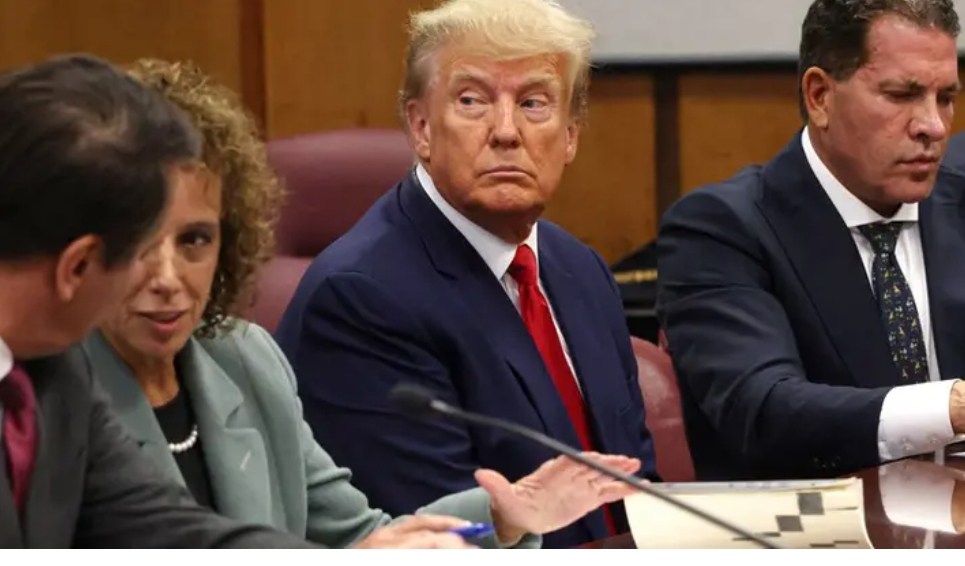 Speaking with MSNBC host Ayman Mohyeldin, Alter argued that imprisoning a former president would pose significant challenges.


He contended that, in all likelihood, Trump would face house arrest as a punitive measure for his repeated outbursts and violations of court-issued warnings.

"The president is not looking at jail time," Alter asserted. "In a normal case, yes, he would be jailed for contempt of court, but as a practical matter, he can't be."

Alter's comments shed light on the unique circumstances surrounding Trump's legal battles.
The logistics of housing a former president in a conventional prison facility, particularly given the presence of the Secret Service and other security considerations, make traditional imprisonment a daunting prospect.

As Alter continued to explain, "They can't house the Secret Service in jail and all the rest of it, so if he's convicted as punishment, it's likely to be house arrest."


This alternative, though less severe than incarceration, could still serve as a significant penalty for the former commander-in-chief.

The possibility of house arrest hanging over Trump's head has raised eyebrows and sparked intense speculation.

Judge Chutkan, overseeing the case, is known for her strict adherence to court orders and a low tolerance for defendants who flout her directives.
Alter noted, "It's conceivable that Judge Chutkan, if he continues to violate the terms of his bail, [he] could be subjected to house arrest — that's still possible."

The ongoing legal drama revolves around Trump's conduct following his indictment.

Judge Chutkan had previously issued warnings and set conditions for his bail, expecting him to adhere to the court's instructions.

However, Trump's alleged out-of-court outbursts and defiance have tested the court's patience.

As the legal proceedings unfold, the prospect of house arrest becomes a real possibility. House arrest would confine Trump to a specific location while allowing him some degree of freedom within the confines of his residence.

It would effectively curtail his ability to engage in public appearances and political activities, a potential blow to his influence on the national stage.

The American public remains divided on this matter, with Trump's supporters arguing that he is unfairly targeted, while his critics emphasize the importance of upholding the rule of law.

The legal intricacies of the case, combined with the unique circumstances of dealing with a former president, have thrust the nation into uncharted territory.

The final decision regarding Trump's fate rests in the hands of Judge Tanya Chutkan, who has proven herself to be a formidable arbiter of justice.


Her judgment will undoubtedly shape the trajectory of Trump's post-presidential career and have far-reaching implications for the future of American politics.

In the coming weeks, the nation will closely follow the legal proceedings as they unfold, awaiting Judge Chutkan's decision with bated breath.

The potential for house arrest hangs over Donald Trump, a stark reminder that even the most powerful figures are not immune to the long arm of the law.