Several devoted supporters of former President Donald Trump in Waterloo, Iowa, have openly endorsed his divisive suggestion that a senior U.S. general should face the "death penalty" for alleged treason.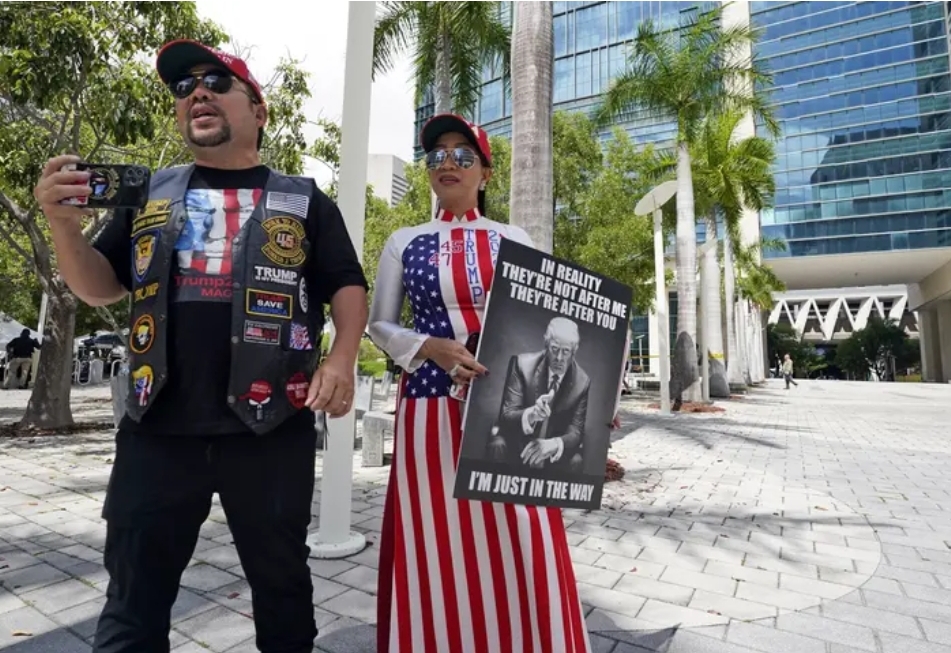 In an escalation of campaign rhetoric, Trump accused the outgoing Chairman of the Joint Chiefs of Staff, General Mark Milley, of treason. He alleged that Milley had committed this offense by speaking to Chinese counterparts and reassuring them that Washington had no intentions of launching an attack
According to inews on Sunday, October 15, Trump's comments drew widespread condemnation, including from President Joe Biden and General Milley himself, who confirmed he had taken "appropriate measures" to ensure his own safety.

While it has become customary for Trump's supporters to dismiss various controversies and legal issues surrounding the former president as part of a Democratic-led "witch hunt," some analysts wondered if Trump's remarks about Milley could backfire.
The Republican Party has historically presented itself as a supporter of the military. However, at a recent Trump election rally in Iowa, where they are preparing for the state's caucus, many attendees expressed agreement with Trump's views.

One supporter, a 62-year-old military veteran, stated, "I agree with that. You have a job to do, and if you cross the line, you have to pay the price." Another supporter, a 62-year-old mother of four, believed that if Milley had committed treason, he deserved the death penalty.
Most attendees at the rally stated that they appreciated the way Trump had managed the economy during his time in office and supported his immigration policies. Some also endorsed his calls to reduce spending on Ukraine.

Many supporters regarded Trump as a "straight shooter" who followed through on his promises. They referred to his commitment to nominate conservative judges to the Supreme Court as one of his major accomplishments.
At the event, Trump repeated his pledge to swiftly end Russia's war in Ukraine and suggested that the Hamas attacks, which killed more than 1,000 Israelis, would not have occurred if he had been in office.

These supporters' loyalty and alignment with Trump's evolving priorities highlight the ongoing shift within the Republican base towards more populist and isolationist positions.

While some Republicans have pitched a traditional foreign policy approach, particularly in their support for Ukraine, Trump's dominance within the party has prompted a shift in its priorities
Donald Trump's contentious relationship with General Mark Milley has been ongoing since Milley assumed his role as the top military officer in 2018.
In a recent interview with The Atlantic, Milley provided further details about Trump's alleged lack of respect for the armed forces.

This episode underscores the extent to which Trump's influence remains potent within the Republican base and the party's evolving priorities, which appear to be drifting towards a more populist and isolationist direction.