According to a report by Huff Post on Sunday, October 15, 2023, former President Donald Trump unleashed a new tirade against his fellow Republicans, accusing them of being disloyal to him and the party.
In a video posted on his social media platform Truth Social on Saturday, Trump called his critics Bill Barr, Sen. Mitt Romney (R-Utah) and Paul Ryan "losers" and "RINOs" (Republicans in Name Only).


He also repeated a bizarre claim that Republicans "eat their young" by going after their own allies instead of the Democrats.

"Remember, Republicans eat their young. They really do, they eat their young. Terrible statement. But it's true," Trump said in the video, which appeared to be a pre-recorded statement.

Some observers speculated that Trump misread his teleprompter and meant to say "eat their own", but he also used the same phrase in a previous post on Truth Social last week.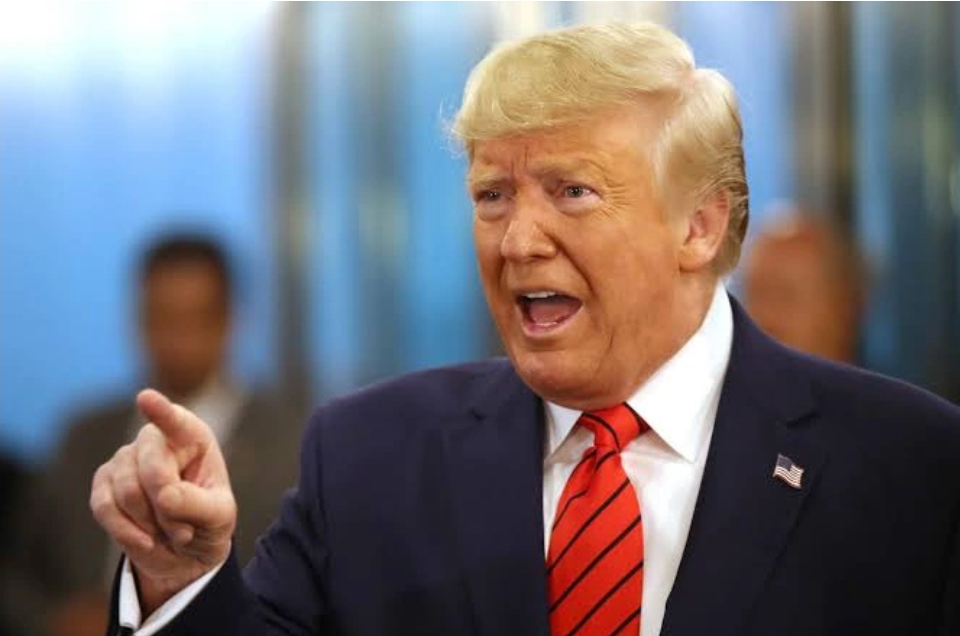 Trump's rant came after reports that Romney and Ryan, who were the GOP presidential ticket in 2012, were hosting a summit in Utah with four other potential 2024 candidates: North Dakota Gov. Doug Burgum, former New Jersey Gov. Chris Christie, former South Carolina Gov. Nikki Haley and former Vice President Mike Pence.

The summit, which also featured remarks from former Attorney General Bill Barr and Georgia Gov. Brian Kemp (R), was seen as an attempt to find a viable alternative to Trump in the next presidential race.

Trump, who remains the frontrunner for the GOP nomination in 2024, attacked the summit participants as "failed candidates" who lacked the skill and talent to campaign effectively.

He also suggested that they would soon come to him for support, as most others already have.

"These failed Candidates should have started by campaigning effectively, which they didn't because they don't have the skill or the talent! They only help Crooked Joe Biden!" Trump wrote in his post on Tuesday.
Trump has been feuding with Romney and Ryan for years, blaming them for losing to Barack Obama in 2012 and accusing them of being disloyal to him during his presidency and after the 2020 election.

He has also clashed with Barr, who contradicted Trump's false claims of widespread voter fraud and refused to investigate his political enemies.

Kemp, who certified Biden's victory in Georgia despite Trump's pressure, has also been a frequent target of Trump's ire.

Trump has also had a complicated relationship with Pence and Haley, who served under him as vice president and U.N. ambassador, respectively.

Both have criticized some of Trump's actions and policies without directly confronting him or his base.

They have also tried to position themselves as potential successors to Trump, but have struggled to gain traction among GOP voters.

Trump's latest video was met with ridicule and criticism from many online users, who mocked his cannibalistic metaphor and his erratic behavior.

Some pointed out that Trump himself has often attacked other Republicans who did not support him or his agenda, such as Sen. Mitch McConnell (R-Ky.), Sen. Liz Cheney (R-Wyo.) and former President George W. Bush.

Trump's obsession with cannibalism also raised eyebrows, as it came just a week after he praised fictional cannibal Hannibal Lecter during a rally in Iowa.

Trump referred to Mads Mikkelsen, who played Lecter in the TV series "Hannibal", as a great actor who said he loved Trump on television.

However, Mikkelsen never said such a thing, but only made a vague comment about Trump being "a fresh wind for some people" in 2016.

Trump's video was part of his ongoing efforts to maintain his influence over the Republican Party and prepare for another presidential run in 2024.

He has been holding rallies across the country, endorsing loyal candidates for various offices, fundraising for his political action committee and launching his own social media platform after being banned from Twitter and Facebook.

However, Trump also faces several legal challenges that could jeopardize his political future, including investigations into his business dealings, tax returns, election interference and role in the Jan. 6 Capitol riot.

He has denied any wrongdoing and accused his opponents of conducting a witch hunt against him.