Former President Donald Trump reportedly pulled out a piece of paper from his suit jacket in court, claiming it would clear him of all wrongdoing in the $250M fraud case.Left-wing Judge Arthur Engoron refused to let him read it.
It has beenn noted that the paper in question reportedly was a disclaimer clause relating to a financial statement that AG Letitia James is using to go after him.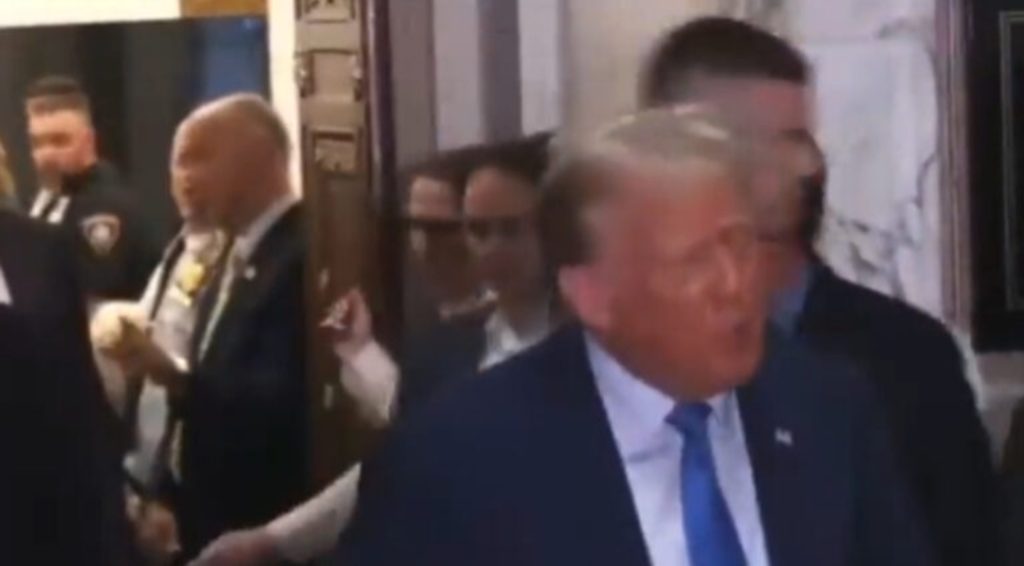 "I would love to read this, Your Honor, if I could?" Trump reportedly asked the judge.

"Not at this point, not at this point," Engoron replied.

"I'm shocked," Trump shot back.

The disclaimer clause, according to Trump, meant that he wasn't liable for any inaccuracies on the documents.

"I think that the statements of financial conditions were very good, were actually somewhat conservative, and they were totally protected, and so was I, by the disclaimer clause," Trump argued.
Meanwhile, Late-night host Jimmy Kimmel mocked Donald Trump's appearance on the witness stand at his civil fraud trial, joking that there was one tell-tell sign that the former president was rattled during his courtroom testimony. Trump is currently on trial in New York on civil fraud charges in a case brought against him by the state's Attorney General Letitia James.

The former president, the Trump Organizations and its associates are accused of deceiving banks, insurers and others by massively overvaluing his assets and inflating his net worth on his financial statements.

Mr Trump has denied the allegations, and has instead claimed that his assets were actually undervalued as he took to the stand in court on Monday, giving rambling and chaotic responses to the state's questions.
His appearance was the talk of the day, with Mr Kimmel poking fun at the former president on Jimmy Kimmel Live! on Monday night.