According to a report by Fox News on Monday, October 23, 2023, former US President Donald Trump has sparked outrage and ridicule after comparing himself to Nelson Mandela, the late South African leader and Nobel Peace Prize winner, in a speech on Saturday.

Trump, who is facing multiple lawsuits and criminal investigations, said he was not afraid of going to prison for the rest of his life, claiming that he would be like Mandela, who spent 27 years in prison for his fight against apartheid, negotiated with the white-minority government to ensure a peaceful transition to democracy in 1994.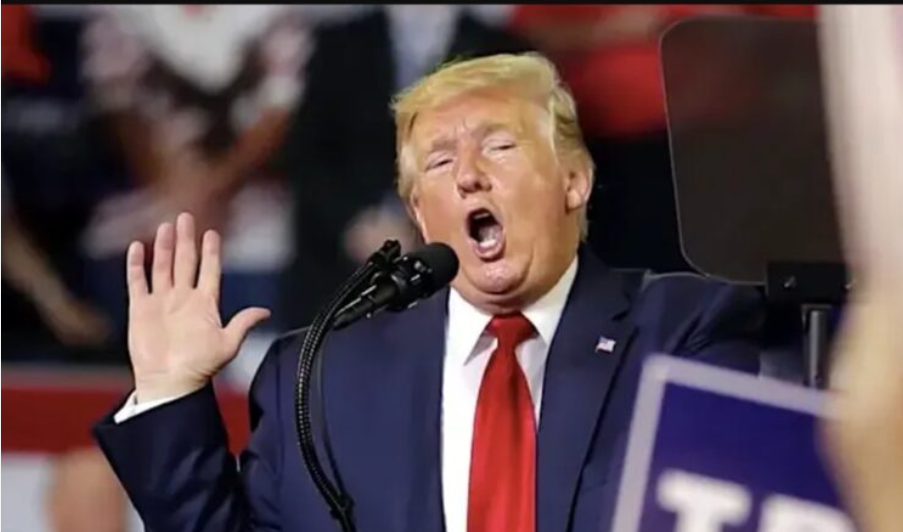 "I don't mind being Nelson Mandela. He was a great man. He was a great leader. He was no leader," Trump said, repeating the words attributed to him by his former lawyer Michael Cohen in his book Disloyal.

Cohen, who has been convicted of fraud and perjury, wrote that Trump made derogatory and racist comments about Nelson Mandela, the late anti-apartheid icon and Nobel Peace Prize winner.


Cohen also wrote that Trump had "a low opinion of all black people" and asked him to name "one country run by a black person that isn't a shithole."

The report of Trump's comments has drawn an angry response from South Africa's ruling party, the African National Congress (ANC), and others who revered Mandela as a symbol of peace and reconciliation.
The ANC said in a statement that Trump was "divisive, misogynistic and disrespectful" and not fit to comment on Mandela's accomplishments². The party said that Mandela's dedication to "peace and a just society" stood in "stark contrast" to Trump's policies.

The Nelson Mandela Foundation also criticized Trump for the insulting remarks, saying that he was not in a position to offer authoritative commentary on the life and work of Madiba (Mandela's clan name).

The foundation quoted Mandela as saying: "A good leader can engage in a debate frankly and thoroughly, knowing that at the end he and the other side must be closer, and thus emerge stronger."


Trump's speech also contained other bizarre and false claims, such as saying that the leader of Hungary Viktor Orban was in charge of Turkey, forgetting the reason why FDR was in a wheelchair, fantasizing about breaking Biden's nose, and saying he would ban people from entering the country who disagreed with Christianity.

Trump's supporters cheered and applauded his remarks, while his critics slammed him for his ignorance and arrogance. Many social media users mocked him for comparing himself to Mandela, using hashtags such as #TrumpIsNoMandela and #MandelaWasALeader.