Former President Donald Trump expressed his commitment to a foreign policy centered on peacemaking if he secures victory in the 2024 election.

Emphasizing the importance of "Peace through strength," Trump pledged to restore American strength, power, and prestige globally, declaring it as both a political slogan and a moral duty.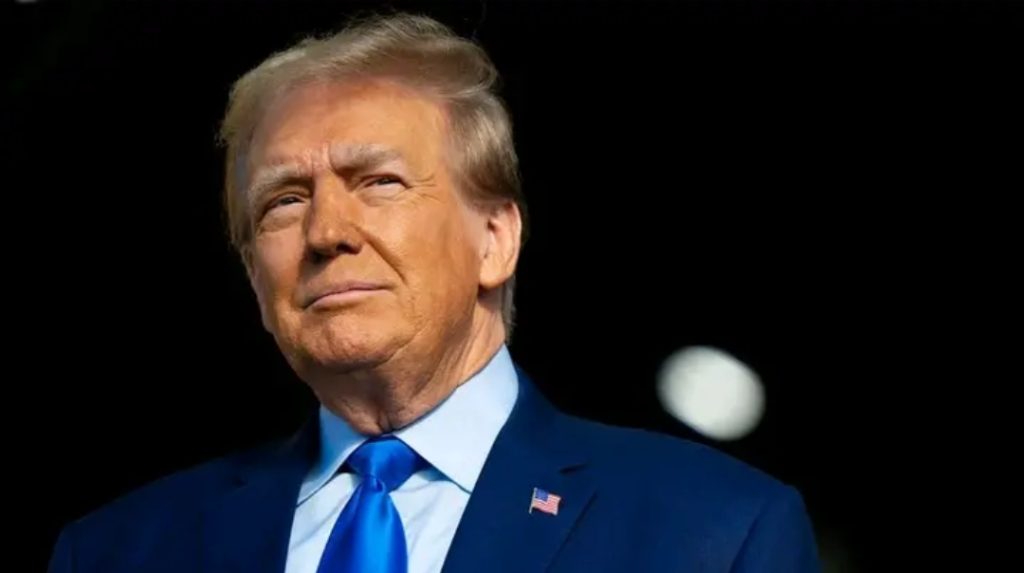 During the rally in Claremont, Trump positioned himself as the candidate who can prevent President Joe Biden from leading the nation into World War III.

As reported by the Conservative Brief on Sunday, November 12, 2023, he appealed to a broad audience, urging Democrats, Republicans, and independents alike to support him, framing the election as a choice to avoid foreign conflicts and protect national interests.
Trump reiterated his intentions to reinstate the "travel ban" from majority Muslim nations and pursue the "largest domestic deportation operation" in world history.

These measures are aimed at addressing perceived threats from nations openly hostile to the U.S. and targeting groups such as Hamas-supporting protesters, southern border human traffickers, and illegal aliens.
On Veterans Day, Trump criticized the Obama-Biden administration, accusing them of scandal, betrayal, and neglect towards American veterans.

He highlighted mistreatment and inability to defend themselves due to existing laws, invoking his famous catchphrase from "The Apprentice" – "you're fired; get out" – drawing enthusiastic cheers from the crowd
Despite Trump's aspirations for the 2024 election, efforts are underway to prevent him from appearing on the ballot using the "insurrection" clause of the 14th Amendment. This clause prohibits individuals engaged in insurrection or rebellion against the United States from holding certain offices.

However, the Minnesota Supreme Court recently ruled against attempts to keep Trump off the ballot in that state, asserting that neither the courts nor election officials have the authority to prevent the Republican Party from nominating him.

In this dynamic political landscape, Trump's commitment to a peacemaking foreign policy and his bold campaign promises set the stage for a potentially contentious 2024 election, marked by debates over national security, immigration, and the legacy of previous administrations.
Trump's speech in New Hampshire revealed a strategic focus on leveraging his image as a peacemaker to garner cross-party support.

His commitment to preventing a slide into global conflict and his controversial policy proposals underscore the polarizing nature of his candidacy. The legal battles over his potential 2024 run further add complexity to the unfolding political narrative.