Former President Donald Trump has informed a Georgia judge that he will not seek to transfer his election subversion case to federal court, as reported by CNN on Thursday, September 28, 2023.
Donald Trump, through his attorney, Steven Sadow said that Trump's decision not to seek to transfer his election subversion case to Federal Court is based on his well-founded confidence that the court will protect his constitutional right.

CNN quoted him as saying: This decision is based on his well-founded confidence that this Honorable Court intends to fully and completely protect his constitutional right to a fair trial."

"And guarantee him due process of law throughout the prosecution of his case in the Superior Court of Fulton County, Georgia."

This decision marks a significant development in the ongoing legal proceedings surrounding allegations of election interference in the state of Georgia during the 2020 presidential election.

This move comes after weeks of speculation and legal maneuvering, with many observers speculating that Trump might attempt to shift the case to federal court.

The lawsuit in question revolves around Trump's alleged attempts to influence the outcome of the 2020 election in Georgia.

The former president has been accused of pressuring state officials to overturn the election results in his favor.

These allegations have been a focal point in the broader debate over election integrity and the role of elected officials in the democratic process.

Trump's decision to keep the case in state court carries several implications.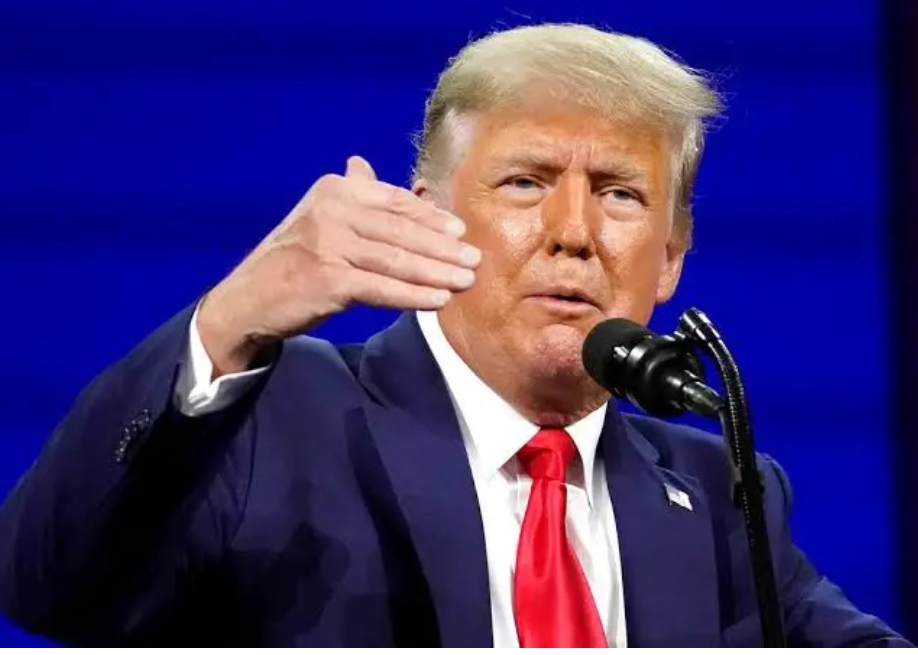 Firstly, it suggests that he and his legal team are confident in their ability to defend against the allegations in a Georgia court.

It also means that the case will likely proceed more swiftly, as federal court transfers can introduce additional delays and complications.

Legal experts have noted that Trump's decision to remain in state court reflects a strategic calculation.

Federal courts tend to have more stringent rules and procedures, and the former president's legal team may believe that they have a better chance of achieving a favorable outcome within the Georgia legal system.

However, this move does not signify an end to the legal challenges facing Donald Trump.

The Georgia case is just one of several ongoing investigations and lawsuits involving the former president.

He continues to face scrutiny over his conduct during and after the 2020 election in multiple jurisdictions.

The decision also comes at a time when speculation about Trump's political future remains rampant.

Many are closely watching his legal battles as they may influence whether he decides to run for president again in 2024.

The outcome of these cases could have a substantial impact on his ability to mount a viable campaign.

Public opinion on the matter remains divided.

Supporters of Trump argue that the allegations against him are politically motivated and part of a larger effort to discredit his presidency.

On the other hand, critics contend that the legal proceedings are essential to uphold the integrity of the electoral process and ensure accountability for those in positions of power.

In the coming months, the Georgia election subversion case will proceed in state court, where Trump and his legal team will have the opportunity to present their defense.

The outcome of this case, along with other ongoing legal battles, will undoubtedly have lasting repercussions for the former president's political legacy and the broader conversation about election integrity in the United States.

As Trump's legal woes unfolds, it will continue to be a focal point in the national discourse, with both sides of the political spectrum closely monitoring the proceedings.

The decision to keep the case in Georgia is a significant development, and it sets the stage for what promises to be a closely watched and highly consequential legal battle.