In a dramatic return to the political arena, former President Donald Trump has released a new campaign policy video.

Vowing to reject what he calls "COVID hysteria" and accusing "left-wing lunatics" of attempting to exploit fear to influence the 2024 elections.


As reported by NewsMax on Friday, August 1, the video, which surfaced recently, marks Trump's reemergence as a potent force in American politics, setting the stage for a potential comeback in the upcoming presidential election.

In his characteristic brash style, Trump wasted no time in addressing what he perceives as a critical issue facing the nation.


In the video, Trump begins by asserting that the United States has reached a point where the response to COVID-19 has become politically polarized.

He criticizes the "left-wing lunatics" for what he sees as their manipulation of the pandemic for political gain.

Trump alleges that these individuals are once again resorting to "fear mongering" as a tactic to secure victory in the 2024 elections.


Trump argues that the American people have had enough of the COVID-19 pandemic dominating the national discourse, and he promises a different approach.

He vows to reject "COVID hysteria" and focus on what he calls "common-sense solutions" that prioritize both public health and the economy.

The former president goes on to outline some of his key policy proposals in the video.

Among them is a call for the immediate reopening of businesses and schools, which he asserts are suffering unnecessarily due to excessive lockdown measures.
He also pledges to continue the distribution of vaccines while emphasizing that vaccination should remain a personal choice rather than a mandate.

Trump's stance on vaccine mandates is a central point of contention.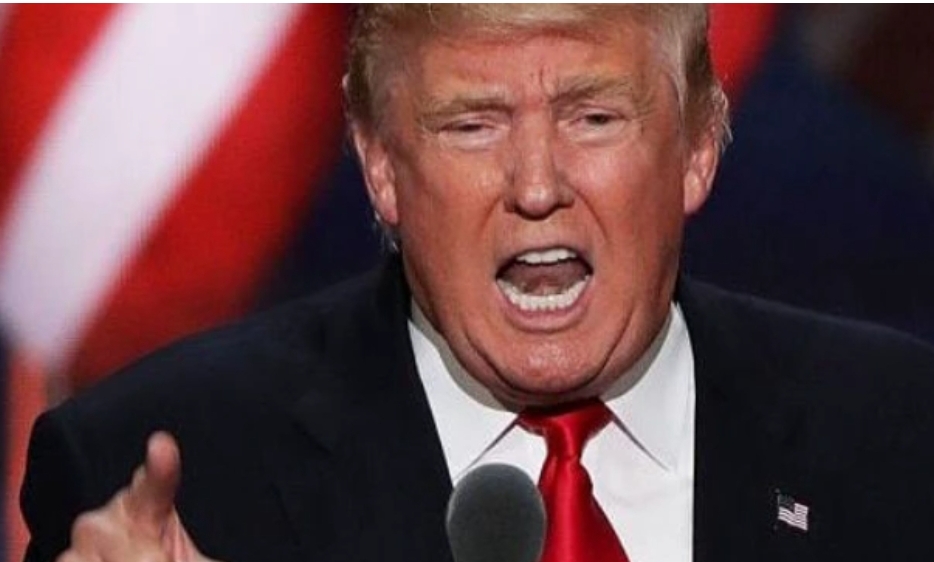 While he acknowledges the importance of vaccines, he vehemently opposes any move to make them mandatory, arguing that this infringes upon individual freedoms.

This stance has drawn both support and criticism from various quarters.

Critics argue that Trump's rejection of COVID-19 mandates could undermine efforts to achieve widespread vaccination and control the pandemic.


They assert that such a stance may result in unnecessary deaths and prolonged economic hardships.

On the other hand, Trump's supporters applaud his commitment to personal freedom and individual choice.

They argue that vaccine mandates infringe upon basic civil liberties and should be left to the discretion of individuals and private businesses.

As the video continues, Trump accuses the media of perpetuating "COVID hysteria" and amplifying fear for ratings and political gain
He asserts that they have been complicit in promoting misinformation and dividing the country.

Trump's assertion that the media plays a pivotal role in the polarization of the pandemic response is a claim that has been a topic of debate for years.

Throughout the video, Trump strikes a defiant tone, portraying himself as a leader who will stand up against what he perceives as overreach by the government and an out-of-touch media establishment.

He positions himself as the champion of those who feel marginalized or silenced by the prevailing narrative.

In conclusion, former President Donald Trump's latest campaign policy video represents a bold and polarizing return to the political spotlight.

His promise to reject "COVID hysteria" and his accusations against the "left-wing lunatics" reflect the deep divisions in American society regarding the pandemic response.

As the 2024 elections draw closer, Trump's message will undoubtedly resonate with his supporters while provoking strong opposition from his critics.

The coming months will determine whether his strategy can lead to a successful comeback bid or further intensify the nation's political polarization.