According to a report by HuffPost on Sunday, November 12, 2023, Donald Trump has revealed his ambitious agenda for his potential second term in the White House, which includes a massive crackdown on immigration, a new ban on Muslims entering the country, and a radical overhaul of the federal government.
Trump, who is facing multiple criminal investigations and lawsuits, is leading the race for the Republican nomination for the 2024 presidential election, despite being banned from most social media platforms and losing the popular vote twice.


His plans, which he has outlined in various speeches and interviews, would represent a dramatic shift from the policies of President Joe Biden, who has reversed many of Trump's actions and pursued a more moderate and multilateral approach to domestic and foreign affairs.

One of Trump's main priorities is to "totally obliterate the deep state", which he claims is a network of corrupt and disloyal bureaucrats who have conspired against him and his supporters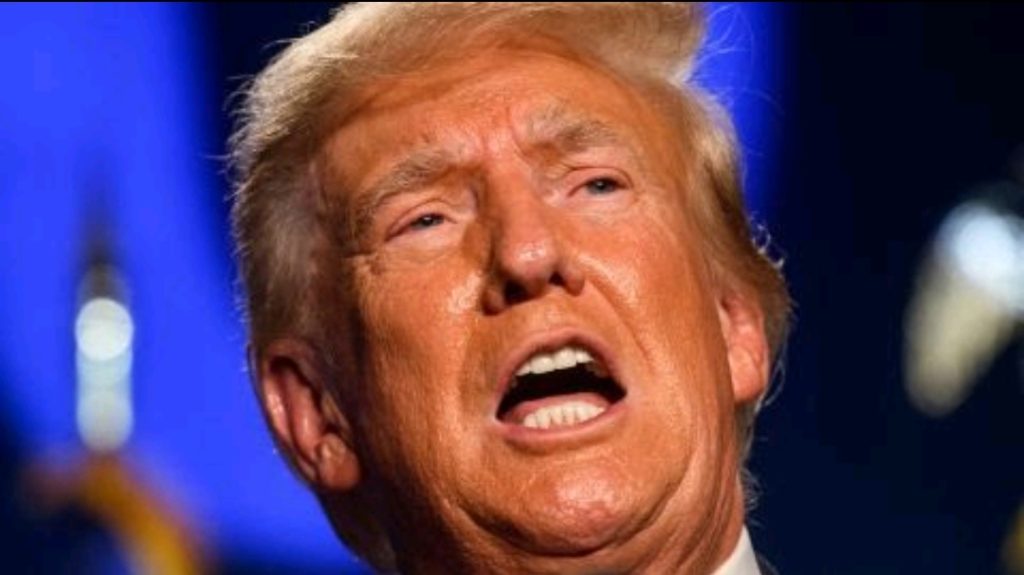 To achieve this, he would try to reissue a 2020 executive order that would strip tens of thousands of career employees of their civil service protections, making them easier to fire
He would also crack down on government officials who leak to reporters and require that federal employees pass a new civil service test.

Another key issue for Trump is immigration, which he has repeatedly blamed for crime, terrorism, and economic woes.

He has pledged to "immediately stop the invasion of our southern border" and end illegal immigration by directing U.S. Immigration and Customs Enforcement to undertake the largest domestic deportation operation in American history
He would also target people who are legally living in the United States but harbor "jihadist sympathies" and revoke the student visas of those who espouse anti-American and antisemitic views.

In addition, he would revive his controversial travel ban on several Muslim-majority countries, which he calls a "necessary measure to protect our national security".
Trump also wants to impose tariffs on all imported goods, saying that they are necessary to protect American workers and industries from unfair competition.

He argues that his previous tariffs on China, Mexico, Canada, and the European Union were successful in creating jobs and boosting the economy, despite evidence to the contrary.

He also claims that his tariffs would force other countries to negotiate better trade deals with the United States, or face retaliation.

Furthermore, Trump has proposed to create "freedom cities" on federal land, which he says would be "a new model for American living".

He says that these cities would be free from federal regulations and taxes, and would offer low-cost housing, education, health care, and transportation to residents.

He says that these cities would attract millions of Americans who are dissatisfied with the current system and want to live in a "prosperous and patriotic" community.

Trump's plans have been met with criticism and skepticism from experts, lawmakers, and the public, who say that they are unrealistic, illegal, or harmful.

Some of his ideas, such as the mass deportation operation and the new Muslim ban, would likely face legal challenges and public backlash.

Others, such as the tariffs and the freedom cities, would have negative consequences for the economy, the environment, and the social fabric of the country.
Moreover, some of his plans would require the cooperation of Congress, which is currently controlled by the Democrats, who have vowed to oppose Trump's agenda.