Ex-President Donald Trump posted an attack on Federal District Judge Tanya Chutkan hours past midnight, and on the heels of a rant about the "corrupt system of INJUSTICE" that he now faces.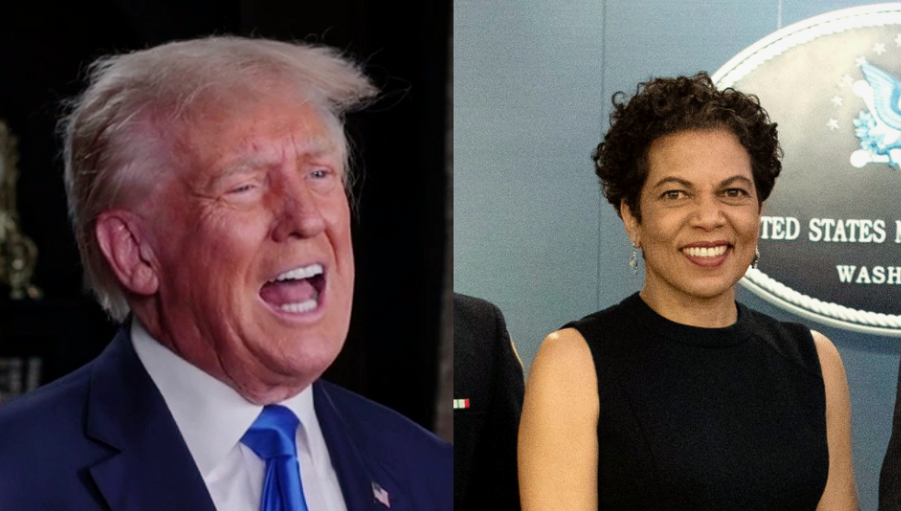 On Thursday, Trump entered a plea of "Not Guilty" in the election crimes case that's set for trial in Fulton County, Georgia — and which will be televised live, a Judge ruled also on Thursday.
Hours and hours later, Trump was apparently still awake ranting on Truth Social about the cases against him. Amid a blizzard of re-posts featuring commentary by Fox News host Mark Levin, Trump weighed in at just after 3 a.m. to blast the trials and share his interview with Levin, writing:
I am being "railroaded" by a highly partisan and corrupt system of INJUSTICE, headed up by an opponent who is losing in the polls and, simultaneously with all of this, destroying our once Great Country! This Mark Levin interview is a MUST WATCH!
Minutes later, Trump added:
Keep Indicting your Political Opponent, it makes no difference for what, or why. Keep him off the "campaign trail" and in the courthouse instead. Don't think of his Rights, the Constitution, or Liberty. Sit back and WATCH AMERICA CRUMBLE!
Several more minutes deeper into the night, Trump wrote:
But their is no system of justice. Our Court System is rigged against me!
Then, Trump re-posted a message from Levin that attacked Judge Chutkan as "Another judge from a Marxist family."
Trump has been warned to be careful how he speaks about the charges against him in public, but many veteran Trumpologists say they expect him to continue to test the limits of constraints in ways that would land an ordinary defendant in jail.
In addition to the Fulton County case, Trump is under indictment on 34 felony counts in New York over Manhattan District Attorney Alvin Bragg and his grand jury investigating the circumstances around hush money payments to Stormy Daniels; 37 counts stemming from Special Counsel Jack Smith's investigation into his retention of classified documents under the Espionage Act; a superseding indictment by Smith on three additional charges against Trump (one additional count of unlawful retention of National Defense Information and two new obstruction counts); Smith's indictment against Trump for his attempt to overturn the 2020 presidential election on charges of conspiracy to defraud the United States, conspiracy to obstruct an official proceeding, obstruction of an attempt to obstruct an official proceeding, and conspiracy against rights.