Former President Donald Trump took to social media on Saturday, September 23, and launched a scathing attack on the Democratic party, accusing them of attempting to "steal" Pennsylvania through what he dubbed the "Automatic Voter Registration" scheme.


Trump's statement raised allegations of election rigging and ignited a political firestorm, particularly targeting former President Barack Obama and the Democratic leadership.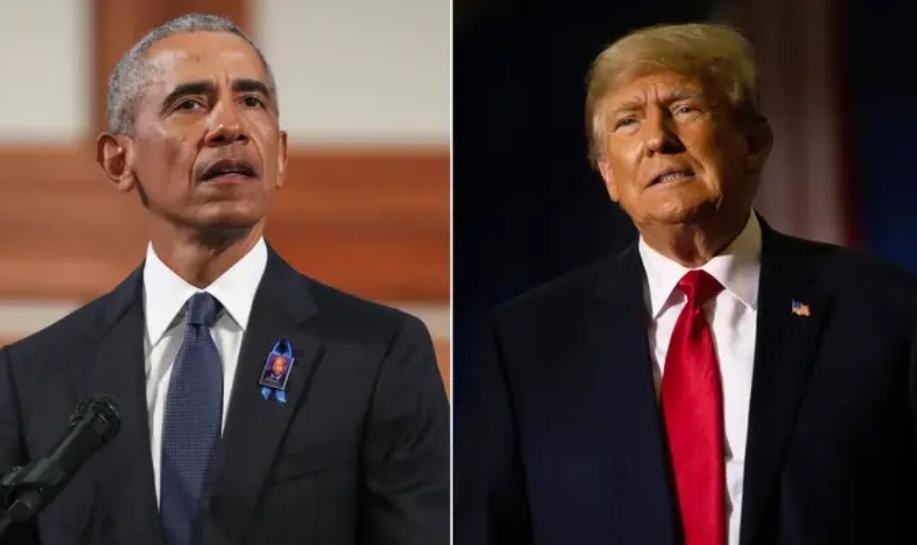 Trump's post on Truth Social asserted that the Democrats, led by Obama and what he termed as "radical left thugs," were orchestrating the purported voter registration scam.

He further criticized the Democratic governor of Pennsylvania, labeling them as "liberal" and implying their complicity in the alleged scheme.

"The Democrats are trying to steal Pennsylvania again by doing the "automatic voter registration" scam. they never stop! Obama and his radical left thugs are pushing this, and the Democrats, including the new liberal governor, are thrilled," Trump said in part.

The former President did not mince words in his critique of Republican leadership, specifically taking aim at Senate Majority Leader Mitch McConnell and RNC Chairman Kevin McCarthy.
Trump labeled McConnell's tenure as a "disaster" and urged immediate action to combat the perceived threat.

The heart of Trump's allegation lies in the contention that the Automatic Voter Registration initiative is a deliberate attempt by Democrats to manipulate the electoral process in their favor.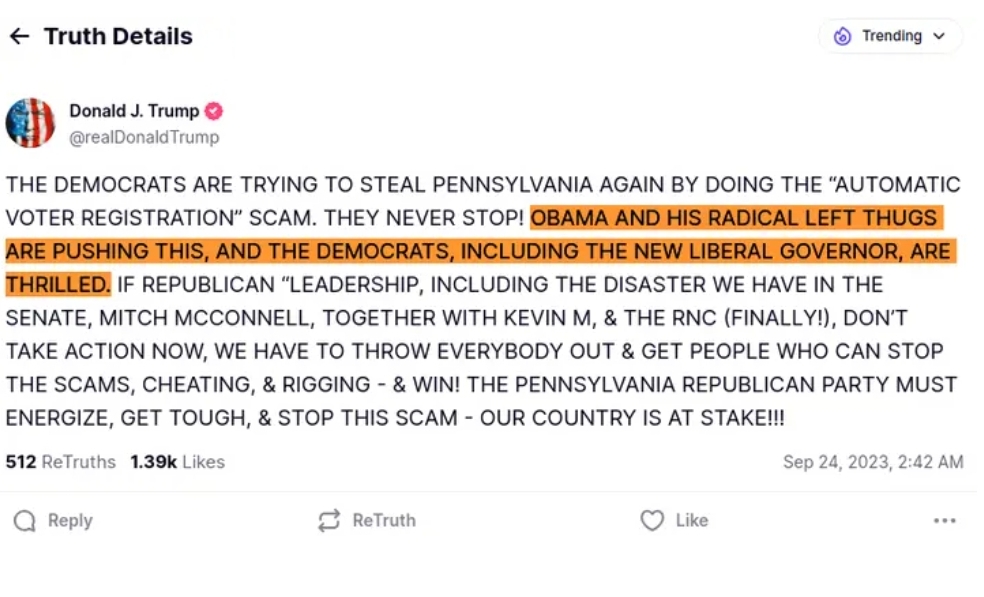 The scheme, according to Trump, poses a significant risk to the integrity of the democratic process and the sanctity of the upcoming 2024 elections.

While Trump's claims have not been substantiated, they highlight the deeply partisan nature of American politics and the ongoing debate over election procedures and voter rights.

The former President's statements reflect his persistent concerns about the electoral system and his commitment to ensuring what he believes to be a fair and transparent process.
As the 2024 presidential election looms on the horizon, Trump's post serves as a rallying cry to the Pennsylvania Republican Party, urging them to mobilize and take a stand against the alleged voter registration scheme.

The charged rhetoric underscores the stakes involved and the intense political climate in the lead-up to the crucial election.