An auction at former President Donald Trump's Mar-a-Lago estate has raised eyebrows and legal concerns.
Newsweek reported on Saturday, November 11, 2023, that the center of the controversy is a firearm described as a "one of a kind Trump Glock from the 45th President of the United States Donald J. Trump."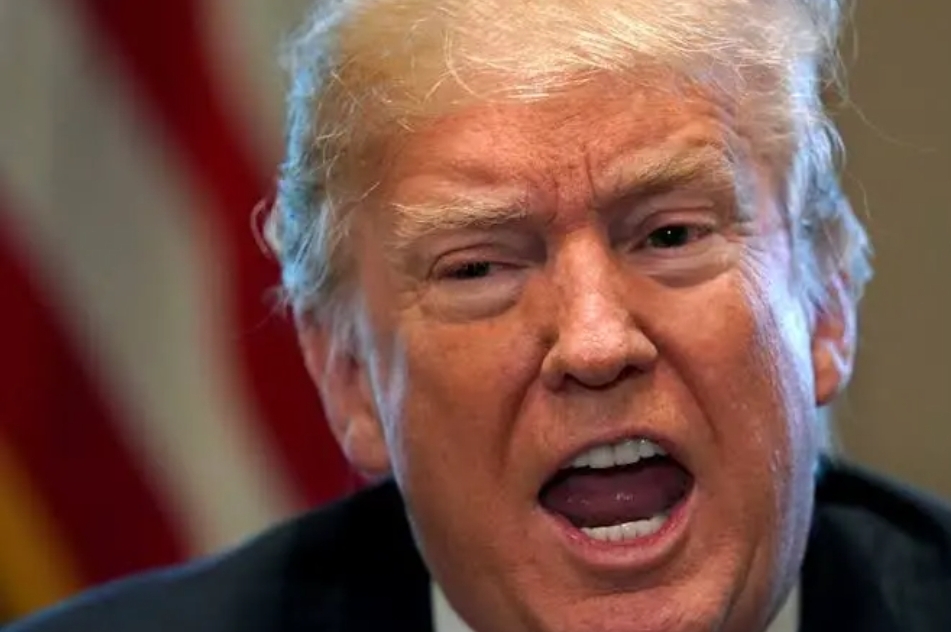 According to Newsweek, the news website Meidas Touch first reported that the weapon, featured in a charity event auction, sparked a bidding war that reportedly began at $10,000.

Images circulating on social media depict the gun being presented at the auction, raising questions about whether Trump's alleged involvement could violate federal law.

Specifically, Trump's active legal proceedings, including his testimony in a New York civil trial related to financial fraud at the Trump Organization, may clash with laws prohibiting individuals under indictment from engaging in firearm transactions.
However, Newsweek noted that it was unable to independently verify Trump's presence at the auction or involvement in the sale.

The Bureau of Alcohol, Tobacco, Firearms and Explosives underscores the illegality of firearm transactions by those under indictment for a crime punishable by imprisonment exceeding one year.


Newsweek reported that this could potentially expose Trump and anyone associated with the firearm's sale to legal repercussions, including the possibility of imprisonment.

A short video released by Meidas Touch captures an auctioneer initiating the bidding process for the gun.

The footage features the auctioneer humorously questioning if the potential buyers have a license for the firearm.
The identity of the individual who ultimately purchased the weapon is unknown, but the video suggests the bidding concluded with a Mar-a-Lago guest offering $10,000.

"This gun is an absolute little gun. Who will do $10,000 for it? Come on. It's worth every dime. Somebody give me 10," the auctioneer said.

A Mar-a-Lago guest replies: "Here"

While Meidas Touch claims Trump was present at the auction, Newsweek didn't independently verify this information.

If proven true, Trump's attendance could further complicate matters, as it might imply he was aware of the firearm's sale, potentially strengthening the case against him.

Dave Aronberg, the state attorney for Palm Beach County, Florida, weighed in on the situation, stating that Trump could face additional legal consequences if it can be proven that the firearm belonged to him and he knew it would be auctioned off.

Aronberg suggested that Trump might attempt to distance himself from the controversy, claiming the gun wasn't truly his and that event organizers merely used his name and image for charity fundraising.

The firearm was reportedly auctioned off with the proceeds intended for the Forever Family Rescue Foundation, an animal welfare and rescue charity.

Aronberg highlighted the unanswered questions surrounding the auction, suggesting that they could prompt a criminal investigation.

"These unanswered questions could lead to a criminal investigation, and prosecutors could ask the court to decide whether this violates Trump's pre-trial release," Aronberg said.

"At present, there's not enough to establish wrongdoing, but this could become yet another headache for the former president."