Former President Donald Trump has expressed skepticism about finding a suitable running mate among the current pool of Republican candidates vying for the 2024 nomination.

According to Conservative Brief News report on Friday, September 29, during a speech in Michigan, Trump referred to the GOP contenders gathered in California for the second Republican primary debate as "all job candidates," casting doubt on their potential as vice presidents.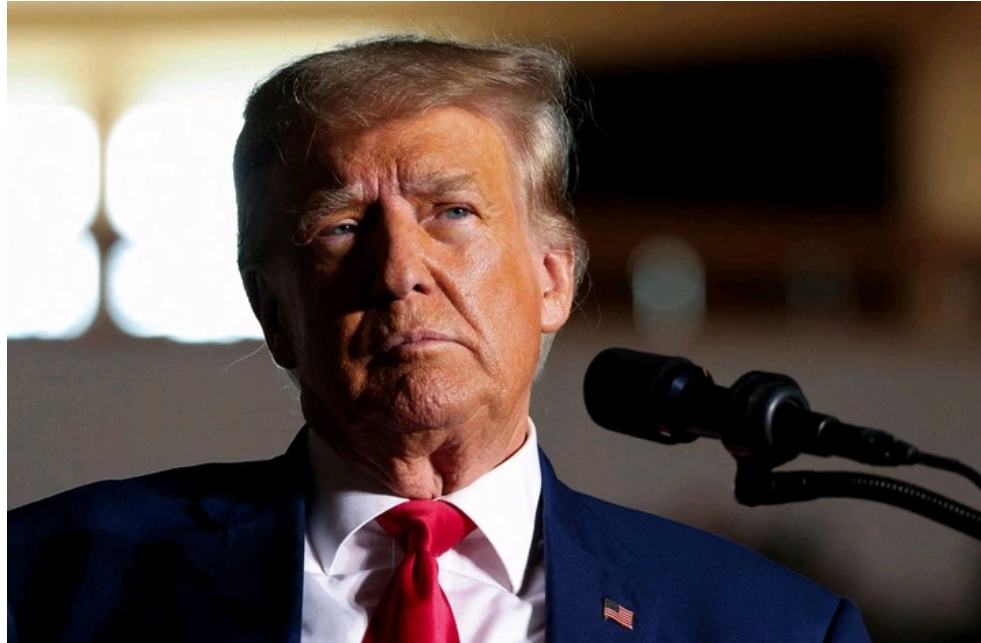 While Trump's remarks were ambiguous regarding whether he ruled out all seven candidates from consideration, Steven Cheung, a spokesperson for the Trump campaign, confirmed that Trump's statements were clear but didn't provide explicit clarity on his stance.

Last week, Trump created headlines by voicing his admiration for South Dakota Republican Governor Kristi Noem, suggesting she might be on his shortlist for a potential vice presidential pick
Trump praised her performance as governor and highlighted her endorsement of him.

Although Trump hinted at the idea of choosing a woman as his running mate, he emphasized the importance of finding the right person for the role
He acknowledged that a vice president's impact might not be as significant as the presidential candidate's, emphasizing the importance of the latter.

A Roll Call report speculated that Trump's potential vice presidential choices might be limited to five Republicans, with Governor Noem likely at the forefront.

The list also included Arizona Republican Kari Lake, South Carolina Senator Tim Scott, former South Carolina Governor Nikki Haley, and New York Representative Elise Stefanik.

Recent polling data has shown a surge in Trump's popularity, despite facing legal challenges in multiple jurisdictions. He has gained ground in critical swing states, surpassing President Biden in some instances.
Independent voters also showed a slight preference for Trump, with 32% supporting him compared to Biden's 30%.


In a hypothetical head-to-head matchup for the 2024 election, Trump and Biden are tied at 39%, with voters expressing concerns about Biden's age, the economy, and crime as influential factors in their decisions.

Furthermore, polling data from Echelon Insights in July indicated that Trump was ahead of Biden in several swing states.


The survey found that 48% of respondents in these states would likely or definitely vote for Trump, while only 41% favored Biden.

Although Biden held a narrow overall lead among likely voters, Trump's strength in swing states raised the possibility of winning 270 Electoral College votes.

Trump's consistent polling lead over Biden has been evident in recent months, with one survey in May showing a substantial 7-point advantage for Trump over the incumbent president.