According to a report by Raw Story on Saturday, November 18, 2023, in a continuation of his relentless assault on the law clerk associated with the judge in his civil fraud trial, Donald Trump intensified his rhetoric, labeling her as "crooked" and demanding her prosecution.

The former president, who earlier shared an article containing the law clerk's photographs and full name, persisted in these attacks despite the recent lifting of a gag order intended to prevent insults that could endanger court staff.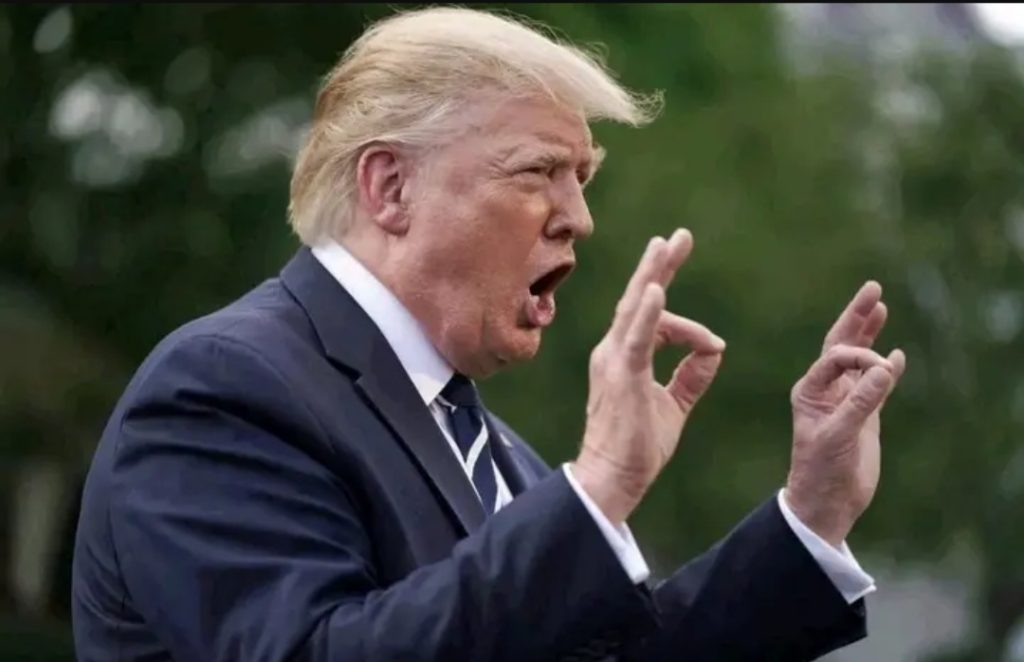 On Truth Social, Trump alleged that Judge Engoron, the law clerk, and the prosecutor should face prosecution themselves. Accusing the judge of committing fraud in his trial by undervaluing his assets, Trump wrote, "The world is watching this illegal Witch Hunt.

Engoron, James, and Greenfield should be sanctioned and prosecuted over this complete and very obvious miscarriage of justice!!!"

These remarks come just an hour before Trump took the stage in Iowa, where he addressed the Iowa Commit to Caucus Event in Fort Dodge.

The timing of his comments raises eyebrows, especially as legal and political experts weigh in on the potential repercussions of his continued attacks, given the temporary stay on the gag order.

Some argue that Trump's strategy could be aimed at provoking the judge for a reaction, possibly leading to a mistrial, while others caution against such tactics during this critical legal juncture.


The escalation in Trump's rhetoric adds another layer of tension to an already high-profile trial, drawing attention to the intersection of legal strategy and political maneuvering in the pursuit of justice.

As Trump amplifies his accusations of fraud and misconduct within the legal proceedings, legal experts and observers express growing concerns about the impact of his statements on the integrity of the judicial process.

The call for the prosecution of the law clerk and others involved in the case not only challenges the impartiality of the legal system but also raises questions about the boundaries of free speech within the context of an ongoing trial.
The assertion that the judicial system in New York State is in "chaos and disrepute" due to the handling of his case further deepens the political entanglements surrounding this high-profile legal battle.

Trump's calculated timing, delivering these remarks just before a public appearance in Iowa, suggests a strategic alignment between his legal battles and his political agenda.

Some critics argue that Trump's continuous attacks on the law clerk, despite the stay on the gag order, might be a deliberate effort to create a narrative of victimhood and rally his supporters against what he portrays as an unjust legal system.