Former President Donald Trump has unleashed a furious tirade against the federal judge who imposed a partial gag order on him in his Washington, D.C., criminal election interference case, calling it a "Witch hunt" and a "terrible thing happened to democracy".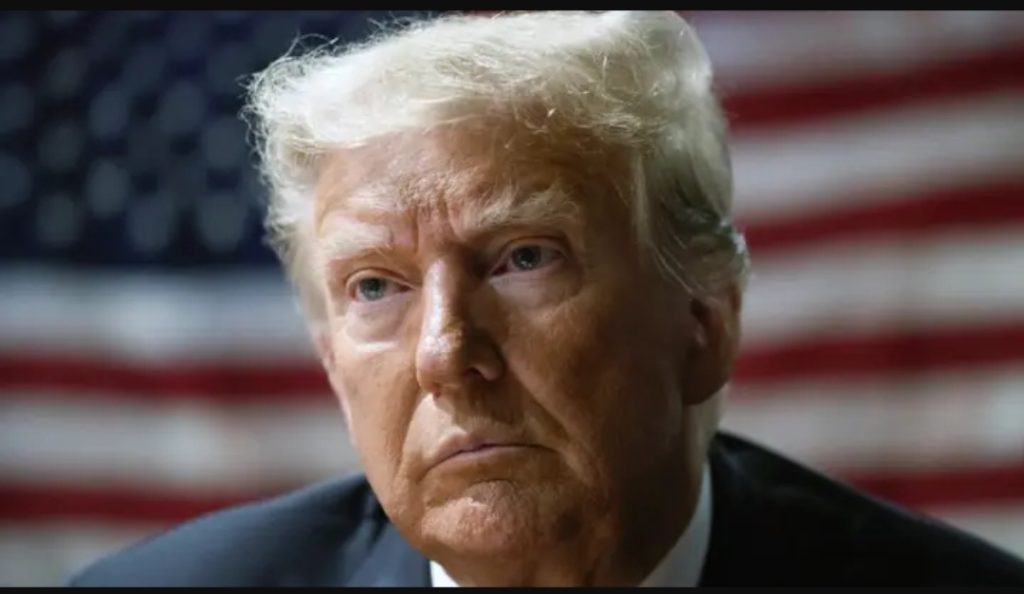 In a statement posted on his Truth Social platform on Monday, Trump accused U.S. District Judge Tanya Chutkan of being a "biased, Trump Hating Judge" who is trying to silence him and prevent him from campaigning for the 2024 presidential election.

According to a report by Mediaite on Monday, October 16, 2023, he also claimed that the special counsel Jack Smith, who is leading the prosecution, is a "deranged thug" who is working for the "deep state" and the "radical left".

Trump said he will appeal the gag order, which bars him from making statements targeting prosecutors, possible witnesses and the judge's staff.

He said he has a constitutional right to speak freely and defend himself against the "fake and fraudulent" charges that he unlawfully conspired to overturn his 2020 election loss to President Joe Biden.
"This is a disgraceful attempt to muzzle me and stop me from telling the truth about the greatest Election Fraud in American history," Trump wrote.

"The American people deserve to know what really happened on November 3rd, 2020, and how the corrupt Democrats stole the election from me and millions of patriotic voters."

Trump also attacked some of the potential witnesses in his case, including former Vice President Mike Pence and former Attorney General Bill Barr, whom he accused of being "disloyal" and "weak".

He said they should be investigated for their role in "betraying" him and the country.

"They are part of the swamp that I have been fighting against since day one," Trump wrote.
"They are afraid of the truth coming out because they know they will be exposed for their crimes and treason."

Trump's statement came hours after Chutkan issued the gag order during a hearing in Washington on Monday.

The judge said she was concerned that Trump's comments could undermine public confidence in the court system and cause witnesses or people who might be picked as jurors for trial to feel harassed and intimidated.

Chutkan said there would be no restrictions on statements criticizing the Justice Department generally or statements about Trump's belief that the case is politically motivated.

But she said Trump can't mount a "smear campaign" against prosecutors and court personnel.

"No other criminal defendant would be allowed to do so, and I'm not going to allow it in this case," she said .

Prosecutor Molly Gaston had argued that Trump's posts "motivate people to threaten others", and she cited an example of an individual who was arrested for making racist death threats to Chutkan that were tied to her role in presiding over Trump's case.

Trump's lawyer John Lauro had opposed any gag order, saying it unconstitutionally hinders his political speech.

He also suggested that the case was politically motivated by President Biden and the Justice Department to hurt Trump's ability to campaign.

Chutkan, who was appointed by President Obama, repeatedly warned Trump's lawyer to keep politics out of the courtroom, and she cut him off when he tried to question her impartiality.

"You keep talking about censorship like the defendant has unfettered First Amendment rights. He doesn't," Chutkan said.

"We're not talking about censorship here. We're talking restrictions to ensure there is a fair administration of justice on this case."