The ongoing trial of former President Donald Trump in a $250 million fraud suit brought by New York Attorney General Letitia James has taken a new twist as the spotlight focuses on the credibility of Trump's chosen expert witnesses.

AG James took to social media on Friday, November 17, to reveal damning details about the individuals presented by Trump's defense team.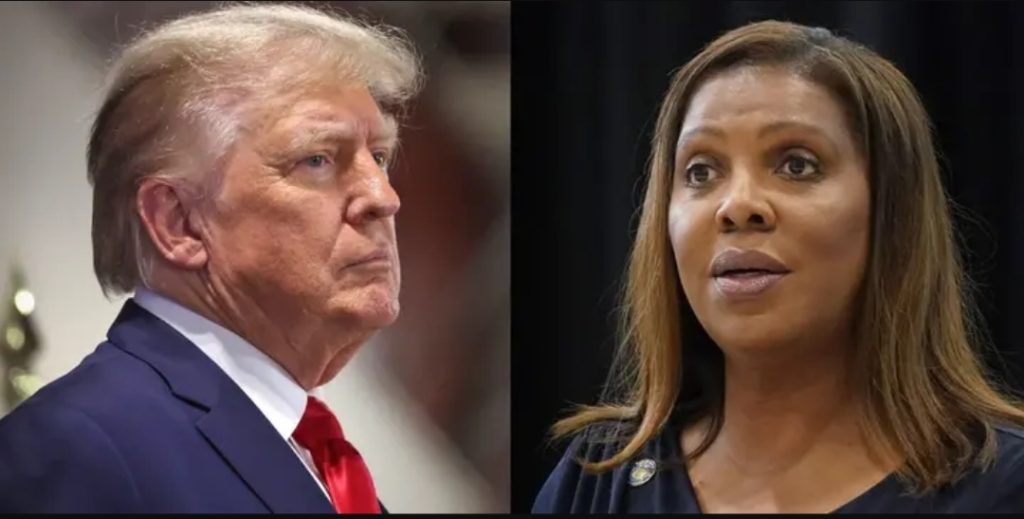 According to AG James, the expert witnesses fielded by Trump's defense were not only lacking in expertise on the relevant issues of the case but also had personal connections to the former president.
In a tweet, she stated, "This week, we heard testimony from Donald Trump's expert witnesses.

"These witnesses weren't experts on the issues in this case and could not refute the facts. But some of them are Donald Trump's longtime friends, political contributors, and a Mar-a-Lago member."

This revelation has raised eyebrows and intensified scrutiny over the integrity of the defense's case
The use of expert witnesses in a trial is intended to provide specialized knowledge and insights to help the court make informed decisions.

However, if these witnesses are found to lack genuine expertise or have personal affiliations that could compromise their impartiality, it raises questions about the validity of their testimony.

The fact that some of the expert witnesses have long-standing ties to Trump, including being his friends and political contributors, brings into question their ability to provide unbiased and objective analysis.

Furthermore, the mention of a Mar-a-Lago member among the experts adds another layer of concern regarding potential conflicts of interest.

Legal experts suggest that such revelations could undermine the credibility of Trump's defense strategy, potentially influencing the court's perception of the evidence presented
The trial, which has been closely watched, now faces increased scrutiny as the credibility of the expert witnesses comes under the microscope.

In response to the revelation, Trump's defense team is likely to face challenges in defending the qualifications and impartiality of their chosen witnesses.

AG James' public disclosure has shifted the narrative of the trial, focusing attention on the individuals Trump brought to court to vouch for him.

As the trial unfolds, the court and the public will be closely monitoring how these revelations impact the proceedings.

The credibility of expert witnesses is a critical factor in the pursuit of justice, and any perception of bias or lack of genuine expertise could have profound implications for the outcome of the case.

In the coming days, as the defense continues to present its case, the scrutiny surrounding Trump's expert witnesses is expected to intensify.

The courtroom drama, fueled by AG James' revelations, adds a new layer of complexity to an already high-stakes legal battle.