Former President Donald Trump has once again taken to his Truth Social platform, this time accusing Judge Arthur Engoron and New York Attorney General Letitia James of conspiring against him.

According to a report by Raw Story on Saturday, November 18, 2023, Trump claims that they are undervaluing his properties in an attempt to make him "look bad" and bolster what he calls the "ridiculous finding of fraud" in the ongoing $250 million financial fraud trial..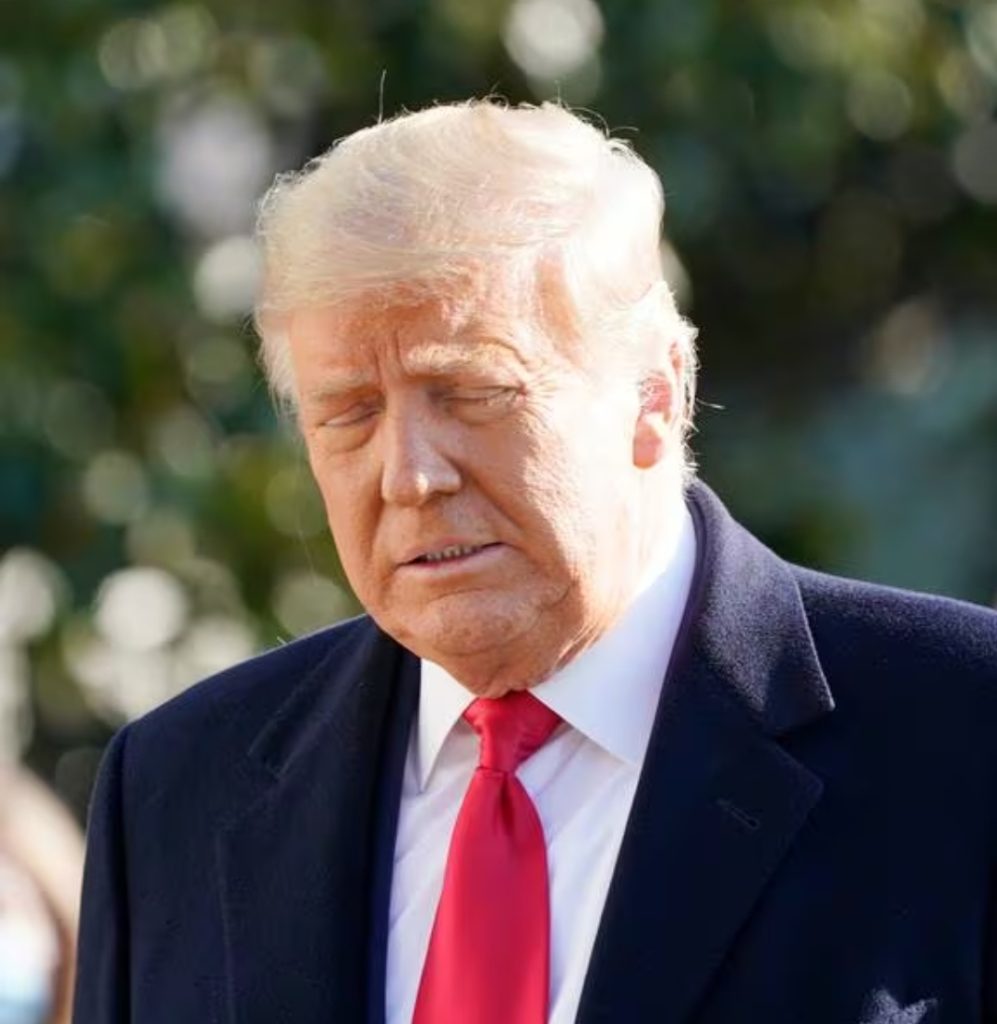 In a scathing post on Saturday morning, Trump lashed out at Judge Engoron, labeling him as the "most overturned and stayed Judge in the State."

He didn't stop there, also targeting AG Letitia James with accusations of racism, calling her "the most corrupt & incompetent A.G. in the Country."
The former president asserted that the undervaluation of his properties is a fraudulent scheme orchestrated by Engoron and James to lend credibility to what he deems a baseless fraud accusation.

He claimed that their actions took place even before the trial commenced, alleging corruption and misconduct in the judicial and prosecutorial processes.
Trump's post read, "Judge Arthur Engoron, the most overturned and stayed Judge in the State, and the Racist New York State Attorney General, the most corrupt & incompetent A.G. in the Country (Violent Crime Is Raging!), have FRAUDULENTLY Undervalued my properties, by many times, in order to make me look bad, and make the Judge's original ridiculous finding of Fraud pass the 'smell test,' which it does not."

Furthermore, he accused Judge Engoron of being a mere puppet of AG Letitia James, suggesting that the judge acted on her directives without proper knowledge of the case.

Trump's language escalated as he referred to the legal proceedings as "Judicial and Prosecutorial corruption," asserting that Engoron blindly followed the instructions of the allegedly partisan Attorney General.
"This Judicial and Prosecutorial corruption and misconduct took place BEFORE THE TRIAL EVEN STARTED, & WITHOUT ANY KNOWLEDGE OF THE CASE. Judge Engoron just did what the highly partisan A.G. told him to do. He is her complete and total puppet!" Trump added.

The backdrop of these allegations is the ongoing $250 million financial fraud trial, where a gag order by Judge Engoron is currently on pause.
Trump's consistent attacks on the judiciary and the Attorney General showcase the contentious nature of the legal battle and hint at a broader narrative of distrust between the former president and the New York legal system.

As this legal drama unfolds, observers anticipate heightened tensions, and the public remains eager for developments in a trial that not only involves significant financial stakes but also the reputation of one of the most polarizing figures in recent political history.