According to a report by Law and Crime on Thursday, September 28, 2023, a Florida man has been found guilty for murdering his daughter and burying her in a shallow grave.
Prosecutors said he strangled and beat his 13-year-old daughter to death, and then buried her body in a garbage bag in a shallow grave at a nature preserve.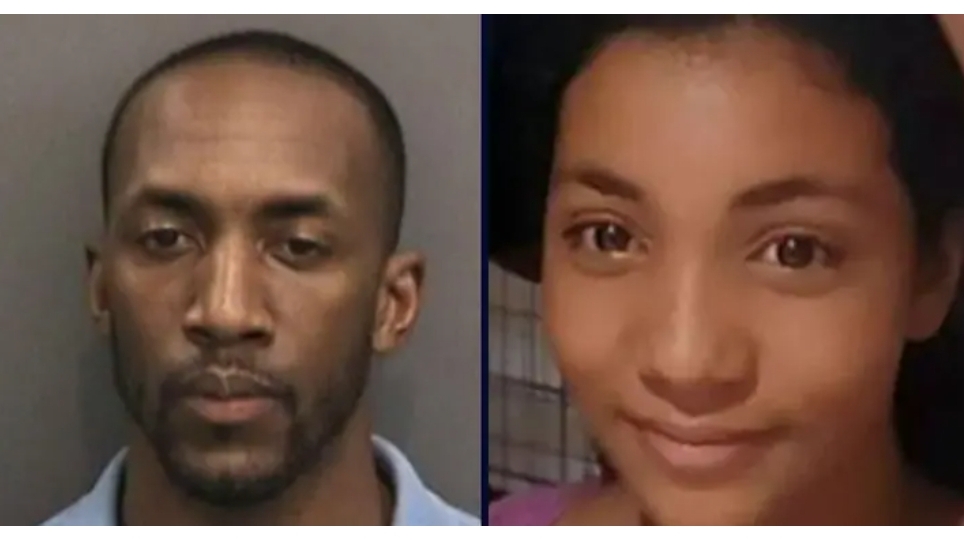 Nahshon Shannon, 43, was charged with first-degree murder for the killing of his daughter, Janessa Shannon, who was reported missing on July 1, 2017.

Her remains were discovered 11 days later at the Triple Creek Nature Preserve in Riverview, about 36 miles from the entrance.

According to the arrest affidavit, Shannon was angry that his daughter had snuck out of her mother's home to see some boys the night before, and he took her to confront them
He then took her to his home in Hillsborough County, where he spanked her and sent her to her room. He did not report her missing for nearly 40 hours.

Shannon initially denied any involvement in his daughter's death, but later confessed to killing her in a fit of rage after she disrespected him.

He said he choked her until she stopped breathing, and then hit her several times with a metal pipe.

He then wrapped her body in a garbage bag and drove to the nature preserve, where he dug a 2 1/2-foot grave and buried her.

An autopsy revealed that Janessa died from blunt force injuries and possible strangulation.
A toxicology report also showed that she had cocaine and alcohol in her system at the time of her death.

Shannon was facing a mandatory life sentence if convicted of first-degree murder, but the jury opted for the lesser charge of third-degree murder, which carries a maximum penalty of 20 years in prison.

The jury deliberated for about six hours before reaching their verdict.

State Attorney Suzy Lopez said in a statement that the case was challenging because it was based on circumstantial evidence, but praised the prosecutors for presenting it skillfully to the jurors.

She also expressed sympathy for Janessa's family and friends who had to endure the tragedy.

Janessa's mother, Michelle Mosley, said she was disappointed with the verdict and felt that Shannon deserved to spend the rest of his life behind bars.

She said she hoped he would never get out of prison and never hurt anyone else again.

Janessa's friends and classmates remembered her as a bright and cheerful girl who loved music and dancing.

They held vigils and fundraisers in her honor after her death. They also wore purple ribbons, which was her favorite color.