As per Florida Politics on Wednesday, September 6, 2023, a liberal group initiated legal proceedings on Wednesday to prevent former President Donald Trump from appearing on the primary ballot in Colorado.
The basis of their argument was an obscure clause within the 14th Amendment to the United States Constitution that targets candidates who have supported an "insurrection."

The lawsuit, brought forth by the Citizens for Ethics and Responsibility in Washington on behalf of six Republican and unaffiliated Colorado voters, alleges that Donald Trump is ineligible for another White House bid due to his involvement in the events surrounding the 2020 election and the January 6, 2021, attack on the U.S. Capitol.

While this case is expected to be the first step in a legal battle that may ultimately reach the U.S. Supreme Court, it has already injected a dose of uncertainty into the 2024 primary campaign, with the leading Republican candidate facing multiple criminal cases.

The heart of the matter lies in the 14th Amendment, ratified in 1868, which was primarily aimed at securing civil rights for emancipated slaves and eventually for all U.S. citizens.
However, it also contains a lesser-known clause designed to prevent former Confederate officials from holding office after the Civil War.

This clause prohibits those who have "engaged in an insurrection or rebellion" against the Constitution from seeking higher office.

Interestingly, despite its historical significance, this clause has been invoked only sparingly since its inception in the 1860s.

Some liberal groups have previously attempted to use it to bar candidates, but none had the legal resources or backing to make a substantial impact until now.

If this lawsuit gains traction, it could prompt similar challenges in other states, creating the potential for conflicting rulings that would necessitate Supreme Court intervention.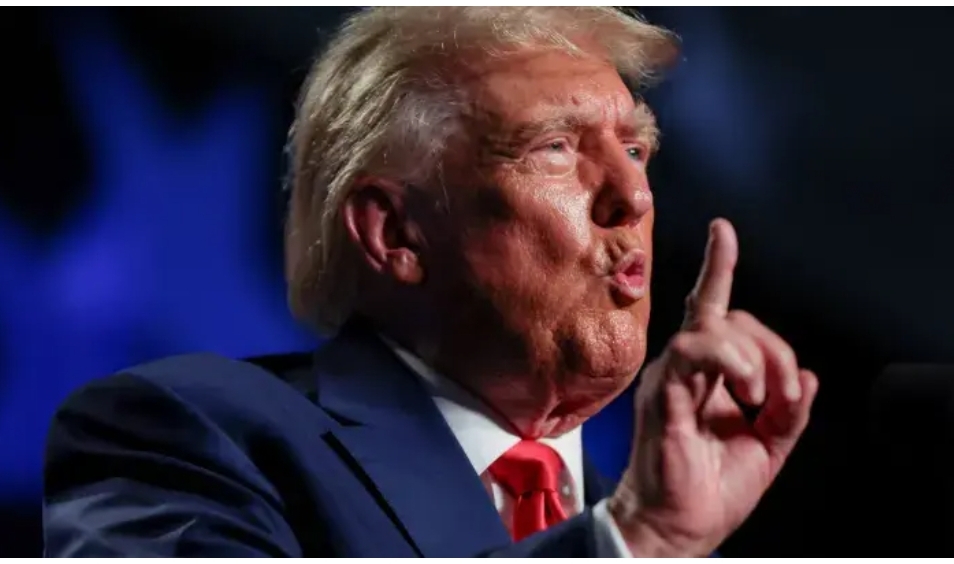 Colorado's Secretary of State, Democrat Jena Griswold, expressed her hope that this case would offer much-needed guidance to election officials across the nation regarding Trump's eligibility as a candidate for office.

The lawsuit argues that Trump's actions in attempting to overturn his 2020 election loss to Democrat Joe Biden and his support for the assault on the U.S. Capitol constitute clear violations of the 14th Amendment's insurrection clause.
Trump himself has steadfastly maintained his innocence, asserting that he did nothing wrong.

Notably, the clause in question pertains to "presidential electors" rather than presidents themselves.

This nuance has raised questions about its applicability to former presidents, setting the stage for a legal battle that could define the constitutional boundaries of presidential eligibility.

In a bid to expedite the resolution of this high-stakes case, Citizens for Ethics and Responsibility in Washington has requested the court act swiftly, hoping for a decision before Colorado's primary ballot is set for January 5, 2024.

As of now, a spokesperson for Donald Trump has not issued a response to the lawsuit.

This legal maneuver isn't the first time the 14th Amendment's insurrection clause has been invoked in recent memory.

Last year, it was used to bar a New Mexico county commissioner who had entered the U.S. Capitol on January 6, marking the first time in a century that the clause had been employed.

In 1919, Congress refused to seat a socialist representative, citing his alleged support for the country's enemies during World War I.

In a similar vein, another liberal group, Free Speech for People, attempted unsuccessfully to use the same provision to prevent the reelection of Republican Representatives Marjorie Taylor Greene of Georgia and Madison Cawthorn of North Carolina last year.

The judge in Greene's case ultimately ruled in her favor, while Cawthorn's case became irrelevant after he was defeated in his primary.