As Thanksgiving approaches, Speaker Mike Johnson (R-LA) finds himself on precarious ground, navigating a volatile political landscape within the House of Representatives.

The honeymoon phase following his election to replace Kevin McCarthy appears short-lived, with analysts suggesting Johnson is treading on "thin ice" due to a lingering threat posed by an "insane trigger" wielded by rebellious House members.

According to Raw Story on Saturday, November 18, in a candid discussion with MSNBC's Jonathan Capehart, political analyst Kurt Bardella underscored the fragility of Johnson's leadership.

The passing of a temporary budget deal, orchestrated with Democratic support, is seen as both a strategic move and a potential misstep.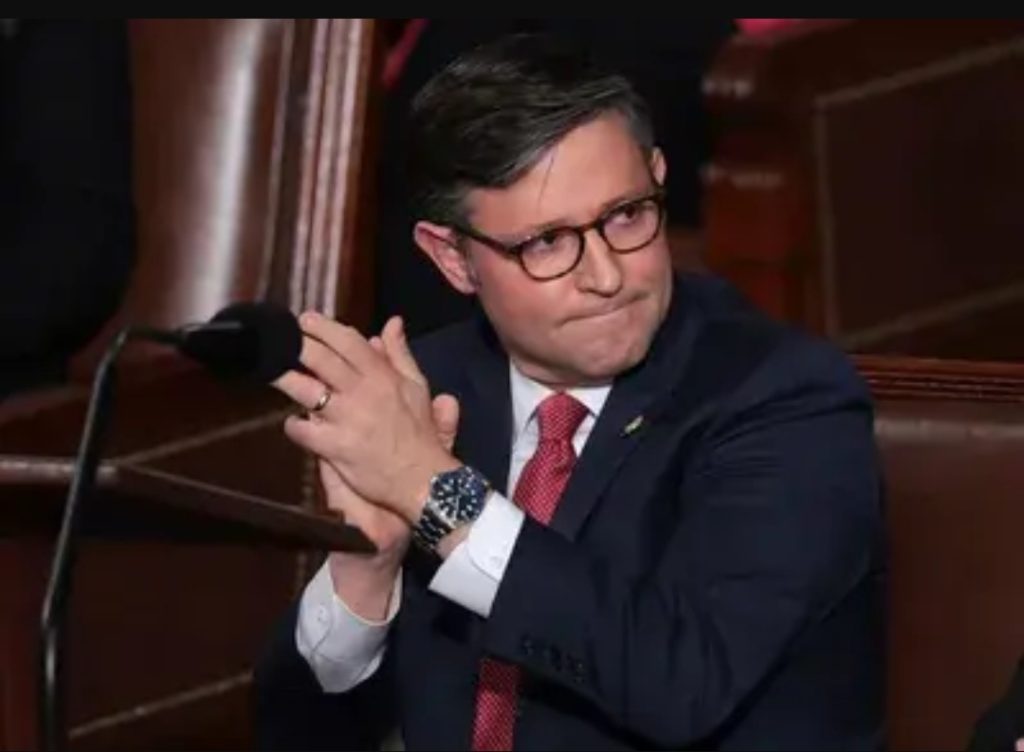 Bardella argues that Johnson erred by leaving intact the triggering mechanism that contributed to McCarthy's downfall.

Bardella emphasizes a recurring theme in the Republican-led House, where the fate of the Speaker remains perennially uncertain.
Describing the trigger as "ridiculous and insane," he points out the alarming power wielded by a handful of dissenting members who can singlehandedly oust the Speaker by expressing dissatisfaction with their leadership.

A notable oversight, according to Bardella, is Johnson's failure to address and amend this trigger mechanism promptly.
He questions why the Speaker didn't make the removal of this rule a top priority, considering its impact on the stability of Republican leadership.

The "motion to vacate" remains a potent tool, allowing a single member to initiate a process leading to the Speaker's removal.

Drawing parallels between Johnson's situation and McCarthy's tumultuous exit, Bardella raises a crucial question: "Why would anyone accept this job under such a terrible condition of having a one-vote guy saying, 'You know what? I don't like you, you are out' — this is insane!"
The dynamics that led to McCarthy's removal persist, indicating a lack of resolution within the party. As House members disperse for Thanksgiving, Johnson's leadership faces ongoing challenges.
The delicate balance required to navigate internal divisions and prevent triggering mechanisms from destabilizing the Republican leadership remains a pressing concern.

Bardella contends that the dynamics within the Republican caucus regarding potential government shutdowns remain unchanged.

The discontent evident during the passage of the two-tiered budget approach suggests a continuation of the internal strife that plagued McCarthy's tenure.