The Department of Health and Human Services (HHS) has taken a major step in the battle against COVID-19 by announcing a substantial investment of $500 million in grants dedicated to the development of new vaccines and treatments.

According to Just the News on Sunday, October 15, this announcement reflects an ongoing commitment to safeguard public health and combat the virus. HHS's decision is underscored by its selection of three distinct vaccine candidates for funding.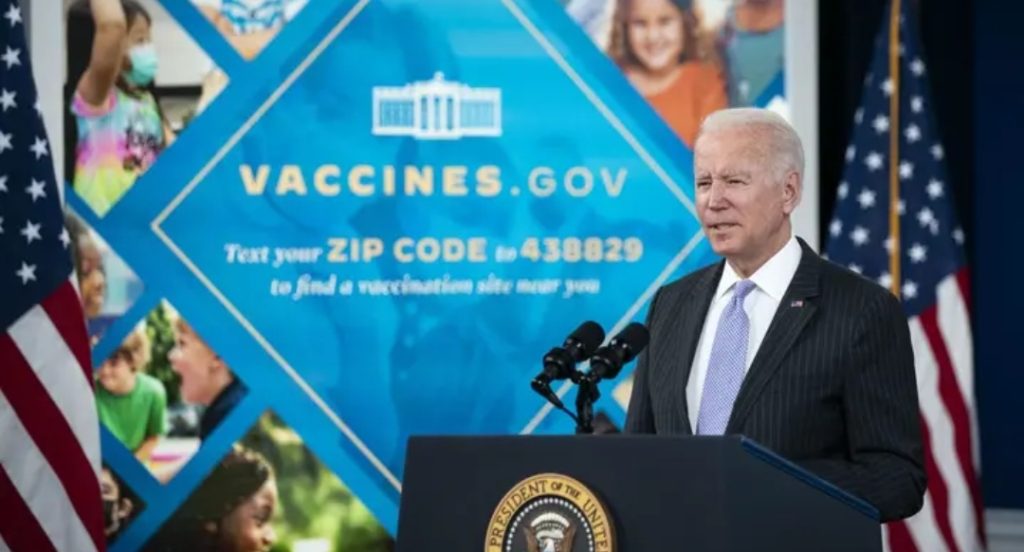 Remarkably, two of these candidates are intranasal vaccines. Intranasal vaccines represent an unconventional approach to vaccination, as they involve the administration of a vaccine via a nasal spray.

The third vaccine candidate is based on messenger RNA (mRNA) technology, a breakthrough method that has shown significant promise in combating COVID-19.
Intranasal vaccines are gaining prominence due to their unique ability to target the virus at its primary site of infection, the nasal passages. The potential of intranasal vaccines to curb respiratory viruses like COVID-19 is a groundbreaking development.

HHS Assistant Secretary for Preparedness and Response, Dawn O'Connell, emphasized the significance of this approach, stating that "being able to stop it at the source of infection, within the nasal passage, would be a really important breakthrough for Covid, a respiratory virus."
The grants awarded are not limited to vaccine development alone. Over $240 million has been allocated to companies working on testing and sampling technology.

This technology is critical in the ongoing fight against the virus as it enables efficient testing and diagnosis. Additionally, HHS has designated a further $241 million for research into alternative treatments.
This funding aims to broaden our understanding of potential treatments beyond vaccines, offering a multifaceted approach to tackling COVID-19.

The financial support provided by HHS is a result of its partnership with the Administration for Strategic Preparedness and Response (ASPR), which is managing the distribution of funds as part of the $5 billion Project NextGen.

This substantial investment reflects the government's unwavering commitment to ending the COVID-19 pandemic.
The announcement comes at a crucial time when the world is working tirelessly to develop more effective solutions for the virus.
In the fight against COVID-19, innovation in vaccines and treatments is vital to protect public health and prevent the spread of the virus.

The decision to select intranasal vaccines for funding highlights the administration's dedication to exploring new avenues in the battle against COVID-19.

While traditional vaccines are injected into the body, intranasal vaccines are administered through the nostrils, which could offer unique advantages in halting the virus's progression.

The use of messenger RNA (mRNA) technology in another vaccine candidate is equally promising, given its effectiveness in creating an immune response against the virus.