According to the court documents, the 50-year-old disabled woman, As
enka, was reportedly charged with murder for allegedly killing her mother.

The woman appeared in court and had an interesting request for the judge. Per reports, Asenka was charged with the murder of her 75-year-old mother at the home they shared and then dug a grave for her in the backyard.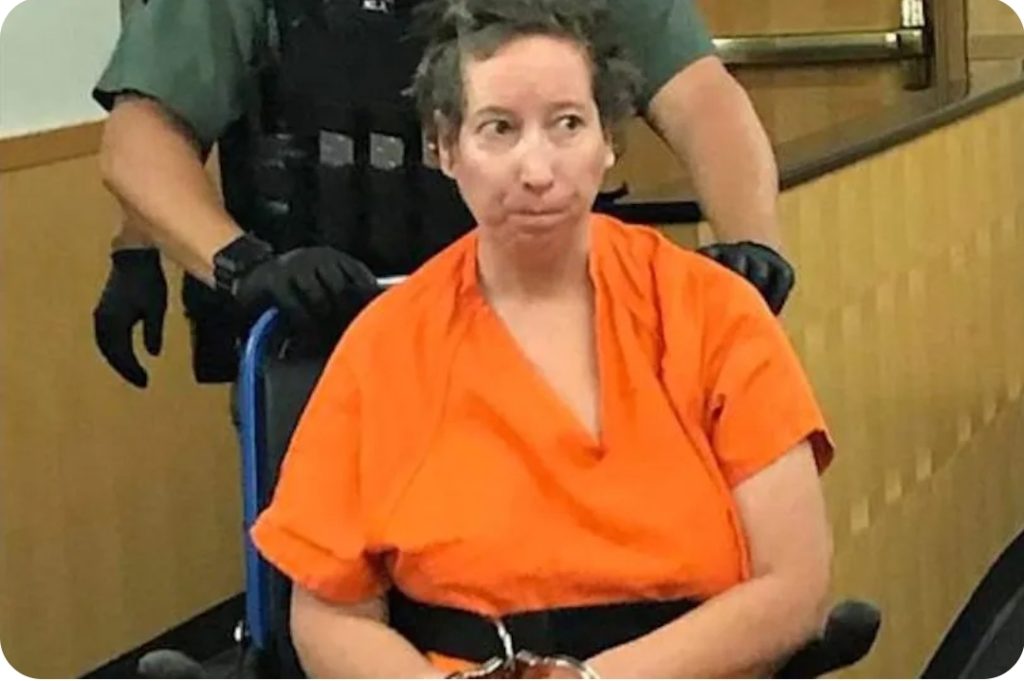 She was brought into the court in a wheelchair, where she requested 'the unexpexted'. Among the many people who commented about this incident, one person remarked: "Give her what she wants."


Per reports, the 50-year-old woman reportedly said: "I want the death penalty. Lethal injection, please. The court does not want me alive, and neither do I." She had reportedly told detectives that her mother, Carole, abused her physically over the years. When they fought the previous week, she punched her mother in the head and she passed away. The woman then spent the rest of the day digging a grave, stopping when she became exhausted. She later went to a neighbor's house to say her mother had died, with the neighbor calling 911 to request a welfare check. When police arrived, they found the victim's body in the bedroom and a hole in the ground several feet deep.


Police reviewed Asenka's phone to discover she had taken photos after her mother's killing, including injuries to her hands and arms that she allegedly sustained during ther fight. Prosecutors noted that the victim had obtained a restraining order against Asenka last year and filed to renew it, but the order was dropped when they didn't appear at the court hearing. Asenka's attorney argued that his client was afraid of her mother because of the alleged abuse, but a friend of the victim that the older woman was very petite and said she had talked about her daughter's mental health problems.


Among the many people who commented about the murder case, one person remarked: "Give her what she wants. I know they can do it and quickly because years ago a man who had killed and abused two boys asked to be hanged and he was within the year." Another commenter added: "How sweet of her to tell the court what she wants. Her mother didn't have a choice and I presume she didn't want to be murdered. Let her go crazy and rot in a cell." One commenter agreed, noting: "Too easy! Let her suffer for the rest of her life for what she did. I suspect the wheelchair is a prop!"