In a poignant moment during a political rally held in South Dakota on September 8 as reported by FoxNews, former President Donald Trump revisited a compelling message he delivered three years earlier at the iconic Mt. Rushmore National Memorial.


Trump once again urged Americans to remain resolute and cautious when choosing their leaders, emphasizing the dire consequences of electing those he believes are intent on harming the nation.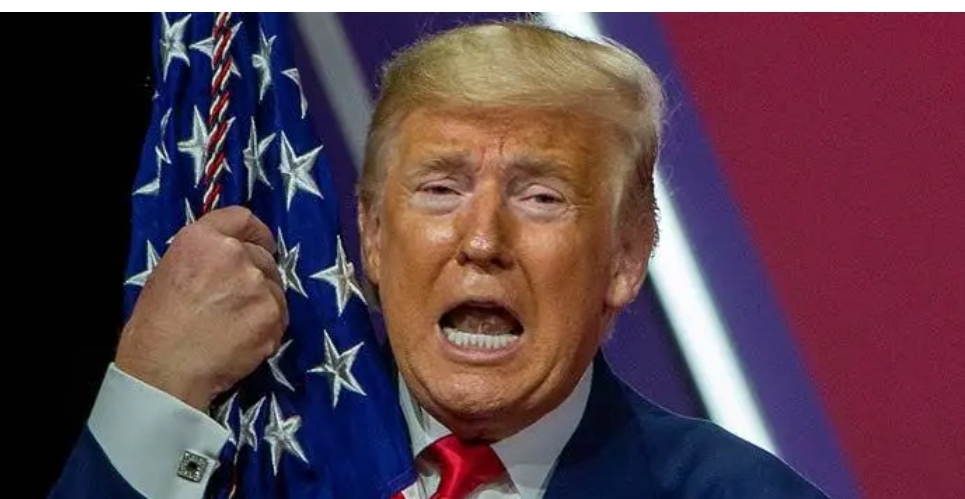 At the recent rally in South Dakota, Trump implored the crowd, saying, "Please, I beg you, remember what I said three years ago at Mt. Rushmore. We must be strong, and we cannot let those who seek to destroy us take the reins of power." The words harkened back to a speech he delivered on July 3, 2018, where he first shared a similar sentiment.


During the original Mt. Rushmore rally, Trump warned against the rise of political forces that, in his view, posed a threat to the American way of life.

He called on Americans to remain vigilant and choose leaders who would safeguard the nation's values and principles. His recent repetition of this message suggests a continued concern about the direction of the country.


Trump's return to the political stage has been marked by a focus on rallying his base and emphasizing the need for strong, conservative leadership. His plea to Americans to remember his earlier words underscores his belief that the nation's future is at a critical juncture.
The timing of Trump's reappearance in the public eye has fueled speculation about his political ambitions, including the possibility of a presidential run in 2024.

His recent statements serve as a reminder of his ability to capture the attention and devotion of his supporters, as well as his determination to influence the nation's political discourse.


Trump's message resonated with his loyal supporters at the South Dakota rally, who cheered his call for strength and vigilance. However, it also sparked criticism from his detractors, who view his words as divisive and polarizing.

President Joe Biden's administration has been working to address a range of challenges, from the ongoing pandemic to economic recovery and infrastructure development. Trump's plea for vigilance highlights the sharp political divisions in the country and the differing visions for America's future.