A recent CBS News poll that delved into the hot-button issues of the upcoming election season has indicated that only 34% of registered voters in the United States believe that President Joe Biden would make it to the end of a second term.


This revelation has sent shockwaves through the political landscape, particularly considering that it includes a significant portion of Democrats, with 65% expressing doubt about Biden's ability to complete a second term.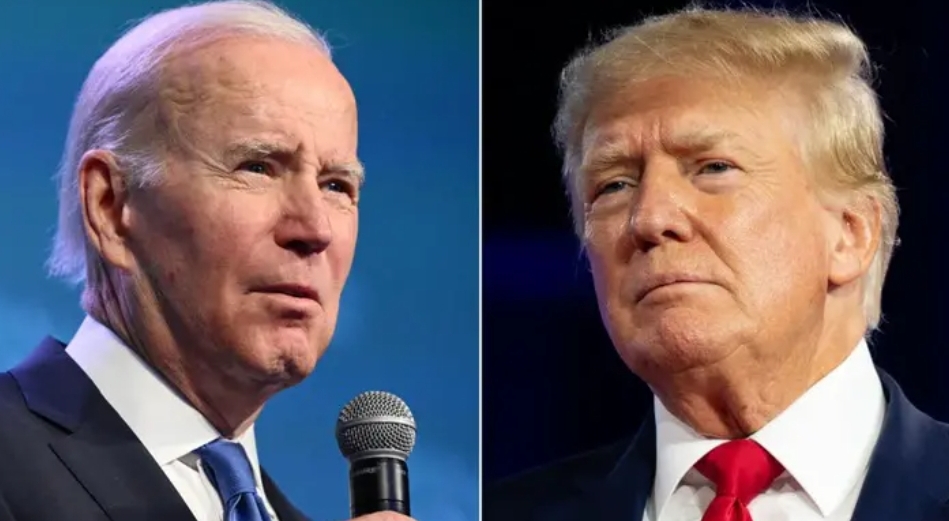 By contrast, the poll indicates a notably different sentiment towards former President Donald Trump as seen in a report by CBS news on Monday September 18.

A slim majority of voters, 55%, have faith that Trump would successfully complete a second term should he win the 2024 presidential election.

This trust extends to 82% of Republicans who firmly believe that Trump could finish another term.

The poll, which surveyed 4,002 registered voters, raises significant questions about the electorate's confidence in Biden's leadership and health.

Only 33% of those polled believe that Biden possesses the mental and cognitive health required to serve as president, while 51% express confidence in Trump's mental fitness for the same role.


Biden's age has become a central point of discussion since he took office in 2021, becoming the oldest president in U.S. history at the time.

At 82 years old upon swearing in for a second term and 86 at the term's conclusion, concerns about his age persist, especially when compared to Trump, who is three years younger.

The poll also examined hypothetical scenarios for the 2024 election, including a potential rematch between Trump and Biden.
The results indicate a closely divided electorate, with 50% of voters favoring Trump and 49% supporting Biden. This outcome closely aligns with the national polling average.
A noteworthy aspect of the poll is the motivation behind voters' choices. Of those inclined to support Biden, 51% revealed that their motivation primarily stems from opposing Trump.

In contrast, 61% of Trump supporters cited their unwavering support for the former president as the driving force behind their choice.

As the 2024 election looms closer, the issue of age and fitness for office is poised to remain a focal point of discussion.

With a significant portion of the electorate expressing doubts about Biden's ability to complete a second term, it underscores the importance of addressing these concerns head-on and providing a clear vision for the future.


Biden's presidency, which began with the promise of unity and change, is now confronted with the challenge of winning back the confidence of voters, not only in his policies but also in his capacity to lead the nation effectively.

In a time when political polarization is high and the stakes are higher, the 2024 election is shaping up to be a pivotal moment in American politics.

The ultimate verdict on Biden's second-term prospects will rest with the voters, whose doubts and convictions will play a decisive role in the direction the country takes in the years to come.