Former President Donald Trump has initiated proceedings for a new trial in his civil fraud case, contending that Judge Arthur Engoron, presiding over the case, displays bias against him. Trump's legal team filed a motion asserting, "The evidence of apparent and actual bias is tangible and overwhelming."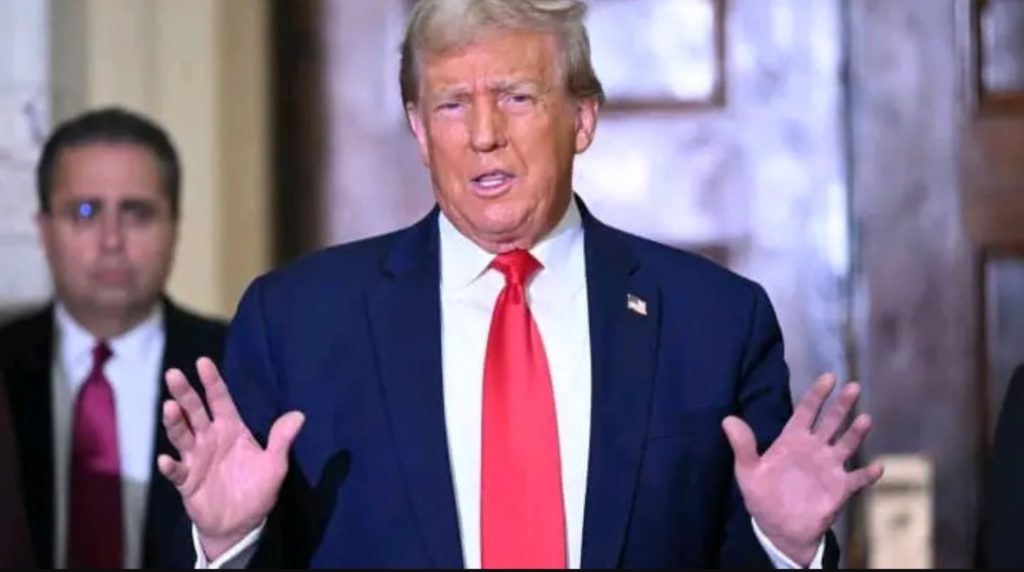 The motion addresses concerns about Judge Engoron and his law clerk, a subject of repeated complaints by Trump and his lawyers, prompting the judge to impose a silence order, as reported by the Conservative Brief on Wednesday, November 15, 2023.

Despite Engoron's reluctance to entertain the motion initially, he eventually allowed Trump's lawyer to file it in writing. The motion emphasizes the presence of tangible evidence supporting claims of bias and cites departures from normal court procedures that, according to Trump's legal team, necessitate a mistrial.

Engoron, on the other hand, defends his discussions with the law clerk, asserting his "unfettered right" to converse about legal matters with her
The judge's gag order prohibits Trump and his lawyers from commenting on court staff, particularly discussions with the law clerk. This order was breached twice, resulting in fines imposed on Trump.

Responding to these developments, a spokesperson for the attorney general's office accused Trump of attempting to obscure the truth, insisting that he is being held accountable for years of fraud and deceit.
As the trial entered its seventh week, Trump's defense team began presenting its case. Trump continued his critique of New York Attorney General Letitia James, accusing her of smirking during his court appearances and highlighting unrelated issues like rising crime rates and business exodus from the state. Reports noted James smirking during Donald Trump Jr.'s testimony.
The trial's relevance is questioned since Judge Engoron previously ruled Trump and his company, the Trump Organization, as civilly liable for inflating asset values to secure better loan rates. The penalty is yet to be decided, with James seeking $250 million in fines and a ban on Trump's business activities in the state.

Critics contend that James's lawsuit is politically motivated, suggesting personal animus after her campaign promise to 'get' the former president.

Following his court appearance, Donald Trump Jr. criticized James, predicting that New York City would regret losing businessmen like his father.

He labeled the case a "witch hunt" and accused James of being an "overzealous attorney general" detrimental to New York businesses.