MS-13 gang member Enrique Portillo pleaded guilty in murdering four people on Long Island — including two teenage girls. Photo Credit by U.S. Attorney's Office


According to New York Post on Thursday, August 31, 2023, a member of the notorious MS-13 gang has pleaded guilty to participating in four brutal murders on Long Island, including the killings of two teenage girls who were viciously attacked with bats and machetes.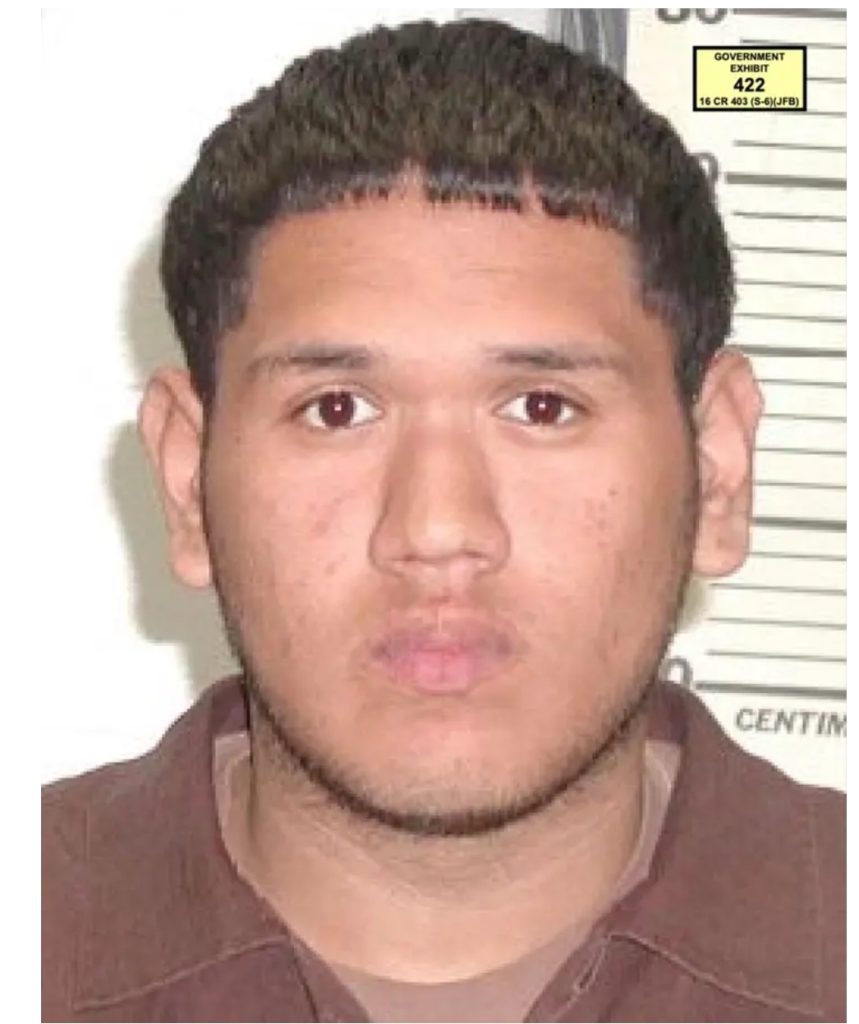 26-year-old Enrique Portillo admitted to his role in the 2016 deaths of Kayla Cuevas, 16, and Nisa Mickens, 15, two students at Brentwood High School.

According to prosecutors, Portillo and other MS-13 members chased the girls down a residential street and attacked them with baseball bats and machetes.

Portillo struck one of the girls so forcefully with a bat that it broke.

The girls' bodies were later found covered in lacerations with significant blunt force trauma.


In addition to the murders of Cuevas and Mickens, Portillo pleaded guilty to the killings of two men, 34-year-old Dewann Stacks in 2016 and 29-year-old Esteban Alvarado-Bonilla in 2017.

MS-13 members believed both men were members of a rival gang.


Portillo also admitted to an arson charge and four attempted murders, including trying to kill two inmates with shanks while in jail.

In total, Portillo pleaded guilty to racketeering and firearms charges that encompassed the four murders, arson, and attempted murders.

He faces up to life in prison on the racketeering charge.
U.S. Attorney Breon Peace stated that Portillo's guilty plea will bring justice for the victims and their families who have suffered due to MS-13's violence.


Peace said his office will continue to hold MS-13 members accountable for their lack of respect for human life.

The murders Portillo admitted to have left permanent scars in the Brentwood community, which has experienced ongoing violence and destruction by MS-13 members wielding machetes, knives and firearms.


Portillo, who also goes by "Oso" and "Turkey," begged prosecutors to make clear he did not cooperate with authorities, fearing retaliation in prison.

His defense attorney stated Portillo was very concerned about being perceived as an informant.

The brutal killings of the two teenage girls drew national attention to the ongoing violence perpetrated by MS-13 on Long Island.

Victims' families and the community hope Portillo's guilty plea will deliver some justice after years of suffering at the hands of the notorious gang.