President Biden encountered a heated moment during a speech in Arizona when a climate activist interrupted him, demanding the declaration of a climate emergency.

According to The Hill report on Thursday, September 28, the activist shouted from the crowd at the Tempe Center For The Arts, questioning why a climate emergency had not been declared yet, emphasizing the loss of lives in Arizona due to climate-related issues.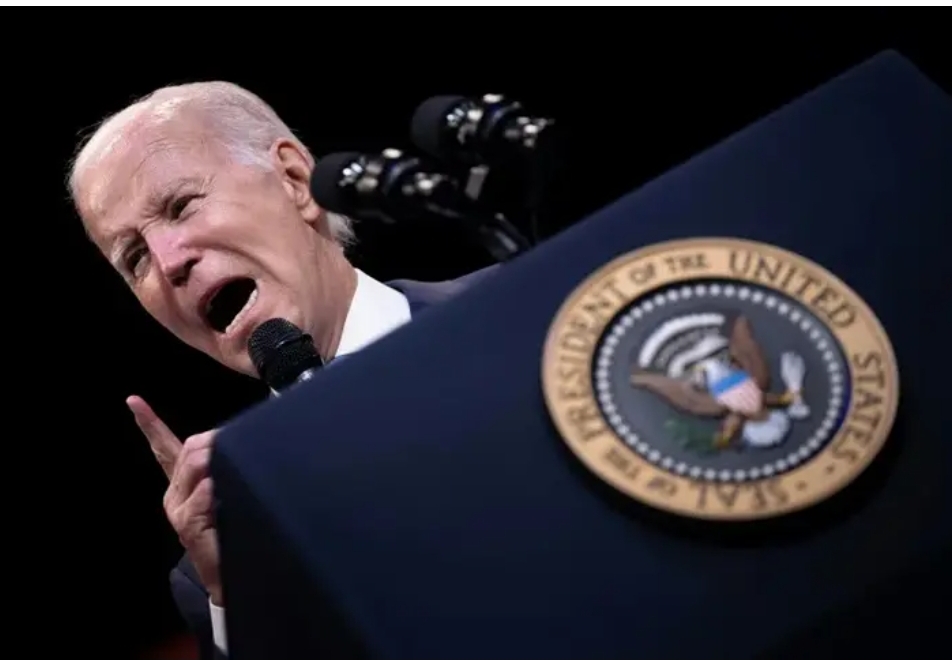 The interruption prompted a response from President Biden, who assured the activist that he would meet with them after concluding his speech.
He urged for a moment of calm, expressing his willingness to engage in a discussion, saying, "Why don't you wait—hang on a second, I'd be happy to meet with you after I speak, okay?"

The President continued, even amid persistent heckling, offering a commitment, "If you shush up, I'll meet with you immediately after this okay?"

After the activist was escorted out, President Biden resumed his speech, which focused on themes of democracy and bipartisanship.
He acknowledged the incident, noting that "Democracy's never easy, as we just demonstrated."

The episode highlighted the urgency expressed by climate activists who have been calling on President Biden to utilize the power of declaring a national climate emergency.

This declaration would grant the President additional authority in addressing climate-related issues.

President Biden previously indicated that he had, in essence, made such a declaration during an interview with The Weather Channel.
The significance of this event was amplified by the location – Arizona, a pivotal swing state in the lead-up to the 2024 elections
In his address, President Biden also paid tribute to his late friend, Senator John McCain, underlining the non-partisan nature of preserving democracy.

The incident serves as a reminder of the passionate advocacy for climate action and the challenges faced by political leaders in navigating complex issues.

President Biden's response exemplifies a willingness to engage with activists and address their concerns, even in the midst of a disruptive moment.

As discussions surrounding climate change continue to gain prominence on the national stage, this event in Arizona stands as a vivid representation of the urgency and fervor with which many advocate for action.

President Biden, in the face of adversity, demonstrated a commitment to dialogue and an acknowledgment of the difficulties inherent in the democratic process.